Never Gonna Let You Go! Three Time Grammy Winner Sergio Mendes Comes To The McCallum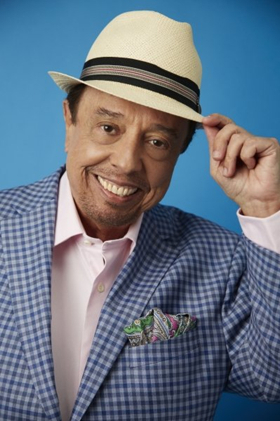 Producer, composer, keyboardist and vocalist, Sérgio Mendes is one of the most internationally successful Brazilian artists of all time. His hit single "Mas Que Nada" is the first Portuguese language song to ever hit Billboard's U.S. Pop chart and Mendes' signature mix of bossa nova and samba and distinctive pop instrumentation have ultimately come to define Brazilian music.The McCallum Theatre and Jim "FITZ" Fitzgerald co-present Sergio Mendes on Wednesday, January 23, at 8:00pm as part of the Fitz's Jazz Café at the McCallum series.
With a career spanning five decades, his enduring influence on the music industry continues to evolve. A three-time Grammy® Award winner, with three additional Grammy® nominations, he has recorded more than 35 albums, with numerous Gold and Platinum albums among them. In 2012, Mendes received an Oscar® nomination for Best Original Song for "Real in Rio" from the animated film Rio.
Mendes' career began with his 1961 album Dance Moderno and the groups Bossa Rio and the Sergio Mendes Trio. In the mid-1960s to the late '70s, Mendes began to establish his legendary status as his albums and singles rose to the top of the charts. However, it was his group, Sérgio Mendes & Brasil '66 which sparked global stardom. After performing "The Look of Love" at the 1968 Oscars, their version rose to the Top 10, quickly followed by such hits as "The Fool on the Hill" and "Scarborough Fair."
In the '80s, Mendes' popular single, "Never Gonna Let You Go" became a #1 Adult Contemporary hit and pop Top 10 chart topper. In 1992, Mendes' record Brasileiro was awarded the Grammy® for Best World Music Album, and since then, Mendes has been honored with two Latin Grammy® awards for Best Brazilian Record for Timeless (2006) and Bom Tempo (2010), which was also nominated for a 2010 Grammy® award.
Mendes' innovation and versatility have enabled him to collaborate with a wide range of artists. In 2006, he collaborated with contemporary pop, rock, urban, and hip-hop artists, for his recordTimeless. The record featured a re-recording of his famed hit "Mas Que Nada," accompanied by Gracinha Leporace, Mendes' wife. The project's other collaborators include Justin Timberlake, John Legend, and the Black Eyed Peas.
In 2011, Mendes released his 39th album, Celebration: A Musical Journey, commemorating his 50 years as a recording artist. The record included both classics from his career as well as new recordings with Ivete Sangalo and Siedah Garrett, among them a remake of "The Fool on the Hill," which he performed the same year at the 2011 MusiCares Gala Honoring Sir Paul McCartney.
Mendes' most iconic album, Herb Alpert Presents Sérgio Mendes & Brasil '66, was inducted into the Grammy® Hall of Fame in 2011, joining Bruce Springsteen's legendary Born in The U.S.A., Dr. Martin Luther King Jr.'s "I Have a Dream" speech, and the Rolling Stones' Exile on Main St. in the class of historically significant recordings.
His most recent album, Magic (2014), is a collection of new songs, recorded with a host of friends and special guests including John Legend, will.i.am, Carlinhos Brown and features the 2014 World Cup hit single "One Nation." Mendes continues to tour worldwide and maintains his work as a film composer and producer, while also always working on and developing his own album projects.
Presented through the generosity of Linda and Manny Rider and Nancy Stone, this performance is sponsored by United American Mortgage, Studio Dentistry, Gulf California Broadcasting, and CV 104.3.
Tickets for this performance are priced at $75, $65, $45 and $35. Tickets are available at the Theatre's website at www.mccallumtheatre.com or by calling the McCallum Theatre Box Office at (760) 340-2787.