BWW Review: The 10 Things I LOVE About UMPO 10 THINGS I HATE ABOUT YOU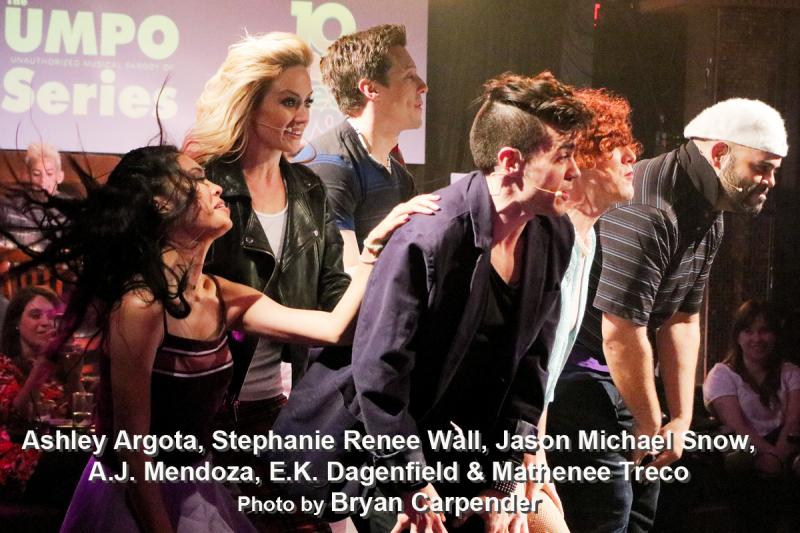 10 THINGS I HATE ABOUT YOU/written by Kate Pazakis/directed by Nathan Moore/musical direction by Gregory Nabours/Rockwell Table & Stage/thru May 12, 2019
#1. The wit of Kate Pazakis (executive producer of the UNAUTHORIZED MUSICAL PARODY OF... series) - writes some of the sharpest and laugh-inducing dialogue while name-dropping and parodying the 1999 cult classic, Heath Ledger/Julia Stiles-starrer 10 Things I Hate About You. (No need to have already seen the film. You'll enjoy the wall-to-wall talent acting out the UMPO stand-alone storyline.)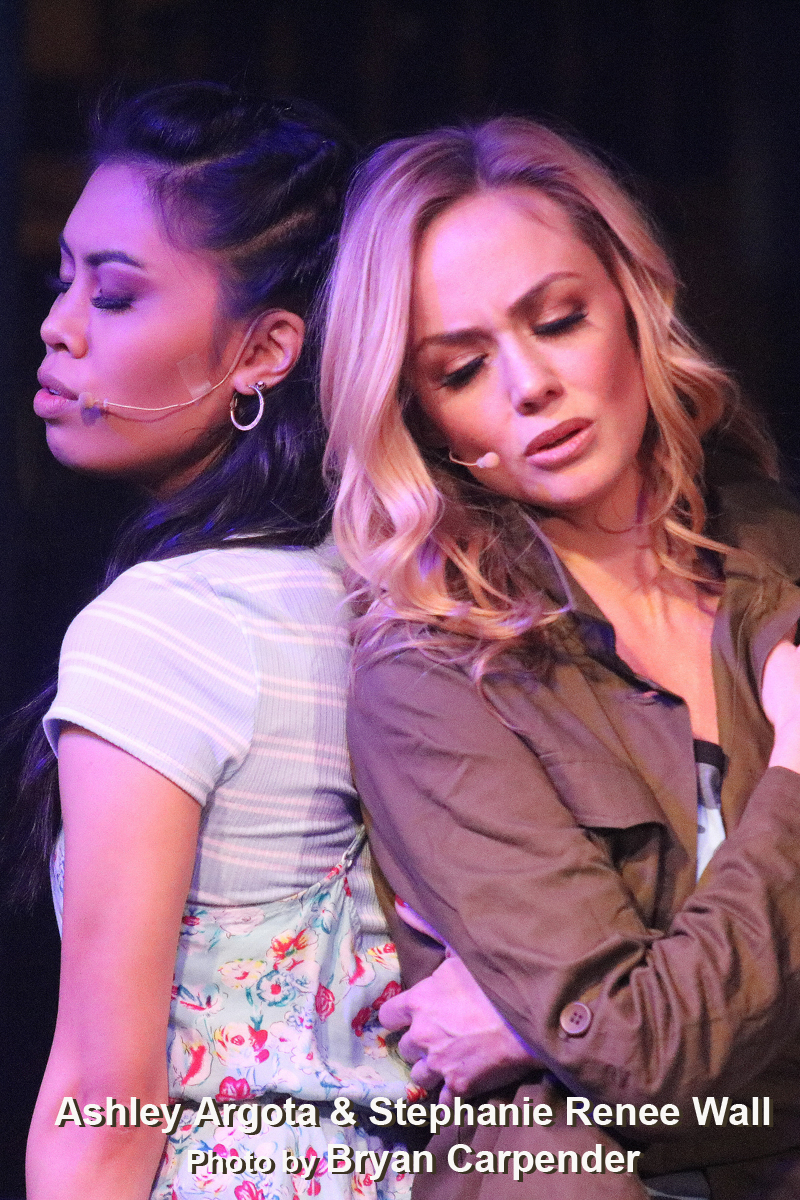 #2. The first-rate, most gifted, triple-threat cast that Pazakis assembles (as always) to sing, dance and act out the clever, clever song choices Pazakis weaves throughout her PARODYs. (Who knew the frequent mention of puppies would bring so much laughter!)
#3. The assured direction of Nathan Moore resulting in a smooth, fast-paced evening with just enough time between songs to applaud, laugh and savor the OMG! bits preceding.
#4.The foot-stomping arrangements of the ever talented musical director Gregory Nabours (on piano), together with his smoking band (Liam Kevany on guitar, Blake Estrada on bass and Sterling Laws on drums) providing solid musical support and backing.
#5. The aurally orgasmic duets, especially:
- Stephanie Renee Wall (Kat) and Ashley Argota (Bianca) in Dixie Chicks' "Cowboy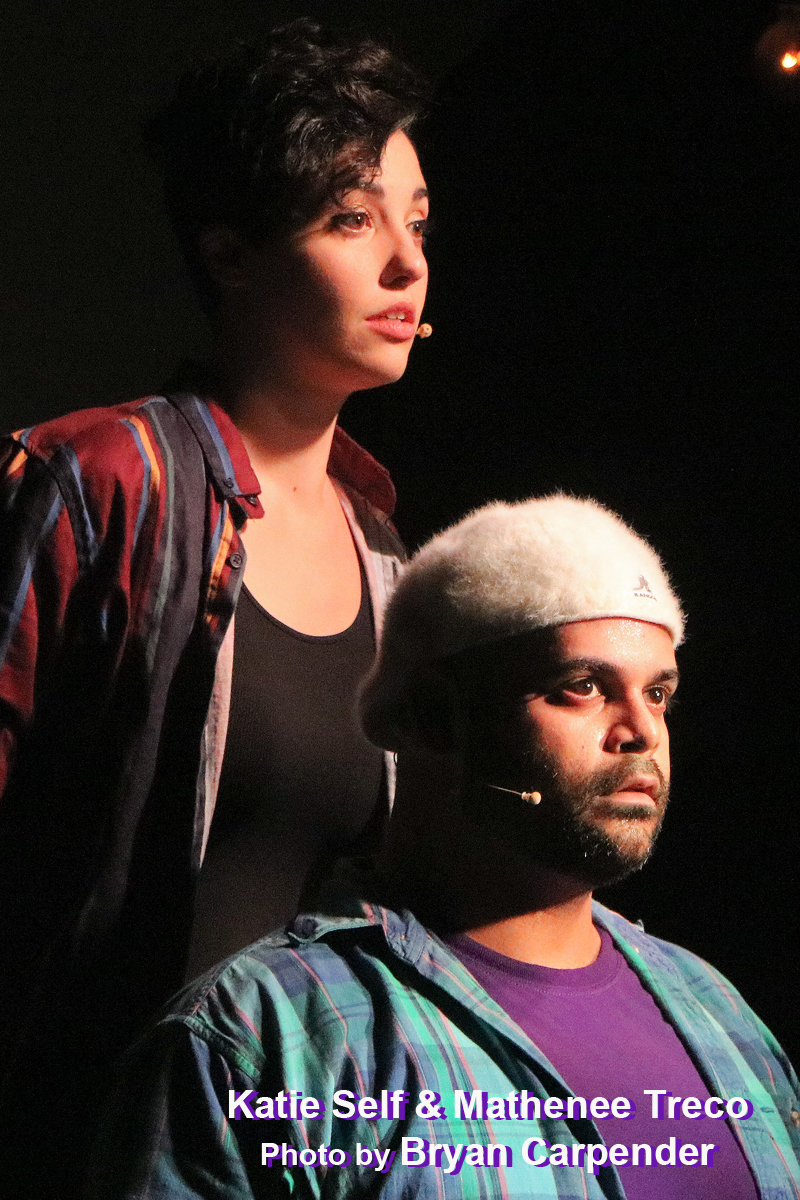 Take Me Away" and No Doubt's "Don't Speak,"
- Wall and A.J. Mendoza (Patrick) in Aerosmith's "Crazy,"
- Argota and Mathenee Treco (Kat and Bianca's Dad) in Britney Spears' "I'm Not A Girl, Not Yet A Woman."
#6.The stunning solos:
- EV-ery time Katie Self (Cameron) lets her melodious wail loose! Most notably in Backstreet Boys' "I Want It That Way," Goo Goo Dolls' "Iris," and the vibrator-accessorized Cheap Trick's "I Want You To Want Me."
- Jason Michael Snow (Joey) grabs center stage with much swagger in Creed's "Higher" and Sarah MacLachlan's "Angel."
- Mendoza's just heavenly in Frankie Valli's "Can't Take My Eyes Off You."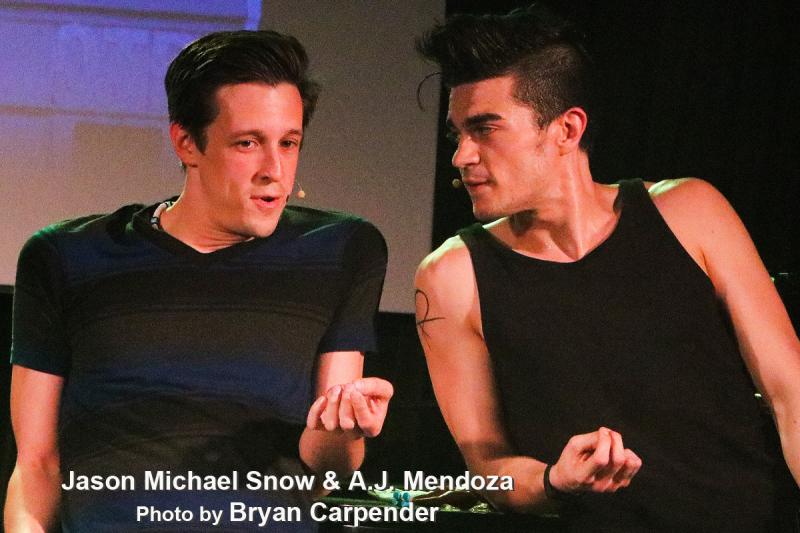 - Wall triumphantly takes back her centerstage with Avril Lavigne's "I'm With You."
#7. The soaring harmonies especially in:
- The opening number, South Park's "Kyle's Mom's A Bitch," which begins as a quiet choral piece, then hysterically transforms into a high-energy, cursing rant.
- The finale, Chumbawumba's "Tubthumping" had the harmonic ensemble leaving the Rockwell audience on a delicious high.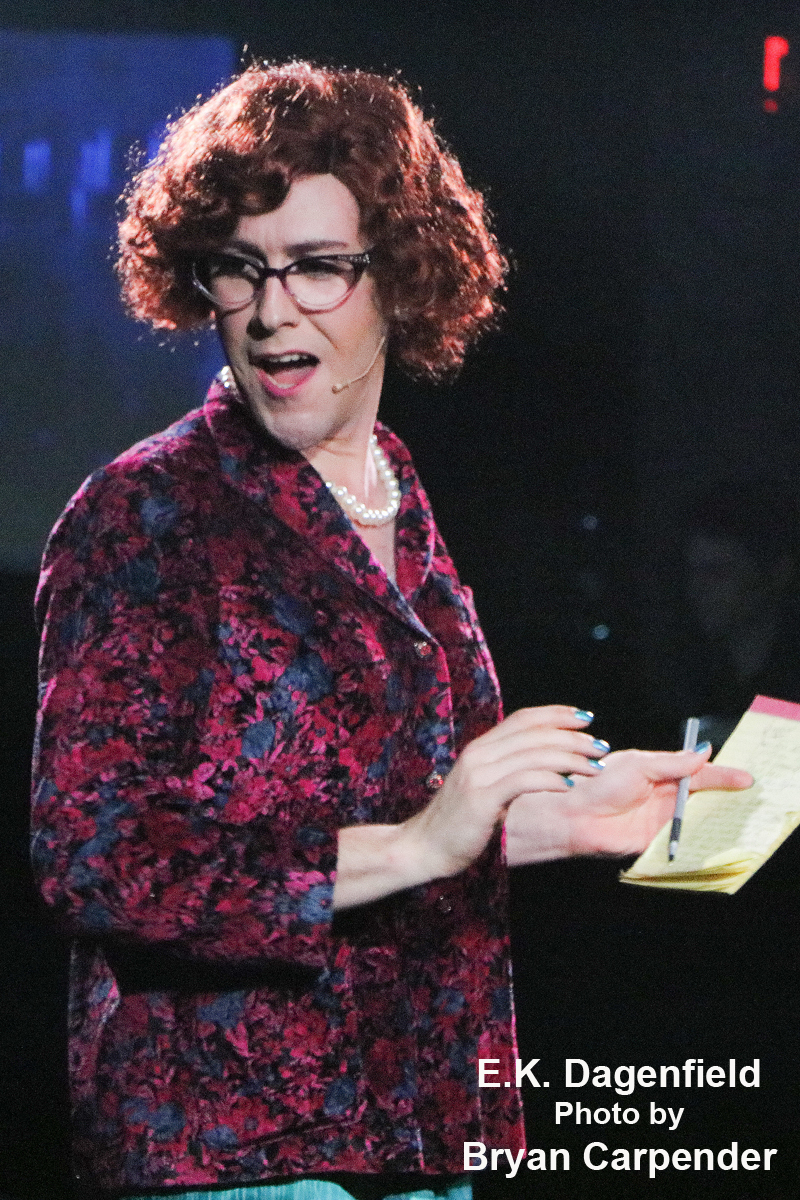 #8. The hilarious comic bits:
- Treco, a master of comic timing (in his dual roles of Dad and Michael) brings down the house with his wheel-less Bird/Lime scooter schtick, and his demand to his daughter to address him not as "Daddy," but "Dr. Daddy;" just before he unleashes his A.MAZ.ING vocals in Ashford & Simpson's "Ain't No Mountain High Enough."
- Treco pairs up with the other comic standout E.K. Dagenfield (Miss Perky) in the gynecological version of Ricky Martin's "Livin' La Vida Loca."
- Dagenfield snares his own comic spotlight in Fiona Apple's "Criminal."
#9. Mallory Butcher's fun and intricate choreography - moves handled nimbly by all (especially Wall) particularly in:
- Smash Mouth's "All Star,"
- The Rembrandts' "I'll Be There For You (Theme from Friends),"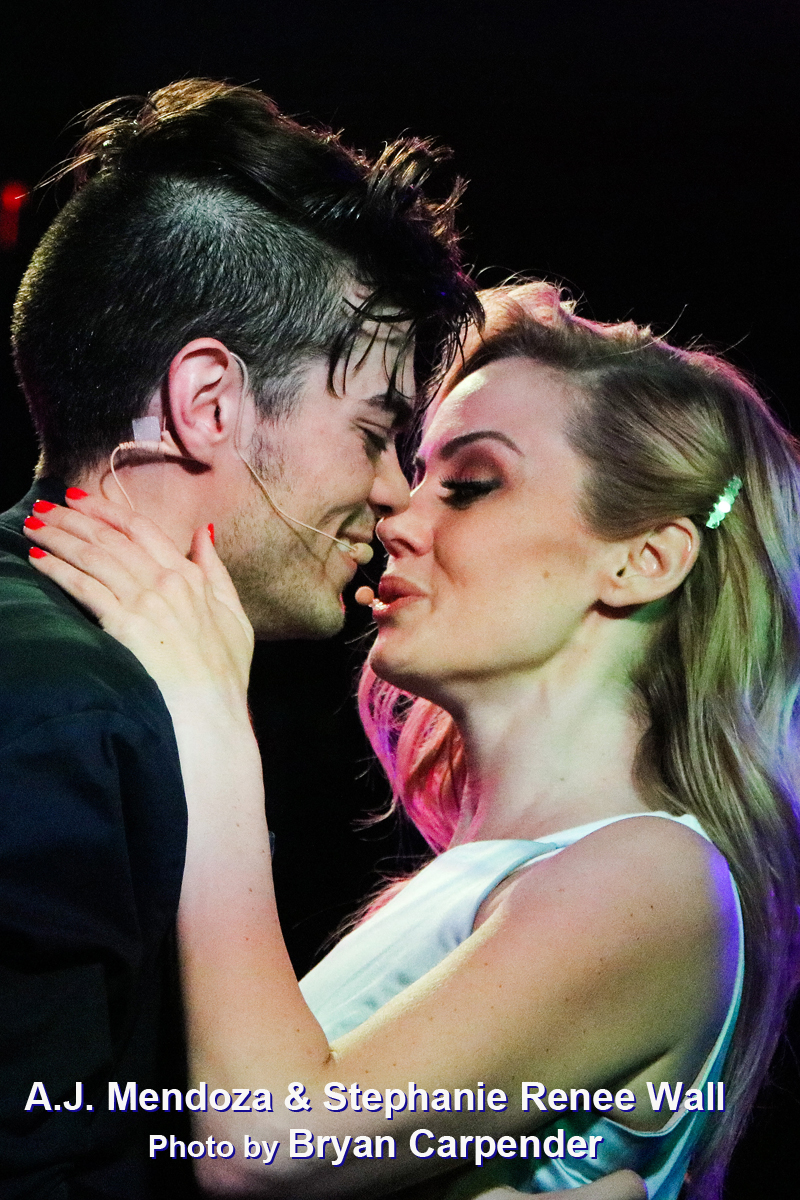 - the medley of Barenaked Ladies' "One Week" and Savage Garden's "I Want You,"
- the bump-and-grinding in Khia's "My Neck, My Back (Lick It)" and "Livin' La Vida Loca."
#10. The combined technical talents of:
- Zachry Stauffer for his all-around, clear sound allowing lyrics and dialogue audibly distinguishable,
- Julien V. Elstob for his appropriate lighting cues focusing where the audience' eyes should go to in the entire Rockwell room morphing into the stage,
- Chadd Michael McMillan for his appropriate and fun 1990ish costumes and production design.
(mic drop) BOOM!
Related Articles View More Los Angeles

Stories

Shows
From This Author Gil Kaan