Review: SKYPILOT One-Acts Explore Contemporary Issues from a New Perspective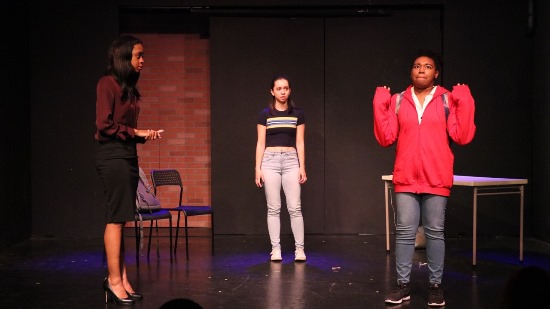 New work is the lifeblood of the theatre and it is also the sole focus of LA-based SkyPilot Theatre Company. Going one step further, SkyPilot's niche is "producing only original plays, created by LA playwrights," which they have done consistently since 2010.
Their latest effort is a series of seven original one-acts dealing with themes related to three important topics: Black Lives Matter, March For Our Lives, and #MeToo. Split into two different programs, you can see all of the plays with a heavily discounted festival pass or opt for Series A or B separately. On the night reviewed, the bill included three plays connected by disturbing high school issues.
Tom Misuraca's CLASS REUNION is a class reunion with a previously unexplored twist. Five friends reminisce about their younger days and current accomplishments when they meet at their class reunion. The drama and dynamics of who they were has not changed since they last saw each other, but for one important detail. Director Margaret Starbuck manages to keep Misuraca's story surprise intact until the powerful reveal. It's a game-changer in the way we think about school shootings and Misuraca hits his theatrical target tacitly but with great potency.
In THIS IS NOT A DRILL, playwright Nick Freedson also deals with the issue of school shootings in a rhyming spoken word format that begins with a group of students all waking up in their respective homes then getting on the bus to school. But where Misuaca's reveal comes with no warning, Freedson divulges his hand in the opening scene. Collette Rutherford progressively builds the tension when an active shooter appears on campus and the school goes into lockdown. It's a predictable story but Freedson's tie-in with shootings around the country is devastating when you begin to realize how desensitized we've become to the horrifying statistics.
As if to underscore the ridiculousness of how prevalent gun violence is in America, I turned on my car radio while driving home from the theater and, within a matter of minutes, the story of a gunman killing two people and wounding five at a Tallahassee yoga studio came on the news. It was like a punch to the gut.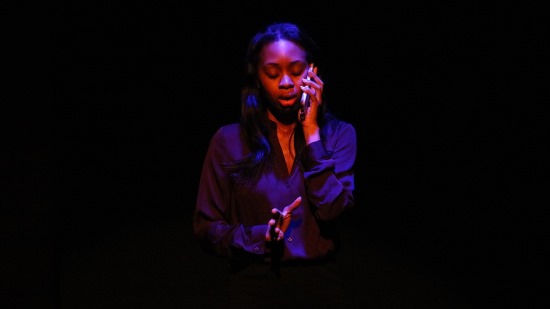 The third play of the night, THE ASSAULT(S), by Marilynn Barner Anselmi, is the story of a high school sexual assault victim who reports the event to a teacher at the urging of her friend. This short play also comes with a twist and, in its few brief minutes, exposes why many assault victims and their stories are often dismissed. When faced with terrible information, the onus is on those who have the power to act. Some will expose the details; some will suppress them. And others will be faced with a more difficult choice. Director Kristina Lloyd lets the delicate situation open up without turning it into high drama. Marissa Kimble (as Tonya, the victim) is one to watch.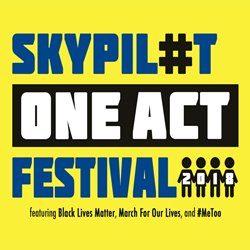 SkyPilot One-Act Festival
SkyPilot Theatre Company
at Oh My Ribs! Entertainment
6468 Santa Monica Blvd, Los Angeles, CA 90038
Tickets and info: www.skypilottheatre.com
November 1, 2, 8, 9, 15, 16 at 8pm
Series A:
Class Reunion, The Smallest Seed, This is Not a Drill
November 3, 4, 10, 11, 17, 18 (Sat. at 8pm, Sun. at 2pm)
Series B:
Existential Magic Eight Ball, Safedate.com, Christmas Parole, The Assault(s)