BWW Review: Rogue Machine Presents U.S. Premiere of DAYTONA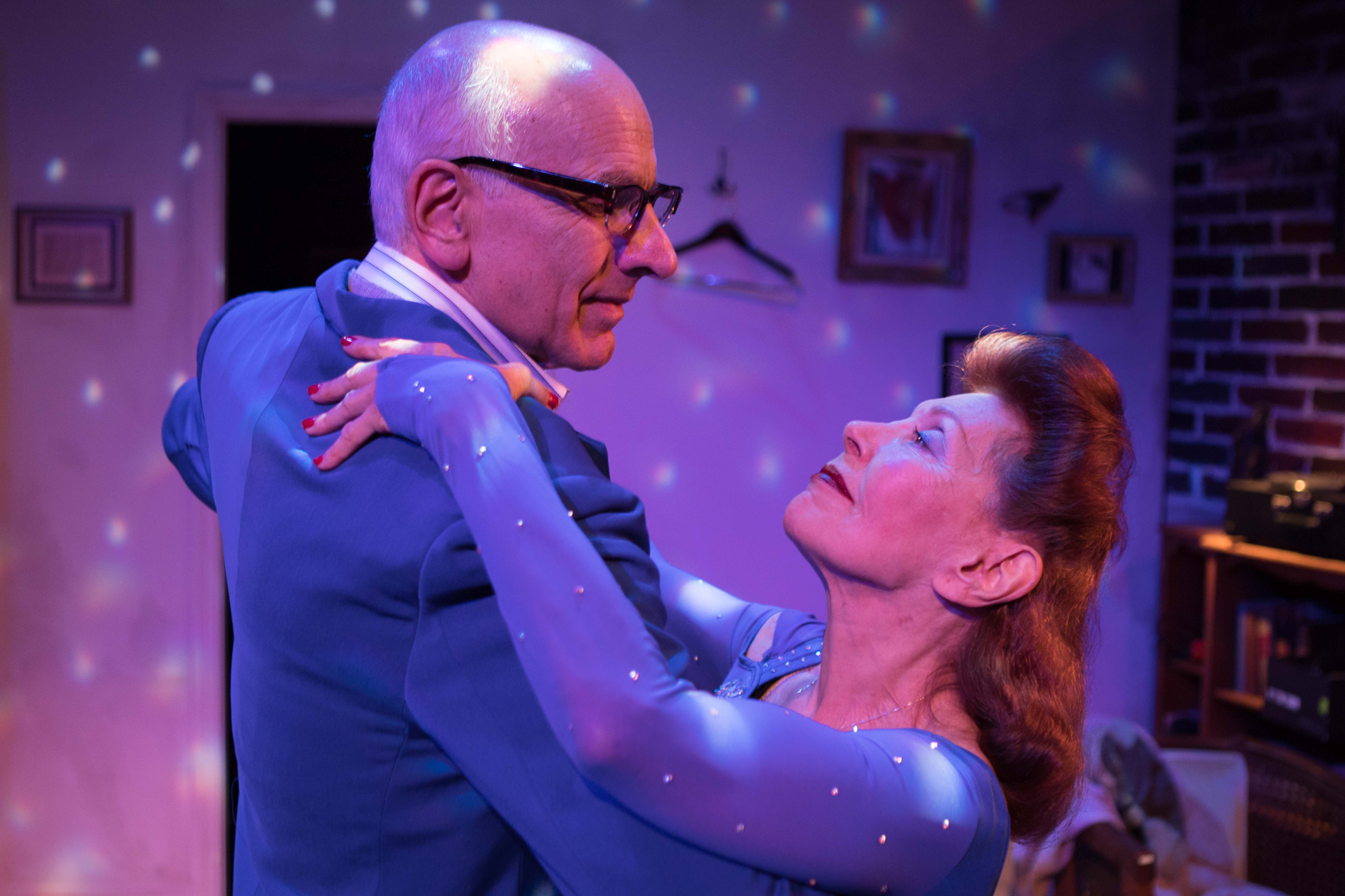 Pro Tip: When something weird happens in America, there's a 90% probability it happened in Florida. It's no secret: the state that looks like North America's ill-endowed penis just happens to be our country's capital of strange and wacky news. It's not surprising then that British actor turned playwright Oliver Cotton named his two-act masterpiece after the popular Florida vacation destination.
Daytona actually takes place inside an 80s Brooklyn apartment building. The owners are Joe and Elli (George Wyner and Sharron Shayne), an aging Jewish couple who survived the holocaust together. When we first meet them, they're getting ready for a seniors' ballroom dancing competition. Elli leaves to pick up a dress for the competition, while Joe stays home to work on one of his client's taxes. As Joe works alone at the kitchen table, he hears a buzz at the apartment's door. He's shocked to discover it's his long lost brother, Billy (Richard Fancy), the little scoundrel who ran out on him thirty years ago, whom he hasn't heard from since.
A very skeptical Joe lets in his disheveled and quirky brother. It's revealed to us that Joe and Billy were both imprisoned in a Nazi concentration camp together during World War II. After the war, the two brothers came to America with Joe's wife, Elli. They started a successful business together, but one night, Billy unexpectedly ran away, never to be seen or heard from again -- until tonight.
Billy quickly catches Joe up on his new life. He explains that after running away, he
illegally changed his name by assuming a dead man's identity. He eventually settled down in Ohio with a wife and two kids -- none of them know about his prior life. Billy made a successful career in real estate before retiring, and how he takes annual family trips down to Daytona Beach. Then he drops the bomb on Joe.
Just a few days ago, on his last trip to Daytona, Billy thought he recognized an elderly man staying at his hotel. The man's mannerisms reminded him of somebody he once knew -- a former Nazi prison guard. Upon closer inspection, Billy saw the back of the man's neck, and recognized a birth mark he remembered the Nazi having.
Billy ended up stalking the man for a few days at his hotel. He talked to the man's wife, who told Billy that the man's name was something else, but Billy didn't believe it. He was sure the man changed his identity the same way he did.
The next day, by the hotel's pool, Billy shoots the man he believes was the Nazi prison guard. He kills him in front of his family and dozens of witnesses. Billy is now on the run, and the police and news media have no idea the man Billy killed was a former Nazi, or that Billy was a former Jewish prisoner during the holocaust. Billy wants his brother to go to Daytona in order to identify the man he shot as the Nazi prison guard. But, Joe is more than content having moved on and forgotten about Nazis. He's more upset about his brother showing up out of the blue, digging up the past, and hurling it at him inside his apartment.
How Was It?
Daytona is one of the best plays I've seen in Los Angeles this year. I must admit that I was very skeptical walking into the show. The cast consisted of only three people, and they were all old enough to be my grandparents. Last year, I gave Menopause the Musical a chance and absolutely regretted it (I'll chalk it up to not being the show's "target demographic"). I was worried that this show, like Menopause, might have a hard time keeping a hip millennial's attention, like my own. Oh, how wrong I was. I couldn't look away from this two hour long emotional thriller.
Oliver Cotton has written an eerily engaging love tale, and Rogue Machine's ensemble of renowned television and film actors does a masterful job telling his story. Richard Fancy, Sharron Shayne, and George Wyner had me hanging on their every word. Fancy portrays Billy with an offbeat and unpredictable quirkiness that keeps the audience on edge. Fancy's character is scary, but also loveable and real, which is what makes him so fascinating. Wyner embodies Joe, the more grounded, intelligent, and controlling of the two brothers. Wyner is able to switch between playing Joe's intellect and heart with remarkable ease. Lastly, Shayne plays Elli, the catalyst for so many of the problems in the story. Shayne is a natural when it comes to playing a strong woman like Elli. Overall, I don't think Rogue Machine could have gotten a better cast.
Director Elina de Santos and her team of talented designers worked wonders in helping the actors realize the grand potential of this piece. Hillary Bauman's (Scenic Designer) naturalistic and very 1980s set strikes a very interesting balance. On one hand, the apartment appears to be quite dirty and run down. On the other, the audience totally believes its actually Joe and Elli's home. The lighting design, by Leigh Allen, integrated well with the set and story. It was conservative, not attracting undue attention to itself, while also packing a big punch. Christopher Moscatiello's (Sound Designer) elevator sound effects, while admittedly very simple, added so much to the scenes and put a cherry on top of this beautiful production.
While Cotton has been criticized for possibly muddying a powerful play about the Holocaust with a subplot featuring a senior love story, it's interesting to see the parallels between the Holocaust and heartbreak. Much of Daytona's themes revolve around moving on from the past, and how humans deal with their emotional baggage. While the characters in Daytona have all been through hell and back in the form of the Holocaust (which is something most patrons probably can't even begin to relate to) everyone has their own inner-struggles that they'd rather leave in the past. As you age, every wrinkle and liver spot on your face tells a story, and there are some stories you would rather just forget.
Overall, I highly recommend this eerie, and at times offbeat, ode to dealing with your past. Daytona is an engaging story superbly realized by Rogue Machine's all-star cast. Everyone will enjoy this trip down a dark memory lane.
How to See It
Daytona runs through October 30th at Rogue Machine (in The Met Theatre). Tickets cost $40 and can be purchased here.
The Met Theatre is located at 1089 N Oxford Avenue, Los Angeles, CA 90029. A $6 parking lot is available two blocks away at 5300 Santa Monica Blvd, Los Angeles, CA 90029.
More Pretty Pictures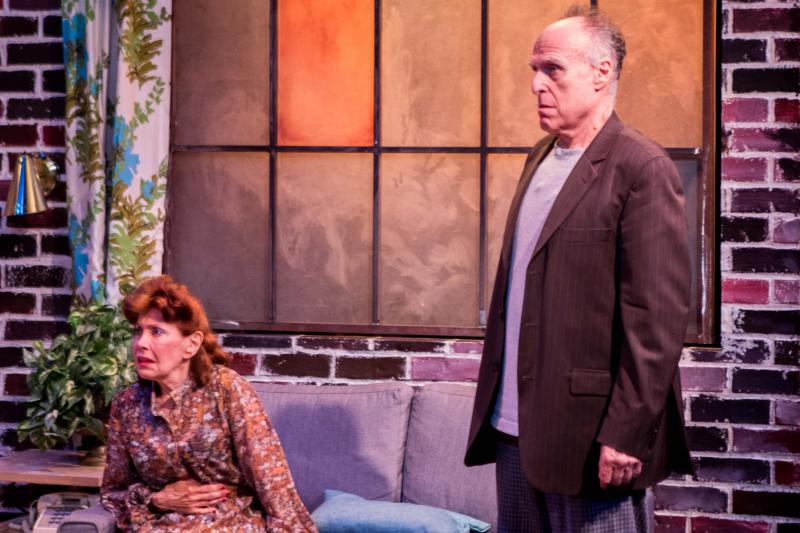 Photos by John Perrin Flynn