BWW Review: PERSONA at REDCAT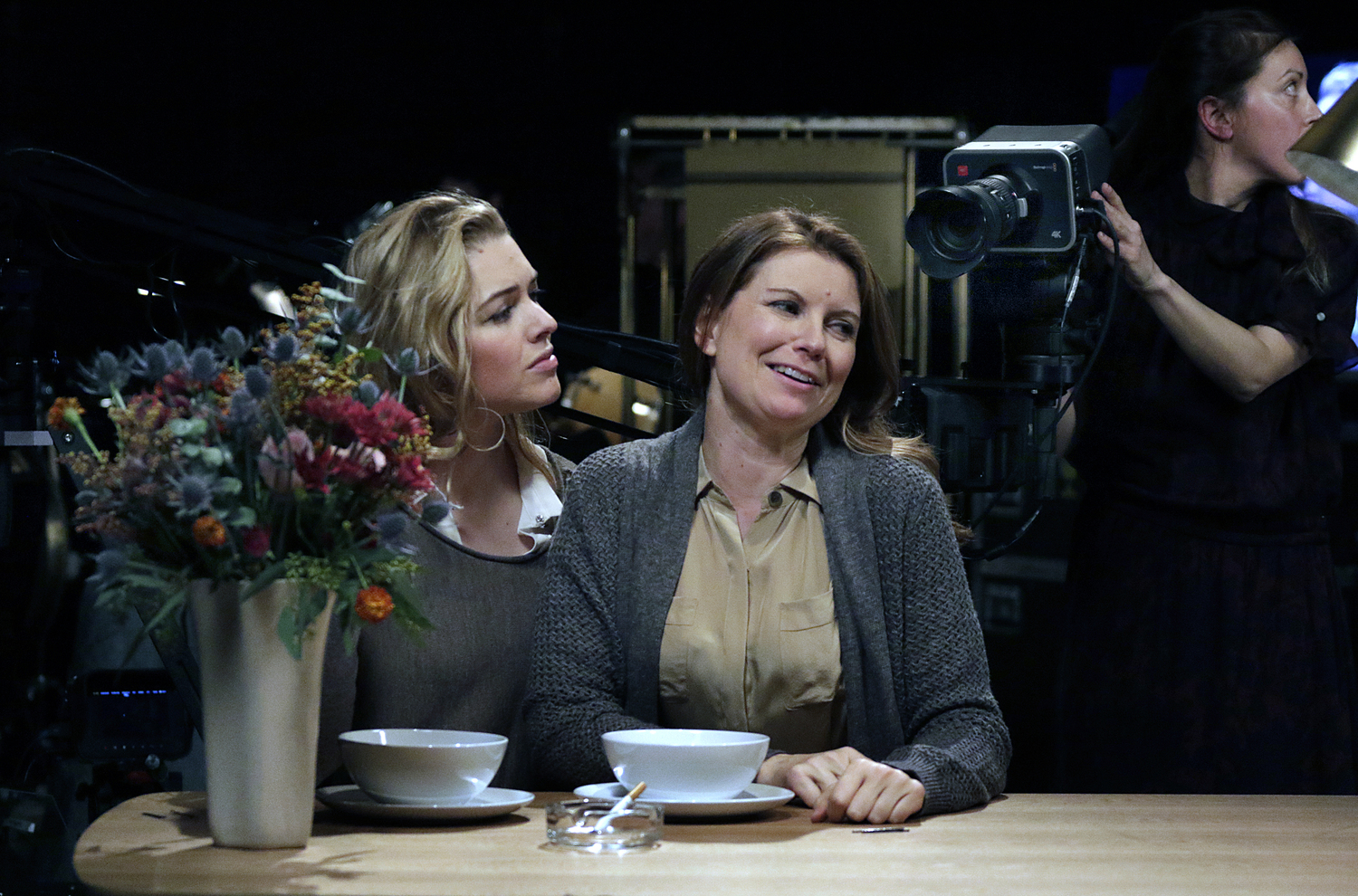 On November 9, 2017, Los Angeles Opera Off Grand presented Keeril Makan and Jay Scheib's opera PERSONA. Scheib based his libretto on the 1966 film of the same name by iconic Swedish filmmaker Ingmar Bergman. There were two major roles in the opera, Alma, The Nurse and Elisabet, The Patient. The Patient is mute, however, so as Alma, mezzo-soprano Amanda Crider sang for almost the entire 90-minute duration of the work.
Crider colored her tones, projected excellent diction and maintained an interesting timbre while introducing the Los Angeles audience to Makan's fascinating music. She proved to be an expressive actress as well, and her dramatic scenes with her patient made the show come alive.
The sounds of Keeril Makan's score ranged from concentrated dissonance to Baroque-styled melody. Although his music was modern and intensely individual, his vocal line was eminently singable. At least one piece in the opera could be arranged as a concert aria.
Lacey Dorn portrayed Elisabet, the mute patient, with an intensity that made the sound of her voice unnecessary. A strikingly beautiful woman with streaks of blond in her Light Brown hair, Dorn projected volcanic emotions as a creature who had become a prisoner within herself. Peabody Southwell, who gave an unforgettable performance in ANATOMY THEATRE last year, was a committed Doctor. Baritone Joshua Jeremiah was appropriately well muscled as The Man.
In the story, Elisabet was an actress who lapsed into a catatonic state. She chose not to speak, possibly to enjoy the power it gave her over the people who had to deal with her. When Alma related a personal sexual tale to her in confidence, she wrote all its details in a letter, not realizing that her nurse read her mail. Alma became violently angry over the betrayal of her confidence and Elisabet shouted "No" when the nurse was about to harm her.
Scheib's libretto kept the entire audience on tenterhooks throughout the fast-moving show, while Evan Ziporyn's tempi propelled Makan's expressive music forward. Because there were only a few moments of respite during the evening, the dramatic tension of this remarkable story was always apparent.
When a man who said he was her husband came to see Elisabet, he mistook the nurse for the patient and made love to Alma. Have the two women become so close that they seem interchangeable? In the end, Elisabet again became mute. Alma regained full control over her when she convinced her patient to say the word "Nothing."
Director Jay Scheib told his story using a non-traditional stage arrangement that placed the orchestra of eight players at one side, while singing and non-singing actors played out the libretto on the rest of the area. Caleb Wertenbaker provided a functional set lit by Joshua Higgason which included mirrors and a multiplicity of hanging screens that showed titles, videos, and live closeups shot with choreographed movement by onstage camera operators Paulina Jurzec and Kim Madalinski. Oana Botez costumed the characters in clothing of the sixties.
After the performance, Creative Producer Beth Morrison held a "Talk Back," which enabled members of the appreciative REDCAT audience to learn more about the production of PERSONA seen originally at National Sawdust in 2015. PERSONA is a fascinating work that will be a subject of conversation in Los Angeles for a long time to come.