Date of Birth: August 08, 2022
Date of Death: August 08, 2022 (0)
Latest News on Peabody Southwell
Peabody Southwell News
Long Beach Opera Announces Revised 2021 Season
by Chloe Rabinowitz - Mar 31, 2021
Long Beach Opera has announced a revised 2021 Season, which will include an exciting return to live opera performance in May with an immersive drive-in Phillip Glass opera, the company's first venture into longform digital content with a world premiere operatic television series in June, and an outdoor live performance of two operas in August.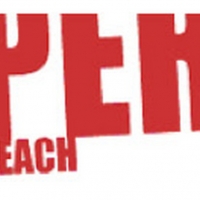 Long Beach Opera Announces 2021 Season
by A.A. Cristi - May 19, 2020
While acknowledging that the landscape for future performing arts events is currently uncertain, Long Beach Opera is forging ahead with plans for its 2021 a?oeSeason of Solidaritya?? beginning in January. Both LBO and Interim Artistic Advisor Yuval Sharon believe that collaboration and creative thinking will be the key to returning to performing arts activities, and understand that adaptability may be necessary to return to the important work of connecting individuals and communities through live, in-person artistic expression.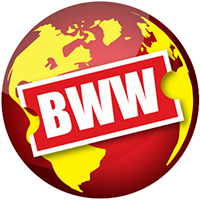 Mastervoices Presents CARMEN With Harnick's English Translation
by Stephi Wild - Feb 28, 2020
MasterVoices continues its 2019-20 season on Thursday April 2, at the Rose Theater at Jazz at Lincoln Center. Artistic Director Ted Sperling will lead a concert staging of Bizet's Carmen in its original Opéra Comique version, with dialogue rather than recitative, sung in English translation by award-winning Broadway lyricist Sheldon Harnick. His translation of Carmen was commissioned and premiered by the Houston Grand Opera in 1981 and served as the English text for Peter Brook's ingenious 90-minute La tragédie de Carmen which was performed at the Vivian Beaumont Theater in New York in 1984. The MasterVoices performance will mark the New York premiere of the full translation.
Orchestra of St. Luke's Upcoming Season to Feature Carnegie Hall Concerts, Music in Color Tour and Much More
by Chloe Rabinowitz - Dec 16, 2019
Orchestra of St. Luke's (OSL) 2020 winter-spring season will run from February 6 through the end of June, bringing music to over a dozen venues across the five boroughs of New York City. The season includes two Carnegie Hall subscription series concerts led by Principal Conductor Bernard Labadie; OSL's signature Chamber Music Series with two all-Beethoven programs; a collaboration with New York's MasterVoices in Sheldon Harnick's English language version of Bizet's Carmen; and Music in Color: Eleanor Alberga, OSL's annual five borough free concert tour highlighting the works and lives of classical composers of color.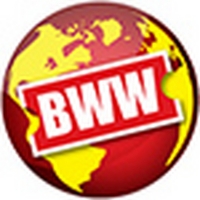 MasterVoices Announces 2019-20 Season
by A.A. Cristi - Aug 19, 2019
Ted Sperling, Artistic Director of MasterVoices, announced details of the acclaimed ensemble's 78th season, celebrating the joy of choral singing and the power of the human voice to unite, inspire and connect since 1941. Highlights include three major musical presentations at top venues, including a New York premiere, and the World Premiere of a new work, commissioned by the Company. Throughout the season there will be collaborations with leading singers, artists, ensembles and organizations, some who are familiar with and others who are new to the Company.
Review Roundup: What Did The Critics Think of LA TRAVIATA at LA Opera?
by Alan Henry - Jun 5, 2019
LA Opera's La Traviata is currently running through June 22 at Dorothy Chandler Pavilion. Let's see what the critics think about the production...
BWW Review: LA TRAVIATA at Dorothy Chandler Pavilion
by Maria Nockin - Jun 2, 2019
On June 1, 2019, Los Angeles Opera revived Marta Domingo's production of Giuseppe Verdi's beloved La Traviata (The Lost One). The story concerns Marie Duplessis, an enormously famous courtesan whose life has fascinated the public for well over a century. She is the subject of La Dame aux Camelias (The Lady of the Camelias) by Alexandre Dumas the younger, who claimed to be one of Marie's lovers and she is the heroine of Verdi's opera. Los Angeles Opera reprised its 2006 production of La Traviata for the third time on June 1, 2019, at the Dorothy Chandler Pavilion.
LA Opera Presents LA TRAVIATA
by Julie Musbach - May 29, 2019
Placido Domingo has announced final details about the company's upcoming presentation of Giuseppe Verdi's La Traviata, conducted by James Conlon
Boston Court Pasadena Announces 2019 Season
by A.A. Cristi - Nov 8, 2018
Boston Court Pasadena will bring another daring year of theater and music events to Southern California for their 2019 season, and welcomes the S. Mark Taper Foundation as sponsor of the 2019 theater season. Artistic Directors Jessica Kubzansky, Michael Michetti and Mark Saltzman have programmed more than 100 performances of music and theater on two stages, continuing the company's dedication to new work, reimagined classics, and both emerging and established artists.
BWW Review: Muhly's MARNIE, in Mayer's Cinematic Production, Is a 'Riddle, Wrapped in a Mystery, Inside an Enigma'
by Richard Sasanow - Oct 22, 2018
Nico Muhly's MARNIE, aided and abetted by Nicholas Wright's libretto, dramaturg Paul Cremo and the sweeping production of Michael Mayer--which had its US premiere Friday night at the Met--is that fabled "riddle, wrapped in a mystery, inside an enigma." Nothing is quite what it seems or results in easy answers--for the characters or the audience.