Date of Birth: August 08, 2022
Date of Death: August 08, 2022 (0)
Latest News on Light Brown
Stage Credits
  [Regional (US)]
World Premiere, 1971
Beige (American Flag)
Stage
Performances
  [Regional (US)]
World Premiere, 1971
Beige (American Flag)
Light Brown News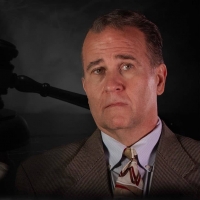 BWW Review: 12 Reasons Why You Should See Stageworks' Explosive Production of 12 ANGRY MEN
by Peter Nason - Jan 8, 2022
A stellar cast led by Ned Averill-Snell and Jim Wicker bring Reginald Rose's iconic drama to life.
HOME COOKING From Celebrity Chef, Anne Burrell
by Marina Kennedy - Mar 25, 2020
We are pleased to be able to bring some simple recipes by top chefs that you can easily prepare at home. This is the first in a series of articles that will get you cooking without a lot of fuss. Check out this luscious cookie recipe by Anne Burrell.
PTC Presents ONCE ON THIS ISLAND
by A.A. Cristi - Feb 4, 2020
The professional regional premiere of the musical ONCE ON THIS ISLAND opens at PIONEER THEATRE COMPANY (PTC) on FEBRUARY 21, 2020 and runs through MARCH 7, 2020. Tickets for this production can be purchased by calling 801-581-6961 or by visiting pioneertheatre.org.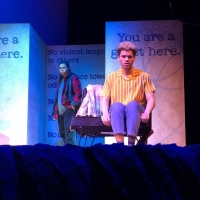 BWW Review: SWIMMING WHILE DROWNING Rises Above the Surface at Cara Mía Theatre
by Zac Thriffiley - Dec 3, 2019
Emilio Rodríguez's recent play SWIMMING WHILE DROWNING, currently receiving its Dallas premiere with Cara Mía Theatre, manages to share the trials and tribulations of two queer homeless youths in a manner inventive, tender, and authentic.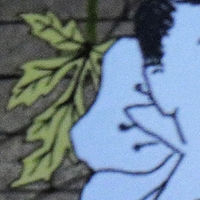 BWW Review: THE MAGIC FLUTE at Dorothy Chandler Pavilion
by Maria Nockin - Nov 17, 2019
On Saturday evening, November 16, 2019, Los Angeles Opera presented Wolfgang Amadeus Mozart and Emanuel Schickaneder's 1791 singspiel, The Magic Flute. The unusual production, which involved the appearance of screens reminiscent of 1920s silent films, was originally devised by Barry Kosky, Suzanne Andrade, and Paul Barritt for Berlin's Komische Oper. 
BWW Review: GIRLS at Yale Repertory Theater
by Andrew Beck - Oct 15, 2019
Don't expect Lena Dunham or any of her posse of Brooklynites to show up on the stage of the Yale Rep's University Theatre at any point during the world premiere of Branden Jacobs-Jenkins mad dream of a new play just because it's called 'Girls.'
BWW Review: MEMBER OF THE WEDDING is Less Than it Should Be at Beck Center for the Arts
by Roy Berko - Oct 6, 2019
The play 'Member of the Wedding' is based on Carson McCullers 1946 novel of the same name. The author also penned the script for the 1950 Broadway stage production which starred Ethel Waters, Julie Harris and Brandon DeWilde.
BWW REVIEW: CHRISTMAS AT THE OLD BULL & BUSH at MetroStage
by Elliot Lanes - Dec 4, 2018
Some pieces of theater require your undivided attention because of some deep underlying message that the playwright doesn't want you to miss. This is not the case for MetroStage's return holiday engagement of Catherine Flye's Christmas at The Old Bull & Bush and that's totally ok. This British Variety Music Hall Entertainment is full of music, good performances, and some really corny jokes. In other words, it is everything you would expect from a show set in 1918 in Hampstead, London.

Gluten-free Greetings: The Toasted Oat Launches Nationwide at Whole...
by Marina Kennedy - Nov 20, 2018
Today, The Toasted Oat, provider of deliciously hand-crafted granola that uses all natural, non-GMO and gluten-free ingredients, is announcing its national launch with Whole Foods Market to deliver the only soft baked granola that serves as a healthy and wholesome breakfast and snacking choice, as well as a pantry staple for everyday menu items, including favorite holiday recipes.
BWW Interview: Jeremy Schonfeld Talks IRON & COAL at Strathmore, Songwriting, and More
by Jennifer Perry - Apr 29, 2018
On May 3 and 4, 2018, the Music Center at Strathmore just outside of Washington, DC will play host to the world premiere of IRON & COAL. In the lead up to the concert, composer and performer Jeremy Schonfeld took time out of his busy schedule to answer a few questions via email about the concert, his approach to music, and more.