Review: Michael Leoni's FAMOUS Stunningly Depicts the Dark Side of Fame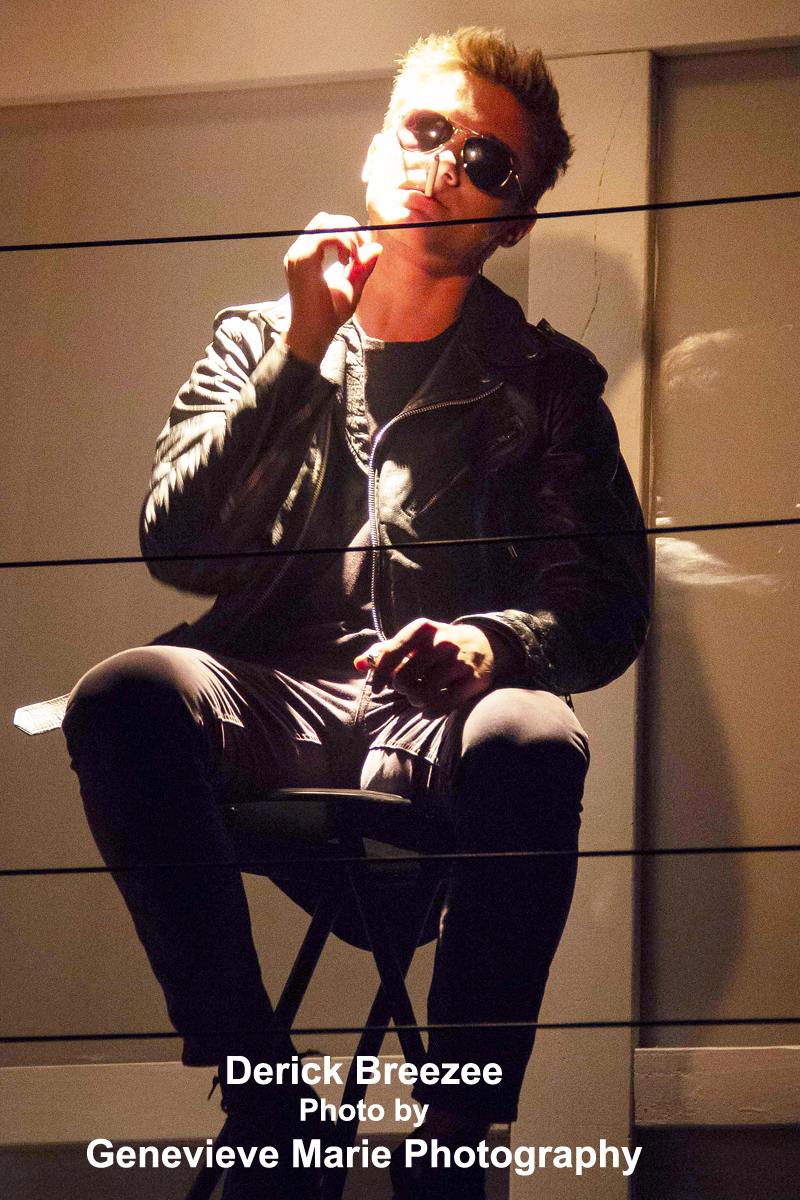 FAMOUS/by Michael Leoni/directed by Michael Leoni/The 11:11/thru August 19, 2018
The world premiere of Michael Leoni's FAMOUS receives a phenomenal, all-encompassing mounting from An 11:11 Experience in their new venue, The 11:11, in the heart of West Hollywood. With a throbbing soundtrack by Conner Youngblood, the audience experiences a celebratory party at just-Oscar-nominated actor Jason Mast, with vivid flashbacks to Jason's teenage years. Director Leoni drives his all-around talented cast at a neck-breaking speed like an expert racecar driver lapping his racetrack. Leoni brilliantly utilizes very clever stage devices, such as stop motion action with strobe lights, and rewind movements to convey the emphasis of this cautionary tale. As various party guests drift in and out of Jason's bedroom that he's holed up in; drug-induced, hallucinatory episodes (via the stop motion and rewinds) explicitly recall the troubling incidents in Jason's early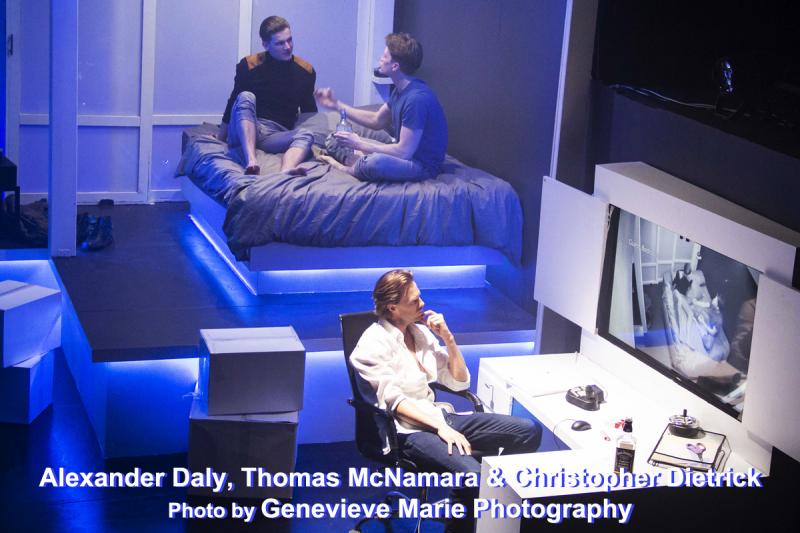 career path, providing much backstory to the events unfolding disturbingly before your eyes and ears. Leoni's smart script includes much insight and wit and heartbreak in his vivid lessons of the realities of becoming FAMOUS.
First-rate cast - All of them! Derick Breezee and Christopher Dietrick respectively portray the younger and adult Jason. Both easily exhibit Jason's conflicting emotions - Breezee - the youthful innocence and excitement; Dietrick - the jaded cynicism and disappointment of a disenchanted citizen of the movie industry.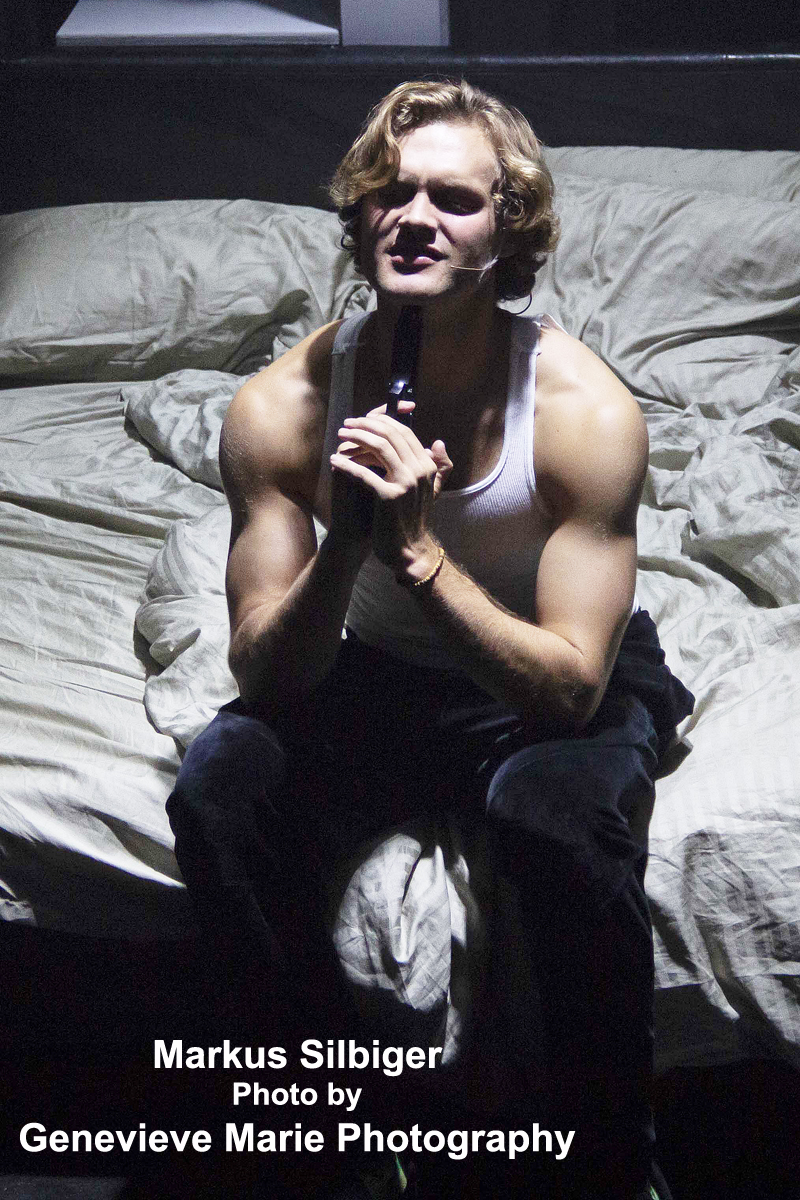 Rosie De Candia, with her vigorous machine-gun line deliveries, dominates the stage whenever she enters as Celeste, the take-charge, take-no-prisoners manager of Jason (and a few of the other party attendees. This party is work for her, after all.)
In the flashbacks scenes, Rachael Meyers totally inhabits Jason's Mom, the ultimate stage mother from hell. This lonely, divorced mother, raising Jason by herself, grooms him to be the next big star, oblivious to the pitfalls along the way - Paulie, a lecherous agent (an appropriately leering Kenny Johnston); Jack, a powerful producer ( a most slimy Gregory DePetro).
In Jason's close circle, his younger brother Dylan (a vital Markus Silbiger) and acting cohort from his early years, Ryan (a charismatic Alexander Daly). Both Silbiger and Daly's translucent in registering their strong bonds with Dietrick's Jason.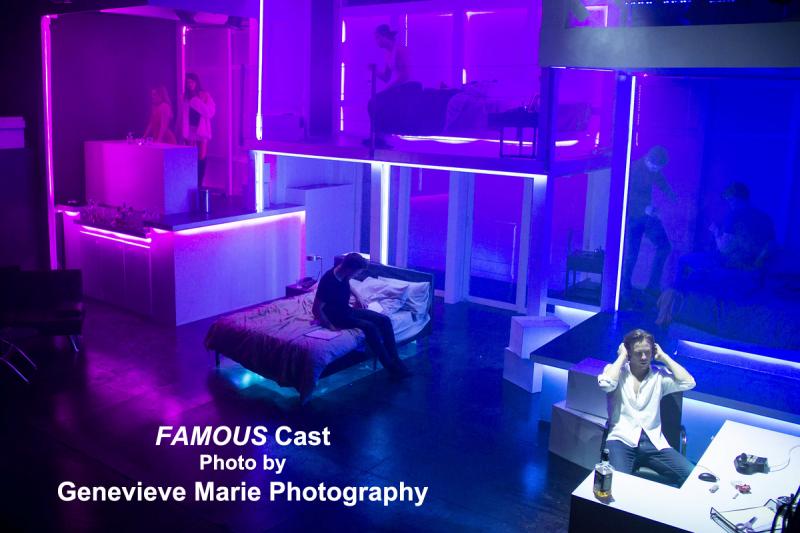 Other party guests include: a commanding Megan Davis as the established TV star Alyssa, daughter to producer Jack; a deliciously naïve Jacqui Vené as Caley, the 16-yr-old model eager to move into acting; a solid Decker Sadowski as Heather, the TV actress wanting to 'advance' to acting in films; and a charming Thomas McNamara as the out-of-his-element, newbie writer Brody.
Kudos to scenic designer David Offner for his high-tech, sliding glass-doored, split-level set of five separate rooms of Jason's Mulholland Drive mansion. Lighting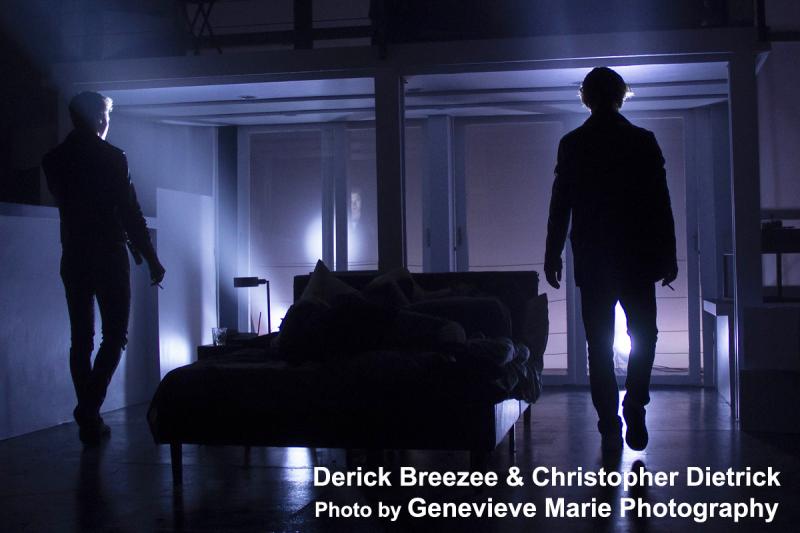 designer Martha Carter greatly assists in highlighting the characters, the different rooms, the outside locales and the delirium scenes.
This two-hour experience may be at times very ugly and hard to stomach, but FAMOUS' always intense and always involving. Relevancy of this dark side of fame set in 1994 seems too uncomfortably relevant to today's state of affairs.
Fame may not be for everyone, but FAMOUS' a must-see for aficionados of fine theatre.