BWW Review: Christopher Reiner Reflects on the Road in END UP HERE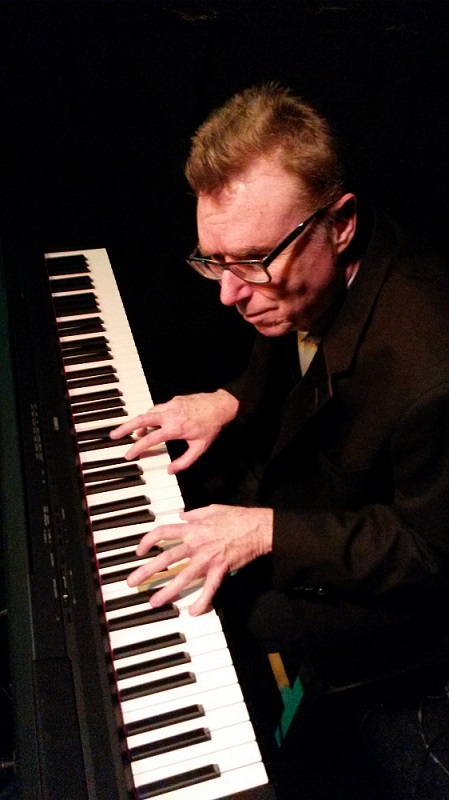 Composer Christopher Reiner serves up a sixty-minute set of original songs and prose selections at ZJU Theatre Group that demonstrates the unique range of programming found at Zombie Joe's North Hollywood establishment. The company's niche is live horror and they have gained tremendous popularity with productions like their URBAN DEATH series and other renegade theatre pieces that deliver a purposely disquieting "underground" take on the world. But ZJU also produces a wide variety of other theatrical offerings including Shakespeare, musicals, and even family theatre under its Limecat banner.
Reiner has written music for nearly two dozen Zombie Joe productions so he is well-acquainted with the ZJU aesthetic. This particular performance is a departure from the darkness. The two exceptions are the overture (played by a hooded wraithlike figure in candlelight) and one instrumental soundscape in the show. These two passages capture that intergalactic, otherworldly feel you might expect to find in this theatre space. For the rest of END UP HERE, the atmosphere is a cross between a coffeehouse salon and an after-hours lounge, somewhere in the neighborhood of 3AM, the bewitching hour to reflect on past lessons and loves.
In this setting, Reiner's unassuming persona and lack of self-indulgence allows the audience to connect with his witty pop songs in a much more personal way than if they were being presented by singers and actors layering on their own interpretations. It is one of the benefits of hearing a songwriter perform his own work and it plays beautifully here.
In the short space of an hour he transitions through sixteen musical and two literary compositions that made me smile, wonder, nod, and sigh in recognition. It is true what they say, the more specific a story the more universal its appeal.
Reiner's songs are uncomplicated but potent. Each slice of life tale contributes to the overall emotional journey of the show. He and director Zombie Joe balance humor with introspection, always taking care to let the material speak for itself. Nothing is heavy-handed. The experience ends up being a perfectly delightful diversion for a Sunday afternoon.
END UP HERE
January 8, 15, & 22, 2017 at 4pm
ZJU Theatre Group
4850 Lankershim Blvd.
North Hollywood, CA 91601
Tickets ($15) 818-202-4120 or ZombieJoes.Tix.com
More Info: ZombieJoes.com
For more Los Angeles Musical Theatre News follow Musicals in LA on Facebook and Twitter.
Photo credit: Joe Reiner