BWW Interview: Will Von Vogt & Melanie Field On SIGNIFICANT OTHER & Significant Theatre Life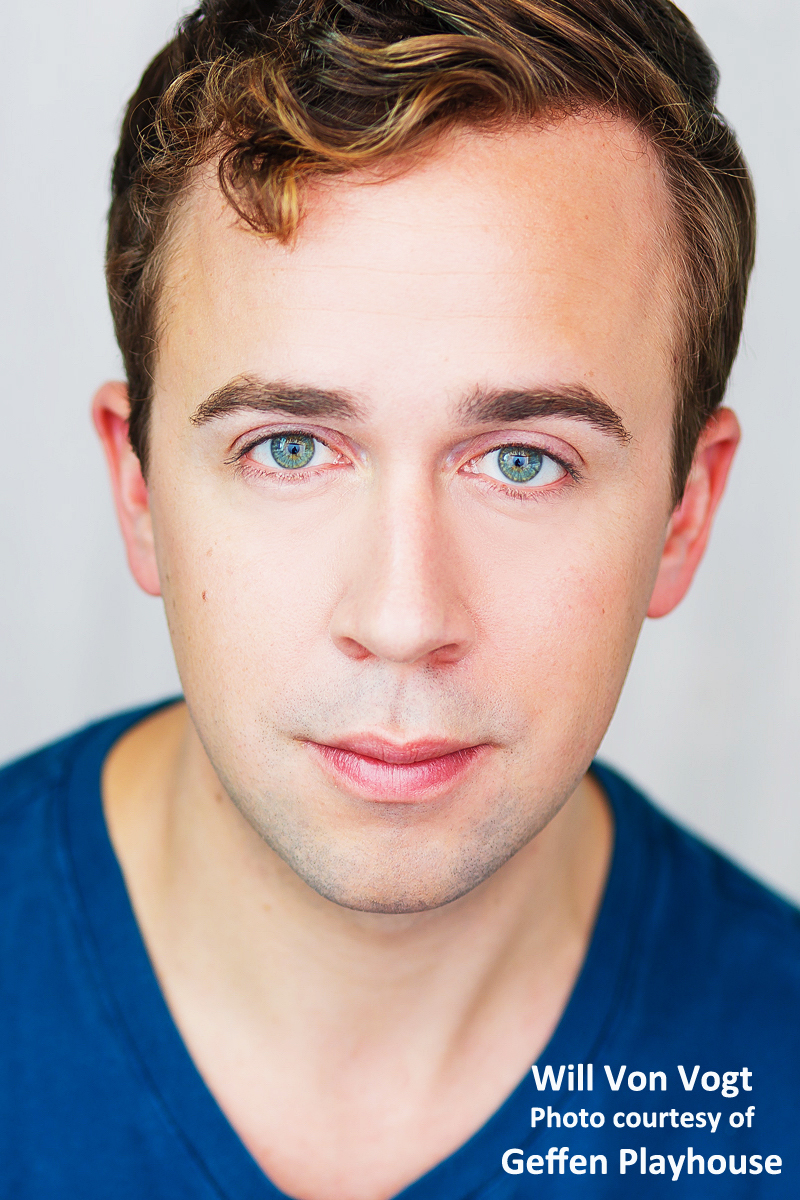 Playwright Joshua Harmon is finally returning to The Geffen Playhouse, the scene of his 2015 runaway hit BAD JEWS. This time he's bringing his SIGNIFICANT OTHER, after having finished successful runs both on Broadway and Off. Already previewing this week, SIGNIFICANT OTHER focuses on a tight-knit group of twenty-somethings, Jordan Bergman and his gal friends, all searching for their Mr. Rights.
We got the chance to catch cast members Will Von Vogt and Melanie Field during their final rehearsals.
Thank you both for taking the time for this interview!
Can you take us through the process that landed you your respective roles of Jordan and Laura in this show?
Will Von Vogt: I auditioned for Stephen Brackett about two years ago for a wonderful play called LE SWITCH, written by my friend Philip Dawkins. I didn't end up getting the role, but Stephen and I emailed a little back and forth after I auditioned, and he was very kind. Cut to two years later, and I received another email from him saying he was doing SIGNIFICANT OTHER at The Geffen Playhouse, and asked if I would be interested in auditioning. I said, "Yes!" and put myself on tape with my agent in Chicago, who put me in touch with the Geffen's casting director Phyllis Schuringa. About a week later I had a conversation with Stephen, made some adjustments, and put myself on tape again.
Melanie Field: I actually auditioned for the show in Los Angeles. I was living in New York at the time, but was spending a lot of time on the West Coast and the audition just happened to come up while I was there. After a first round and a callback with Stephen, I got the call from my agents that they wanted me for Laura and I was thrilled! I really enjoyed working with Stephen in the audition room. Even though it was brief, I could tell that we shared an understanding of Laura and also of each other, so I was excited for the chance to work with him more closely.
How would you describe your characters in a text message 160 characters or less?
MF: Compassionate, caring, funny, determined. Definitely NOT a "school marm."
WVV: Can I make it a Tinder profile instead? Smart, funny, big-hearted late-twenties gay man seeking significant other to share his world with and build an adult life together.
What characteristics of your characters can you most identify with?
WVV: Jordan and I share a deep love of friendship, family and chosen family. It is an important currency in both of our lives. We also love talking, sharing stories, dreaming about the future, being neurotic and wondering if we are going to die alone. And I think we both love red wine.
MF: I would like to think I'm as compassionate as Laura, and as good a friend as she is. Throughout the play, she puts the needs of others first and consistently shows up for her friends when they need her. But she's also not afraid to give tough love when she feels her friends aren't meeting her expectations of them, especially Jordan. I think that's something I do too. I also see my personal friendships reflected in her friendships. The silliness, the secret language they all speak, their whole dynamic. They love to tease and make fun of each other - that's a characteristic of many of my friendships too.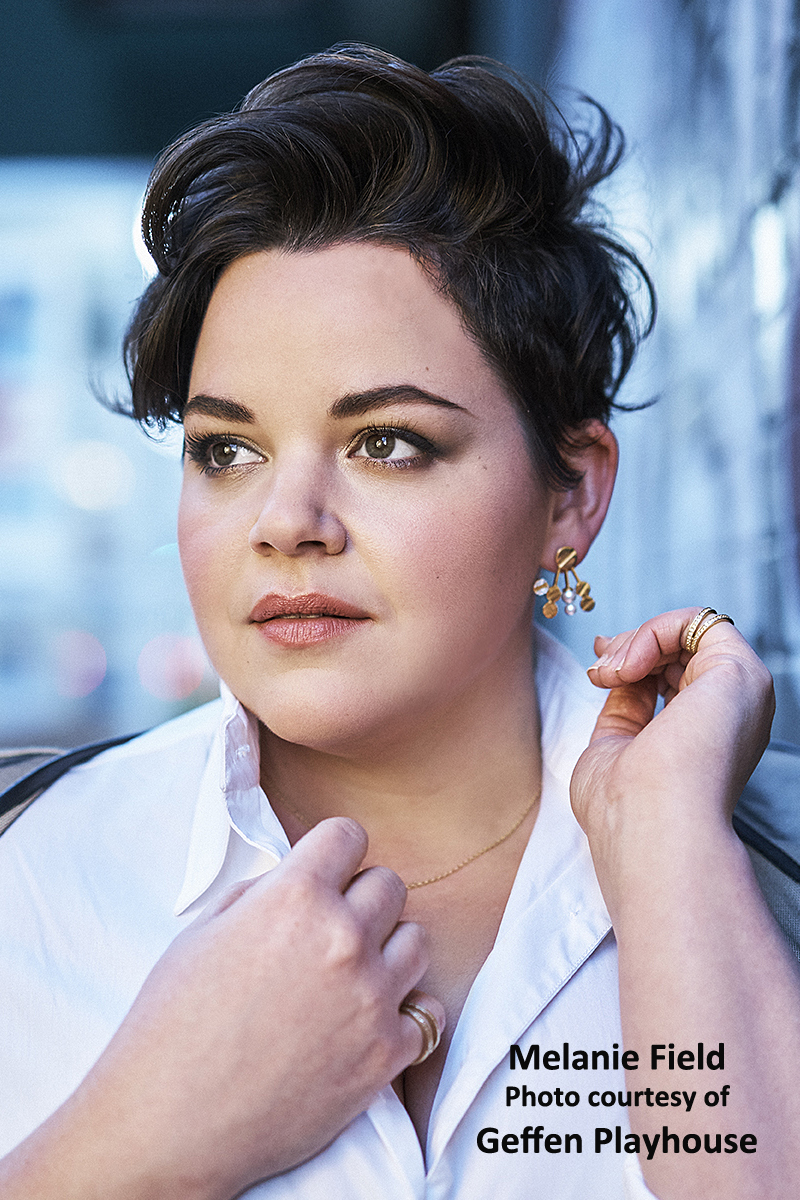 Describe your characters' relationship with each other?
MF: Laura loves Jordan, that's for sure. I think she is fully prepared to spend her life with him as non-sexual life partners - they are that close! She knows him better than anyone, and is often the first person to step in to save him from himself. She wants him to be happy and to find everything he's looking for.
WVV: Laura is, in a sense, Jordan's non-sexual domestic life partner. She's more than a best friend, she's almost family. They serve as each other's partners in so much of their lives that as romance enters their duo-ship, it rocks who they are to each other in deeply rooted ways. They lift each other up, and they have a tremendous amount of love and care for each other.
Are you familiar with the works of your playwright Joshua Harmon or your director Stephen Brackett?
WVV: I had read Joshua Harmon's SIGNIFICANT OTHER before and saw a very successful run of his show BAD JEWS in Chicago. He has a specific style of writing that is very exciting to me. And I have been a fan of Stephen Brackett's for a long time. I was so eager to get to audition for him years ago in Chicago - he is so generous and collaborative. The joy of that audition still sits with me and working with him on this production is proving to be just as special. I am so thankful our paths crossed again.
MF: This is my first time working on a Josh Harmon play and with Stephen as a director. And it's a pretty magical combination! I'm loving every second of it.
Have either of you seen any previous productions at The Geffen Playhouse?
WVV: I have not, but I've been familiar with the work it's produced. Especially because the Geffen is the theater where my gay archangels created their works - those angels being Joan Rivers, Bette Midler and Carrie Fisher. I can see their signatures on the walls of the Geffen and I am still processing.
MF: Sadly, no! But the Geffen has been on my radar for a long time. I've had some friends and colleagues work here and they've always had nothing but great things to say. Working at the Geffen has been as lovely and as rewarding as everyone said it would be.
Will, if you had your druthers, which coast/city would you prefer to live and act in?
WVV: If I had my druthers, I'd be able to live and act in both L.A. and New York without going insane and completely broke. TBD. I am going to stay in Los Angeles for a bit and see how things go. It's a new adventure.
Melanie, would you consider yourself bi-coastal? Where do you call home?
MF: I am just now starting to feel at home on both coasts. I grew up outside Philly and have spent most of my adult life on the East Coast, so I think it will always be home to me. But the more time I spend in L.A., and the more effort I put into my friendships and my community here; the more that sense of home is strengthened. They say home is where the heart is, right? I'm really lucky to have lots of love and support in both places, so in that sense, yes, I am bicoastal!
Are you a Broadway Baby at heart, Melanie?
MF: Of course, I would love to work on Broadway again! The New York theater community has a very special place in my heart and always will. But my main goal is just to keep doing work that I feel is meaningful and fulfilling, wherever it may take me. Thankfully, New York and L.A. aren't mutually exclusive, so I don't have to choose. And the L.A. theater scene is so incredibly rich.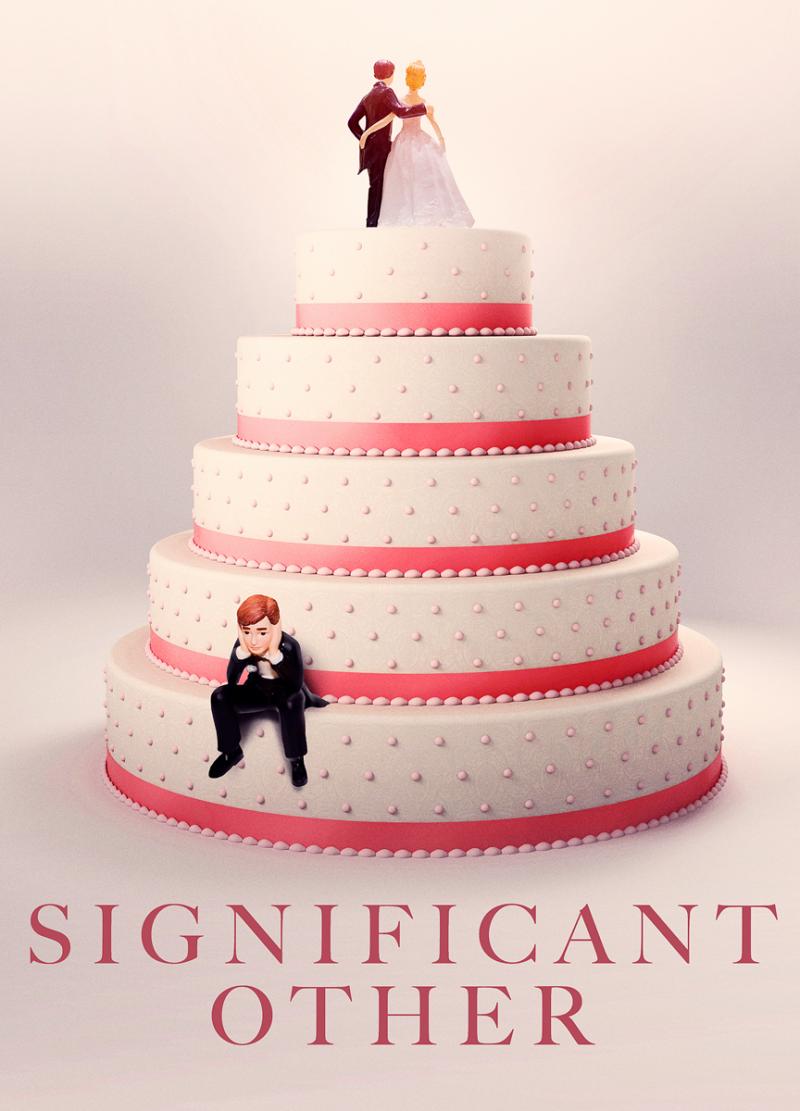 Will, in Chicago, you earned your BFA at DePaul University, and later became involved with the Cor Theatre Company. How would you compare the theatre scene in Los Angeles with Chicago's?
WVV: I'm still learning about L.A.'s theater scene, but I will say that both cities have really smart, talented folks who make what happens on stage actually happen. It really does take a village. And L.A. is filled with some really talented theater-makers. So, Hi, guys! I'm new - let's hang!
Will, I read on Cor Theatre's website an interview you did in 2015. Could you share with our BroadwayWorld readers your "lucky usher" story?
WVV: Ha! Ha! Sure! I was doing ROMEO AND JULIET at The Minneapolis Children's Theater. The show was done promenade-style and the audience shifted around the space to watch the play as it happened. It was all very intimate and lovely. And part of that loveliness was that it also put me in very close proximity to an usher of the theater who was cute. It was a fairly long run, and we never really interacted in any real way, but I started to joke with the other actors that my pretend "boyfriend" was in the audience again. It became a running joke with the other actors, and we would come back stage and talk about how he was having a good hair day or was very smiley that day. We made up funny back stories about him. And then the show ended its run and in a funny turn of events, this usher became my real life boyfriend months later. It was like a chapter in The Secret! Although, I kept most of this story to myself, so I didn't seem creepy.
Melanie, do you think your character Laura and your Heathers' character Heather Chandler could ever be BFFs? Pick a location where they could possibly meet up (friendly or otherwise).
MF: Oh, wow! That I'd like to see! But no, I can't imagine Heather and Laura as friends. They are just so different. They live in completely different worlds. I can only hope that Heather Chandler would one day grow up and be as grounded and mature as Laura is. Maybe with some therapy, she'll get there.
Will, do you think your character Will from Google Me Love would be friends with Jordan? Would they have any interests in common?
WVV: There is an interesting age difference between being in your early twenties versus your late twenties. Jordan, being older, is dealing with different life circumstances. So while both characters have similarities, I think this might circumstantially get in the way of them being close friends. They both share an interest in chasing boys that they shouldn't. So do I, I guess. Maybe we should all get drinks and lovingly tell each other to cut it out.
Thank you both again for this interview! I so look forward to experiencing your being each other's SIGNIFICANT OTHER.
For ticket availability and schedule through May 6, 2018, log onto www.geffenplayhouse.org
Related Articles View More Los Angeles

Stories

Shows
From This Author Gil Kaan
Gil Kaan, a former Managing Editor of the now-defunct Genre magazine, has had the privilege of photographing and interviewing some major divas of film, television, (read more...)