Latest News on Josh Harmon
Josh Harmon Awards and Nominations
The Lortels - 2014 - Outstanding Play
Joshua Harmon, Bad Jews
Josh Harmon News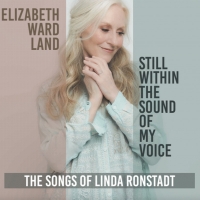 Listen: Elizabeth Ward Land's STILL WITHIN THE SOUND OF MY VOICE: THE SONGS OF LINDA RONSTADT Out Today
by Chloe Rabinowitz - Jul 15, 2022
The new album from Broadway vocalist Elizabeth Ward Land – Still Within the Sound of My Voice: The Songs of Linda Ronstadt – has been released on CD and digital, and is now streaming!
Exclusive: Get a First Listen to Elizabeth Ward Land's 'Desperado' From Her Linda Ronstadt Tribute Album
by Chloe Rabinowitz - Jul 14, 2022
BroadwayWorld has your exclusive first listen to Elizabeth Ward Land's 'Desperado' from her Linda Ronstadt Tribute album out tomorrow! Listen here!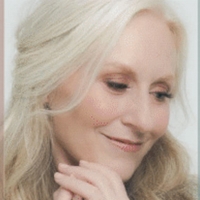 Elizabeth Ward Land Returns with STILL WITHIN THE SOUND OF MY VOICE - The Songs Of LINDA RONSTADT
by A.A. Cristi - Jun 23, 2022
LML MUSIC has announced the release of the new album from Broadway vocalist Elizabeth Ward Land – Still Within the Sound of My Voice: The Songs of Linda Ronstadt – on CD and digital and streaming formats on Friday, July 15.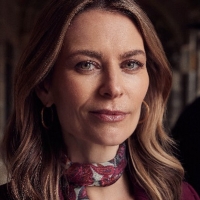 ADMISSIONS By MTC Makes Australian Debut
by Stephi Wild - Feb 9, 2022
Starring Kat Stewart (Heisenberg) and William McKenna (Harry Potter and the Cursed Child), MTC'S Admissions is a scorching satire that holds a mirror up to privilege and power through the lens of the education system and makes its Australian debut from 5 March – 9 April.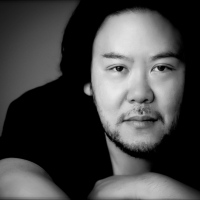 BWW Feature: THEATRE FROM A DISTANCE with THEATRE CALGARY
by Vicki Trask - May 7, 2021
This week, Theatre Calgary's Stafford Arima and Maya Choldin explained how their company is paving the way for emerging artists in the new digital age of theatre. Theatre Calgary (which is known for its cross-country collaboration and interpretations of old and new plays and musicals) jumped into the digital scene fairly quickly following the ending of in-person performances.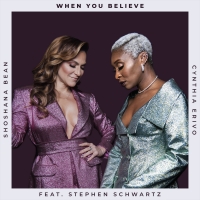 SATURDAY NIGHT SEDER Releases 'When You Believe' and 'Next Year' as Singles Available to Stream
by Chloe Rabinowitz - Jun 30, 2020
The producers and songwriters of SATURDAY NIGHT SEDER have announced today's release of singles, 'When You Believe,' with powerhouse vocalists Cynthia Erivo and Shoshana Bean, accompanied by esteemed composer Stephen Schwartz, as well as the original song, 'Next Year,' sung by composer/musician Shaina Taub and actor/singer Skylar Astin.
SATURDAY NIGHT SEDER Has Raised $2.35 Million and Counting For the CDC Foundation
by Chloe Rabinowitz - Apr 13, 2020
'Saturday Night Seder,' the star-studded virtual Passover Seder that premiered Saturday night on YouTube via www.SaturdayNightSeder.com and Buzzfeed's Tasty YouTube, has raised more than $2,350,000 for the CDC Foundation's Coronavirus (COVID-19) Emergency Response Fund, it was announced today.
Roundabout Promotes Artistic Leadership Team
by Julie Musbach - Sep 20, 2019
Roundabout Theatre Company's Artistic Director and CEO Todd Haimes announces the promotion of Roundabout's Senior Artistic Leadership Team.
BWW Interview: Will Brittain On Travelling Coast-To-Coast To Make It SKINTIGHT
by Gil Kaan - Sep 7, 2019
Playwright Josh Harmon's SKINTIGHT receives its west coast premiere at the Geffen Playhouse, already in previews. Daniel Aukin directs this neurotic family drama featuring the original stars of the Broadway production (Idina Menzel, Will Brittain and Eli Gelb), with Harry Groener, Kimberly Jürgen and Jeff Skowron rounding out the cast. I was lucky enough that Will Brittain (who plays Trey, the young, hunky boyfriend of patriarch Elliott) was able to squeeze in some time for me in his busy rehearsal schedule to answer just a few of my long list of questions.
Cast And Creative Team Announced For Diversionary's San Diego Premiere SIGNIFICANT OTHER
by A.A. Cristi - May 1, 2019
As Jordan Berman pounds the New York City pavement searching for Mr. Right, he wards off lonely nights with his trio of close-knit girlfriends. As singles' nights turn into bachelorette parties, Jordan must face his own capacity to love and be loved. This hilarious and heart-wrenching Broadway comedy dives into the trenches of urban single life and the aspirational gay wedding, reminding us that you can't hurry love-no matter how much you wish you could.
Josh Harmon Frequently Asked Questions
What awards has Josh Harmon been nominated for?
Outstanding Play (The Lortels) for Bad Jews .