BWW Interview: The King Of The Forest! Nick Pearson Opens Up About Playing The Cowardly Lion In THE WIZARD OF OZ At The McCallum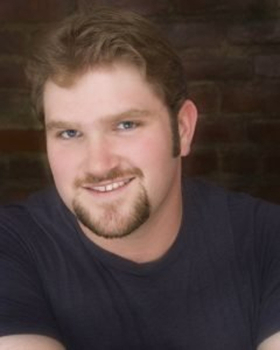 The greatest family musical of all time, The Wizard of Oz, travels over the rainbow to Palm Desert for five performances at the McCallum Theatre. Performances are Friday, January 25, at 8:00pm; Saturday, January 26, at 2:00pm and 8:00pm, and Sunday, January 27, at 2:00pm and 7:30pm. This magical production is a celebration of the 1939 MGM movie, and will be presented with breathtaking special effects that will sweep audiences away, from the moment the tornado twists its way into Kansas. Nick Pearson plays the Cowardly Lion in this iteration. I had the chance to chat with Nick about all things "Oz" and his personal trajectory that led him over the rainbow. Here are a few excerpts from that conversation:
DG: Where are you from and how did your life lead you into a career in professional theatre?
NP: I'm originally from Columbus, OH. I had always wanted to be a performer from a young age, but had a change of heart my senior year of high school when I was deciding where to go for and what to study in college. This lead me to Miami University and the Men's Glee Club, which eventually inspired me to declare Music Education as my major. Throughout my course of study, I had a wonderful voice teacher by the name of Alison Acord that brought out that aspiring performer I had lost a few years back. After fielding a few teaching jobs offers, I decided to move to New York City. And the rest, as they say, is history.
DG: Do you remember the first time you performed in front of an audience?
NP: My kindergarten Christmas pageant; I was the first angel. It was pretty adorable.
DG: Who were your mentors or role models growing up?
NP: I was blessed to have a number of great teachers throughout high school and college that inspired me to be the performer I am today. I've already mentioned my voice teacher, Alison Acord, but my college choir director, Dr. Ethan Sperry (now of Portland State University), is truly the reason I even became a music major in the first place- his faith in me got me into the program, his friendship and guidance got me through it. In high school, my choir, band, and theatre teachers (Mr. John S. Long, the late Mr. Michael Sewell, and Mrs. Margaret Lawson, respectively) gave me a wonderful foundation for where life has lead me since. I will always be 100% indebted to these individuals for shaping me into the performer I've become.
DG: Where did you study and is there a particular teacher that had the most profound impact on you as an actor?
NP: I am very lucky to have learned acting from many different people, but not always in a classroom setting. My greatest teachers have been the performers I've been lucky enough to work with throughout my career. Each show I've been in has introduced me to numerous other performers that have each informed me as an actor.
DG: What's the best advice you were ever given about pursuing a career as an actor?
NP: Don't give up; surround yourself with people that love you and believe in you; and continue to learn and grow as a person, which will help you grow as a performer.
DG: Talk about this production of THE WIZARD OF OZ; What can audiences expect from seeing this production?
NP: Audiences can expect all the things they've loved about the movie for so many years and a few extra surprises and additions that will only add to the wonderful world of Oz. We've included the "Jitterbug" number which was cut from the original film, but is one of the highlights of the show, showcasing the amazing dancers of our ensemble and the fantastic choreography of Amy McCleary.
DG: What do you think you bring to the role of The Cowardly Lion that is different or unique or special?
NP: I try my best to pay homage to Bert Lahr's iconic performance from the film, while allowing a little of my own interpretation to come through. There are little things between the four friends that give some new life to these characters that are so beloved. Some of my favorite moments onstage are between myself and Dorothy, Kalie Kaimann, where she plays protector over this giant Lion standing next to her. Kalie is so transfixing onstage and every moment with her is a joy. Audiences just adore her and the feeling is definitely mutual for those of us onstage with her. Another of my favorite moments is between myself and the Scarecrow, Jack Saleeby, after he's received his "brain". I don't want to give it away, but it is quite gasp-inducing! We all have fun with each other onstage and I think the audiences are right there with us.
DG: Is there anything new about you or your craft that you have learned from being in this production of OZ?
NP: Being on the road for months at a time has taught me how to discover something new every night. While being in a couple different cities every week, we're constantly surrounded by new things, but the show is always the same. It's been one of the greatest experiences of my career to bring this story across the country. It'll be hard to say "So long Yellow Brick Road," but I have some courage to see myself through to the next chapter.
DG: How many cities will you visit on this tour?
NP: We performed in 56 cities from October '18 to March '19. About half of our cast was on the road with this production last year which covered 80-some cities from October '17 to May '18. Personally, I will have performed The Wizard of Oz in 46 of the 50 United States.
DG: What is your favorite, and, conversely, your least favorite part of doing a road production?
NP: I have thoroughly enjoyed seeing so many different parts of our country and the beauty that's out there, but I will NOT miss spending long days on a bus when the time comes to leave. Haha!
DG: Aside from The Cowardly Lion, is there another favorite role you've had the opportunity to play?
NP: Next to this role, I've never had more fun onstage than playing one of the Knights in SPAMALOT at The Barn Theatre in Augusta, MI. Alongside some great friends, we had such a riot every night making our audiences laugh and tap along to the wonderful music and dance numbers.
DG: Is there a role or show on your "bucket list"?
NP: MY FAVORITE QUESTION! Like most actors, I have a laundry list of roles/shows I'd like to do, but atop my list is Bobby from "COMPANY" and Jean Valjean from "LES MISERABLES". These roles offer so much for an actor and I can't wait for the opportunity some day.
DG: What advice would you give to young actors who want to pursue a career in professional theatre?
NP: If this is all you can think of when you wake up and it's the last thing you think of before you go to bed, this is what you should be doing. Never think you're done learning. Life is a never-ending learning process, so never stop.
THE WIZARD OF OZ lands at The McCallum Theatre January 25-27. Tickets for these performances are priced at $65 - $125, depending on seating and performance time. Tickets are available at the Theatre's website at www.mccallumtheatre.com or by calling the McCallum Theatre Box Office at (760) 340-2787.