Interview: Susan Albert Loewenberg Taking Us Behind the Scenes of L.A. Theatre Works
Well-ensconced on the UCLA campus, Los Angeles Theatre Works presents audio theatre, or as pre-millennials call it "radio drama," a throwback technique of decades-old entertainment enhanced by current day technology. I had the chance to delve into the inner workings of LATW from one of the co-founders herself, Susan Albert Loewenberg.
Thank you for taking the time for this interview, Susan!
What was the initial incident that sparked your co-founding of L.A. Theatre Works in 1974?
I had decided to give up acting and was enrolled in a Masters Program in History at UCLA. I ran into Robert Greenwald who was working for Gordon Davidson at the Taper. He told me about his interest in working with incarcerated men and women, and I flippantly replied, "Oh, that sounds interesting-count me in." Well, Robert took me up on it and a couple of months later I found myself, six months pregnant, giving an acting and improv workshop at the L.A. County jail. It was so interesting and rewarding that Robert and I rounded up like-minded artists , mostly folks working at the Taper: playwrights Doris Baizley and Bonnie Banfield, directors Judith Blahnik and Victoria Rue, costume designer Julie Weiss and set designer Barbara Ling. We began a regular program of workshops expanding to other facilities including Terminal Island Federal Prison and the California Institution for Women. Someone suggested to me that if we incorporated as a non-profit organization we could be eligible for something called "grants." Long story short, a young attorney, Linda Lichter, incorporated us (she is still on our board and is the head of her own firm), and I flew up to Sacramento to make the case for funding from the newly created California Arts Commission under Governor Ronald Reagan. We got our first grant; we named ourselves Artists In Prisons and we were on our way!
What was the very first play that LATW produced?
We produced a number of original works created with the inmates at Terminal Island and actually performed one called JUMP STREET with our inmate actors, who were allowed out for the performances at the Ford's Theatre and UCLA. Around 1978, we began moving away from prison work and starting doing plays with various groups in the community. We changed our name to L.A. Theatre Works and began producing professional work. Our first major hit was LATINA by Milcha Sanchez Scott, an actress and, we later discovered, playwright, who we had hired to work with the inmates. She told us about a play she had written while working for an employment agency for undocumented housekeepers. We opened it at one of the 99-seat theatres in L.A. and it was a sold-out hit. We followed that with one by a young playwright named John Patrick Shanley and then another piece by a young unknown writer who was in a writing workshop Doris Baizley gave for us; his name was Jon Robin Baitz and the play was MIZLANSKY/ZILINSKY OR SCHMUCKS. But our greatest coup was the discovery of an English playwright named Steven Berkoff. I read his play GREEK, and fell in love. We produced the American premiere and introduced Berkoff to the U.S. The play won every award in L.A. that year-1982-and we opened it in New York a year later.
How did UCLA's James Bridges Theatre become LATW's home?
After ten years at the Skirball, we needed to move on. Michael Hackett, a dear friend of LATW and then-Chair of UCLA's Theatre Department, suggested we contact the film department at UCLA which was running the 300-seat James Bridges Theatre in McGowan Hall. They agreed to let us rent the theatre for our recording series, which has a subscription audience as well as single ticket buyers. Because the theatre also has some of the best screening equipment in the city, we also screen the NT Live filmed theatre series as well.
What led to THE LITTLE FOXES being chosen?
I am a great fan of Lillian Hellman's work. We have previously recorded THE AUTUMN GARDEN with the wonderful Julie Harris, Eric Stoltz and Mary Steenburgen. Last season we recorded WATCH ON THE RHINE. We also recorded CAKEWALK, starring Elaine Stritch and Bruce Davison, a play about Hellman's relationship with a man 25 years her junior. Hellman is a master of intellectually challenging melodrama and stories that fascinate us because her characters are faced with dilemmas where there are a no good decisions and morally ambiguous outcomes.
Any criteria in choosing pieces to be captured on your radio series?
I try to make sure that we record plays that represent the best of the American and world canons and that we have a representative collection from every era, style and subject matter. That is a tall order, and we have a ways to go which is why we keep recording plays!
Are you and members of your committee always on the look-out for shows to produce audibly?
Absolutely. Our team, headed by Associate Artistic Director Anna Lyse Erikson, Audio Sales Director Michele Cobb and Senior Radio Producer Ronn Lipkin, are always on the lookout for interesting new writers. We are in constant touch with literary agents, non-profit and commercial producers, as well as our stable of directors and actors-all of whom provide us with great suggestions. For example, Matthew Rhys, who had done wonderful work for us, called one day and suggested that we do UNDER MILK WOOD. Matthew, who has a perfect American accent, is actually Welsh. He proposed helping us assemble a group of his fellow Welsh actors, including, of course, Kate Burton, to perform the work. He also helped us obtain the rights through his contacts with the Dylan Thomas Estate. It was a great success!
LATW has recorded over 500 plays. Do you remember which play was your 100th milestone?
Absolutely no idea!
What was your 500th?
When we say 500 plays, it is probably a bit more as of today. The last play we recorded was actually a poem that was made into a magnificent theatre piece by the Alliance Theatre in Atlanta. The piece, NATIVE GUARD, is by former Poet Laureate Natasha Trethewey, and it is brilliant. It was originally directed by Alliance Artistic Director Susan Booth and recorded for audio by one of our top directors, Rosalind Ayres. Several months ago, I saw an article about the piece on the front page of the Arts and Leisure section of The New York Times. I was so intrigued that I called Susan and said, "Should we be recording this? " and she immediately responded, "Yes!" Thanks to funding from the Poetry Foundation, we were able to record this gorgeous and very challenging piece which also has live music and a singer. It was a huge undertaking, but absolutely worth it. I am looking forward to releasing it this fall.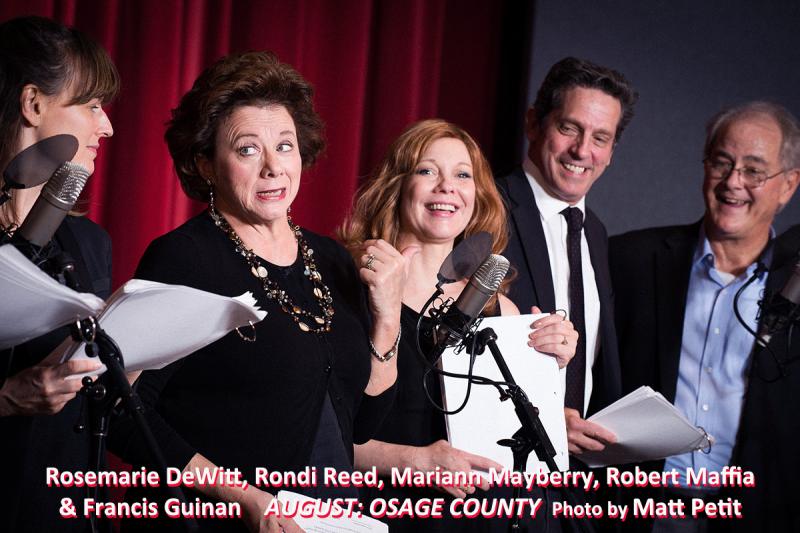 What's your current wish list of shows?
I have always regretted not being able to record any of the Edward Albee plays. For some reason, he never wanted them recorded. That said, we have recorded the works of almost every other major playwright. Looking forward this season to recording THE LITTLE FOXES starring Mamie Gummer, J.T. Rogers' OSLO, Philip Gotanda's SISTERS MATSUMOTO, Charles Busch's DIE MOMMIE DIE starring Charles, an adaptation of E.M. Foster's A ROOM WITH A VIEW by the BBC's Kate McAll; Tracey Scott Wilson's THE GOOD NEGRO, which I saw and admired at The Public several years ago, and Doug Wright's superb translation/adaptation of HEDDA GABBLER.
Do you have a hand in picking the directors?
Yes. Anna Lyse and I choose the directors for each show.
Do you sit in on the casting?
We do not normally have casting calls for our recordings. We have a group of about 2000 actors whose work we know from recording over 500 plays over the past 33 years. We do have casting sessions for our national tours. Each year, we choose a play from our catalogue, and take it around the country to about 30 to 40 venues. The production values are more elaborate, as we are not focused on recording. Actors work without scripts; they are in costume and we use more elaborate lighting and projections. This year we are touring STEEL MAGNOLIAS with a racially diverse cast.
Do you have a select group of sound engineers to edit down your three performances into the 'perfect' tape?
Actually, we do four or five performances. Over the years we have used several different recording engineers/editors. However, for the past ten years or so, we have used Mark Holden and his team from The Invisible Studios. He records and edits all of our shows and is a wizard at making marvelous audio.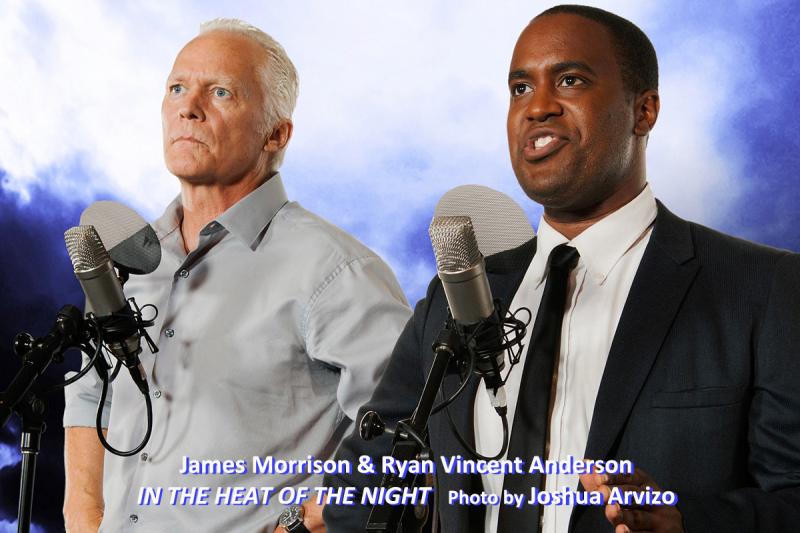 What's the usual timeline from rehearsal to 'finished tape? (rehearsal period, # of performances, post-production)
We rehearse for three days and record each play four or five times. From the first rehearsal to release of a title, it is usually about three months. The director and I take notes at every performance, and there is also someone doing continuity. When I take notes, I never look at the performers. I am upstairs alone in a sound booth. If you look, you cannot accurately judge the recording. We note the best takes from each night. Our combined recommendations, along with any notes the sound engineer may have, are all used to make the first edit. The first edit is then given to the director and our senior radio producer for notes. A second edit is then circulated and that usually does the trick. I then go into the studio to record the intros and outros, and to do an interview either with an expert on the subject matter of the play or with one of the artists involved in the production. It normally takes about three months from start to finish. We do both a broadcast version which has to fit into our two-hour broadcast time slot and a version for audio sales, which has no time constraints.
Foley artists must love L.A. Theatre Works as they get the opportunity to experience live feedback to their efforts at a LATW performance. Do you have a select few that you regularly use?
Yes, we tend to rely on three or four sound effects artists to do the live effects on stage with the actors. We also use recorded effects which the recording engineer generates.
Your shows currently run on 50+ public radio stations. Do you remember the first radio station that was signed on?
Yes. When we first decided to try our hand at recording we had already formed a group of 35 well-known actors including Edward Asner, Marsha Mason, the late Julie Harris, John Lithgow, JoBeth Williams, Hector Elizondo, and many others. Our original goal was to have a conventional theatre company - but one day Richard Dreyfuss, who was in the group, suggested we record a play. I contacted Ruth Seymour who was running KCRW at the time and suggested we record something under their auspices. She loved the idea and we decided to emulate The Abbey Theatre in Dublin which had just recorded ULYSSES. I had always loved Sinclair Lewis' BABBITT, and we decided it would be perfect for our first stab at recording. Ed Asner played Babbitt and all 35 members of the group played all the other parts and did the narration. It took 18 months from start to finish, including editing. Ruth premiered it on Thanksgiving Day in 1985 as a 14-hour special. It was an immediate sensation. NPR picked it up and ran it nationally in three hour segments. The BBC heard about it and contacted us suggesting that they come to Los Angeles with two of their best directors and record Arthur Miller's THE CRUCIBLE and Eric Bentley's ARE YOU NOW OR HAVE YOU EVER BEEN at their expense. Both recordings were a great success and were broadcast in both the U.S. and in Great Britain. We have since done over 30 co-productions with the BBC over the years. KCRW continued to air our recordings whenever we produced something. Around 1990, KPCC suggested that we do a regular weekly show which they've broadcast for about 10 or 12 years. We then began to seek out other stations, recording plays in Chicago, Washington and Boston during the '90s, and we made about 30 plays a year during that time. Now, with streaming and podcasting, we are heard worldwide, as well as nationally. Our show is also on the Radio Beijing Network in China every day and has a listening audience of about 1,000,000 listeners weekly.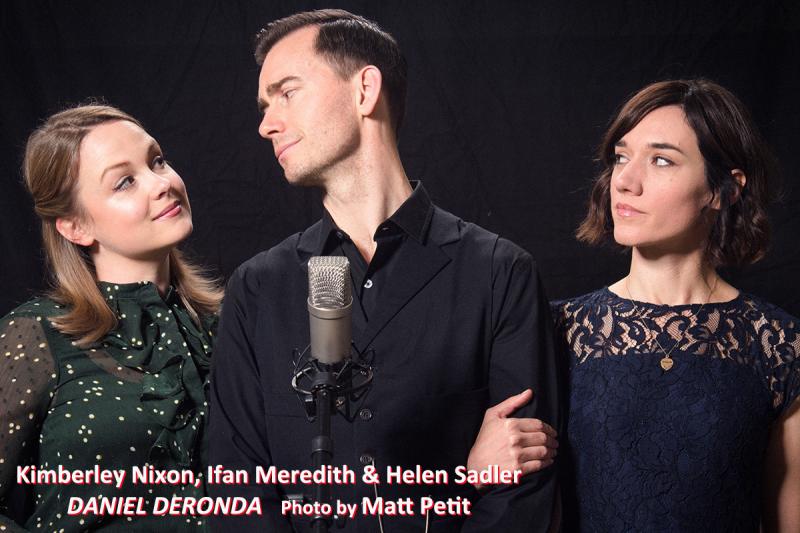 Is there even such a thing as a 'break even point' in producing a LATW show?
Hmmm...? I suppose it depends on sales. Eventually, we probably recoup some of the costs on the best sellers. But producing plays is about ten times the cost of producing a single narrator audiobook. So it is a labor of love and best suited to a non-profit organization. The average number of actors in most of our plays is seven or eight. But there are shows with 10 to 15 actors.
Since an LATW production's audience responses are recorded along with the actors on stage, any advice to future LATW audiences? (throat lozenges, stay home if you're coughing, etc.)
We love your laughter, your applause, even your groans. But cell phones, pagers, coughing and sneezing are definitely not on our list of desirable audience response.
Thank you again, Susan! I look forward to hearing your LITTLE FOXES and whomever follows them.
For tickets and show schedules for LITTLE FOXES and upcoming L.A. Theatre Works productions, log onto www.latw.org