BWW Interview: Playwright Martyna Majok BOUND to Distribute Her Truths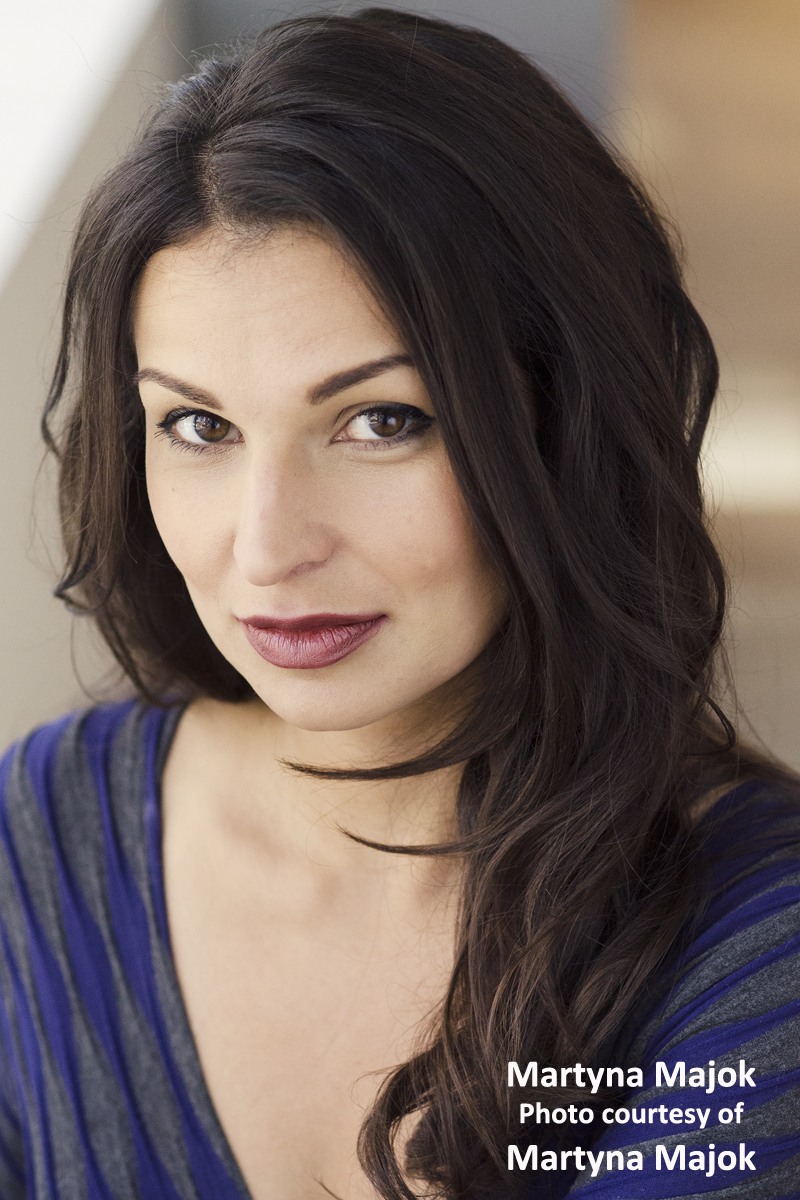 Martyna Majok wrote IRONBOUND to share the story of the everyday challenges and hurdles of a Polish immigrant surviving in America, basing this theatrical piece on her own mother's experiences. Already in previews, IRONBOUND officially opens February 7, 2018.
Martyna took some time out to answer my inquisitive questions in much depth.
Thank you for taking your time out for this interview, Martyna!
Thank you for talking with me!
Where did the embryonic sparks of your script IRONBOUND come from?
I asked myself, during a difficult year, if I never wrote another play again, what would I regret not having said? That became IRONBOUND. I was thinking about the capitalist mentality, as it related to how we treat people in relationships - and how we love in this country. I was thinking also about who "gets to" marry for love, and for whom choices based on love, versus survival, are actually a luxury or even a liability. I was thinking of some of my own choices - and the choices of my mother - that were made out of necessity for survival. I decided to craft this play to be as produce-able as possible - I had economy on my mind, after all - because I assumed no theatre would want to present a play about a poor Polish immigrant woman living in working-class Jersey. I would not compromise the story I wanted to tell, but I would try to make it as easy as possible for an organization to want to help me tell it. The play requires four actors and a bench or a bus stop sign - but really, everything except the actors is negotiable. This limitation was actually inspiring and strangely freeing - it made me write more leanly and make bolder choices. And I made sure to include humor.
Is the main character, Darja, a composite of women you personally know? Or a specific acquaintance?
IRONBOUND is based on my mother's experiences in America. She and I came to North Jersey from Poland when I was young, and we lived in the Newark area, surrounded by factories. Most of the folks living in my neighborhood were also recent immigrants from all over, also working in factories, or in construction, or cleaning houses. My mother cleaned houses and she worked in factories in Elizabeth and Jersey City. I was pulled to write IRONBOUND the way I did, with a working-class immigrant woman as an intelligent and capable, but flawed, core of a story, because centerstage wasn't afforded these types of characters in the stories I had access to growing up - in the latchkey-kid TV that I watched. They were a joke. Their English was a punch line. Or they were some magical janitor that came in for a scene to offer sage advice to the main, usually a comparatively upper-class American character, about how it's "best to live a simple life." I wanted to contribute a more complex portrait of a strong, working-class, immigrant woman.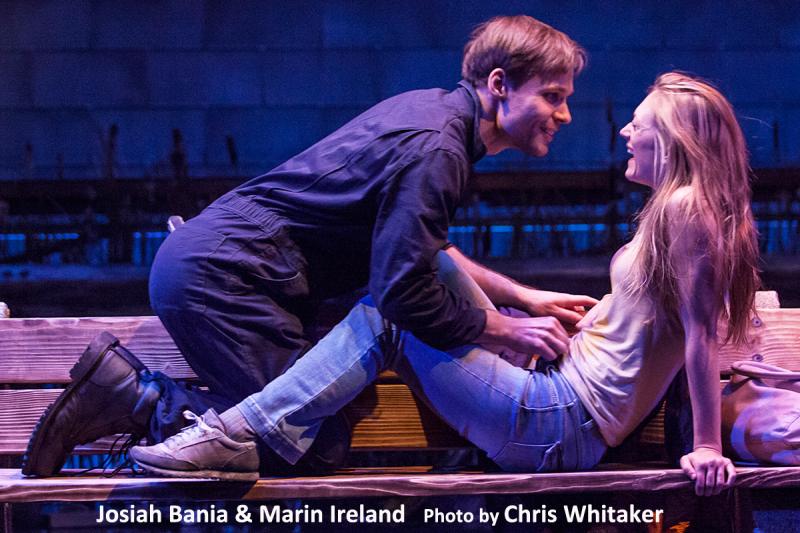 Had you made any major or minor changes to your script from its original 2015 world premiere as part of the Women's Voices Theater Festival to its New York premiere in 2016? Any additional tweaks then for this west coast premiere at the Geffen? Or are your words now pretty much set in stone?
The first workshop production was in the summer of 2014 at Steppenwolf Theatre Company as part of its First Look Repertory of New Work. I made changes between then and the 2015 world premiere at Round House as part of the Women's Voices Theater Festival and the NYC premiere at Rattlestick/WP Theatre. Though they were less changes than expansions - digging more deeply into the lives of these characters. Since the NYC production, IRONBOUND has been produced a few times around the country and abroad and sometimes directors will reach out with questions, but for the most part, the play has remained the play, as published. I came out for the first week of rehearsals at The Geffen Playhouse open to rewrites, but ended up not changing anything. A lot of that first week was sharing the stories and experiences that inspired the play.
What audience reaction to your past productions of IRONBOUND has surprised you the most?
Sort of a spoiler but, in the end of the play, Darja decides not to follow her first husband from Jersey to Chicago. She's already followed him from Poland to Jersey. And both trips, though partially for better economic opportunities, were also for the pursuit of his dreams. At the moment she makes the decision, she has a job in Jersey and is pregnant with her son. She wants to stay where she is. I'm always amazed whenever audiences ask why she doesn't go with her first husband. Not because it's a crazy question to ask, but because they rarely ask why he did not stay where she wanted to.
In early readings, audiences would ask me what Darja's dream is. I'd say security. Survival. And I still think that's true. But there's more. I think Darja makes a choice in that early scene with Maks to commit her life fully to something that belongs to her, to something that can't be taken away from her. And she's gonna work to the bone to ensure its success, its safety, and its happiness. Toward the end of the play, Darja tells Tommy that there can only be one mother for her son-that she occupies a single important position in his life-and that he can't throw that away. But her son has sort of been doing just that for most of her life, as have many of the other men. The choices she's made for her son have actually ended up hurting her. I've seen my mother go through similar things. Choosing practical security over intangible things like love and pride. It's a trade I've watched her quietly make. In my lowest moments, so have I. It usually ended badly for both of us. It's this paradox that in trying to prevent her family's suffering by being with these men, it ended up hurting us more. I wonder sometimes about what my life might have been like had I never left Poland. I wonder about who this other version of myself would've been had I stayed. I hope it'll turn out to be worth it - that I make something of value, something even a fraction worth the sacrifices of my family and the time lost.
How cool to be having IRONBOUND being produced just this year besides at the Geffen; but also in Ithaca, Sacramento, London, and Melbourne, Australia. Which productions do you plan to check out?
There's a production that's happening next year at the National Theatre of Warsaw that I'll go out to see. It'll be my first Polish production! And I'll get to see my family in Poland, and my family will finally get to see my work. I'll also be involved in the London production.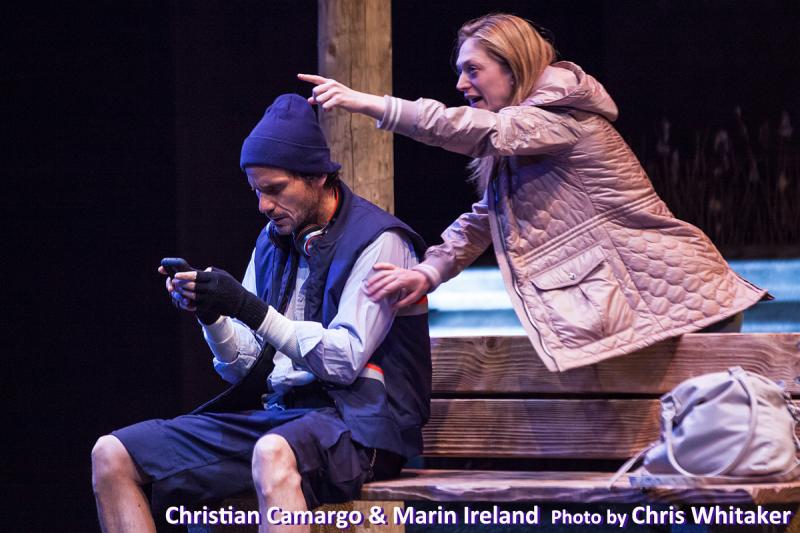 What inspired you to pursue a career in writing?
I wanted to share the stories of the people I grew up with, of my family, my mother, my neighborhoods. I found that playwriting lets me occupy the minds and experiences of many different people - sometimes people whose actions and decisions I don't completely understand in life. I think I write about what I know to try to understand the things I don't.
Who were your writing idols in your early beginnings?
Jhumpa Lahiri and Junot Diaz made me feel seen as a first-generation immigrant. Their fiction was, and continues to be, incredibly inspiring and galvanizing. Fiction writers Raymond Carver, Andre Dubus, and Dorothy Allison and playwrights Danny Hoch, Sarah Kane, Caryl Churchill, and Jez Butterworth are inspirations. Conor McPherson is my most beloved playwright. I probably re-read THE WEIR every month or so.
How would you compare and contrast the Los Angeles theatre community with your hometown Chicago's theatrical kinship, as well as, some of the other theatrical neighborhoods you've worked in?
I grew up in Jersey - at the end of the PATH line, so very close to "The City," as we called New York - and Chicago is sort of my "adult" - hometown where I lived during college and the few years after. It's where I decided to become a playwright. Then I went to New Haven for grad school and I've been living in New York now for about five years. It's hard to compare the L.A. theatre scene because I've not spent much time out there yet. But, from this limited time, I can say that I love the Geffen, the weather and the produce.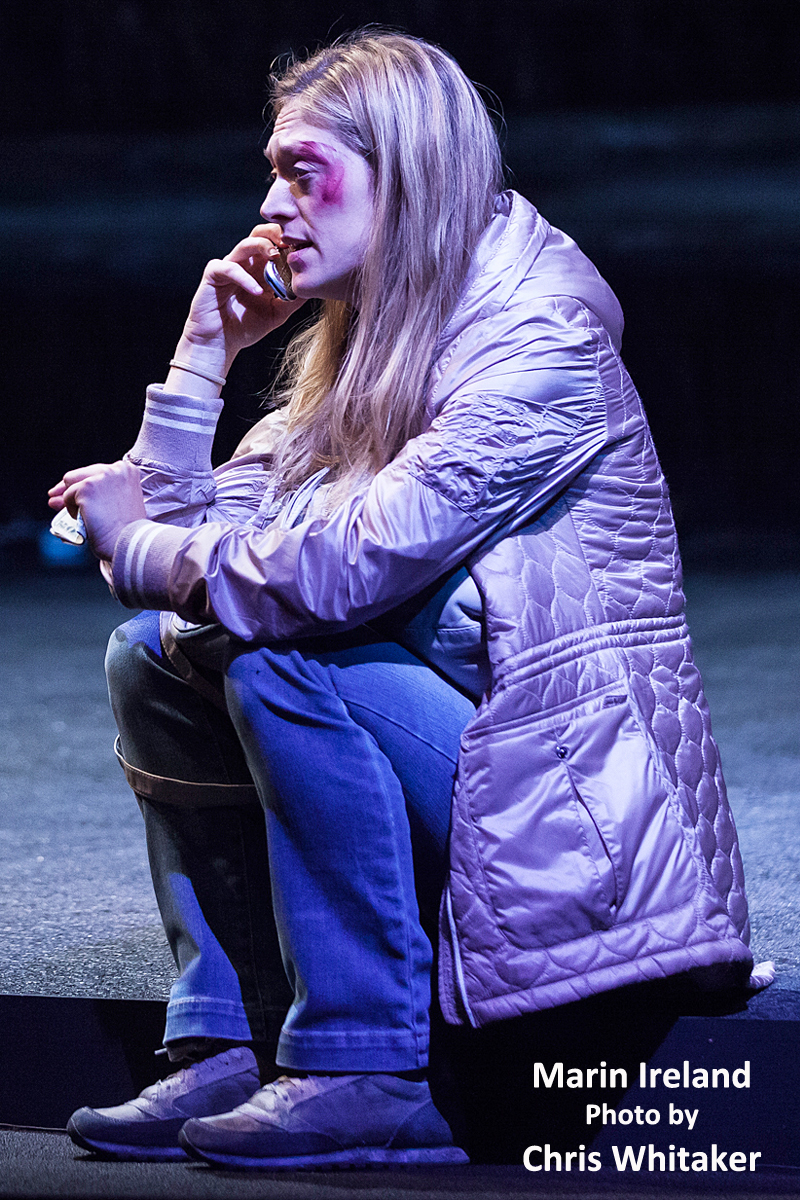 You had a commission with the Geffen. Would you elaborate on that?
I still have the commission - I haven't finished the play yet - and I'm very excited for the possibility of hopefully coming back to work on another project with the Geffen in the future. They've been wonderful.
If you were hypothetically sitting in a theatre audience with your eyes closed, could you tell which city you were in just by the audience's reactions and responses to your work?
It's always a wonderful moment when someone feels spoken to in the theatre. And when they, then speak back. I love when someone catches a reference or a joke or subversion and then talks back at the play. I don't know that I could tell which city - or which theatre - I was in based on audience reactions but hopefully I've made something that many different people will feel connected to, on some level.
What message or feeling would you like the Geffen audiences to leave with after viewing IRONBOUND?
For those who have also grown up with these characters, or who are these characters, I hope they will feel seen. I hope they'll feel that their stories and their lives are valued. And for those that might not otherwise meet these characters outside of a theater - or that might not talk to them - I hope they feel connected to another person, another world. Perhaps they even find themselves in a story that, at first glance, might seem very different from theirs. I hope some kind of bridge forms. That they look at their cab drivers or cleaning ladies, at the other people on the subway or waiting for the bus, a little differently, with a little more complexity and a wider understanding.
Thank you again, Martyna! I look forward to seeing your homage to your mother and other underappreciated working women.
For IRONBOUND ticket availability and performance schedule through March 4, 2018, log onto www.geffenplayhouse.org