BWW Interview: Mark Lonow Expertly Improvs on All Matters Laughing & SCREWING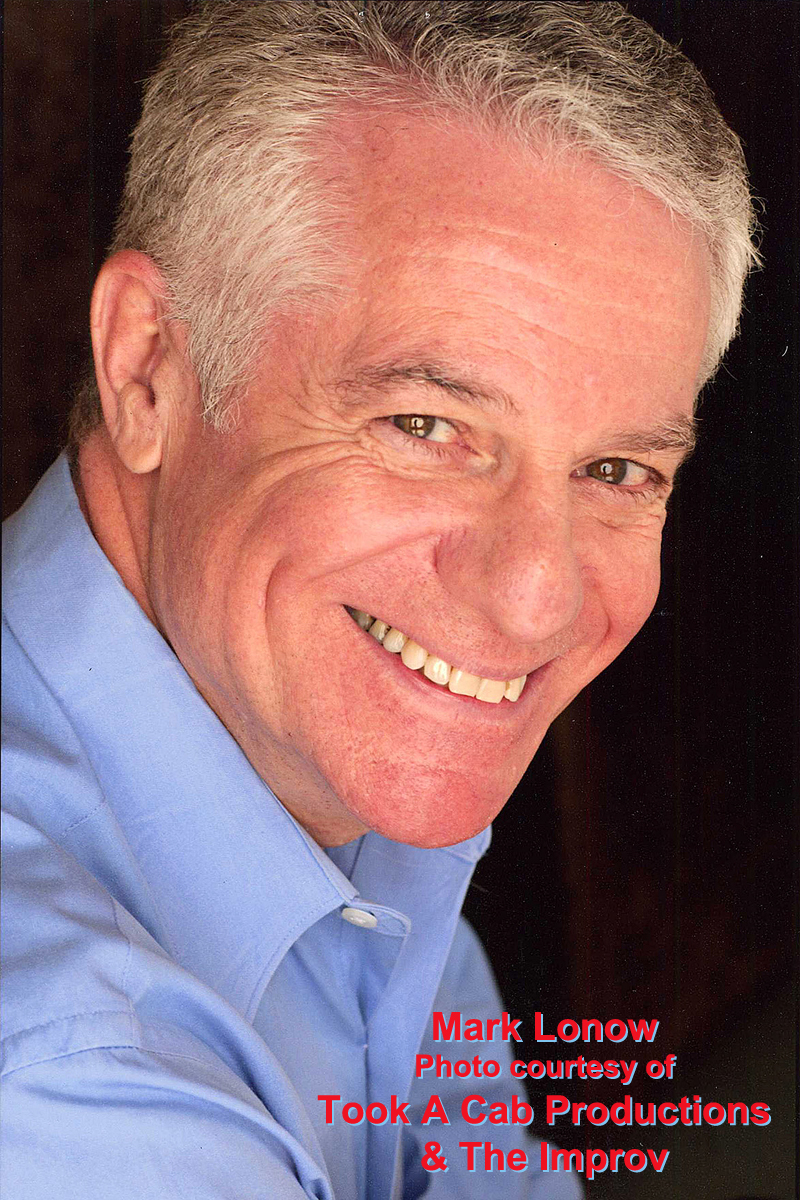 A man who surely knows a thing or two about comedy, Mark Lonow, the co-owner of the legendary Improv chain, will world premiere his latest play (co-written with his wife Jo Anne Astrow) JEWS, CHRISTIANS AND SCREWING STALIN at the Matrix Theatre beginning August 16, 2018. Taking his childhood dramas and traumas, Mark repurposes his familial distress to make you cry, not from its heavy seriousness, but from all the laughing so hard.
Thank you for taking the time for this interview, Mark!
So, how does one turn a true harrowing story of your familial elders from a heavy drama, as you originally intended, into your show's present comedic state?
Interesting question. I don't know how others do it, but for me, I had a saving grace: my co-writer and wife Jo Anne Astrow. She always, and I mean always (in caps and underlined) sees the positive in everything. That, and the fact we both followed the Mel Brooks tenet, "Think Yiddish, write English."
Have you worked with any of the JEWS, CHRISTIANS AND SCREWING STALIN cast before?
No. But John Pleshette worked with my step-daughter on the TV series Knots Landing, and I knew him back in the day when we were both working Off-Broadway in New York.
With all of your comedic connections, did you just get on the phone and say, "Wanna be in my show?"
Only in the case of Cathy Ladman. Knowing she had some of the qualities I wanted, I didn't know if she had enough of them. I also didn't know, with her being a stand-up, whether she could grasp the concept of a continuing inner life. So, I did ask her to audition, which she gracefully agreed to. From there, it was a quick decision for both me and Jo Anne. Cathy could do it and do it brilliantly.
Was laughter/laughing always a good response/defense growing up?
That question is almost a joke. Except for occasional explosive anger, it was the only response/defense I had.
What was the first laugh you can remember in the Lonow household?
Maybe because of the tension in the house, and anger we all lived with, we laughed a lot. But the first actually funny occurrence was a practical joke. One day my grandfather went to Sheepshead Bay and came home carrying a burlap sack over his shoulder. He called me and Bubby into the kitchen and emptied its contents, a 20-pound ling cod, still alive, on the floor. My Bubby went nuts. "Are you mashugah? What did you bring that home for? I'm not killing it. I'm not cooking it. I'm not eating it." "Who's asking you to do that?" My grandfather answered. "I brought it home for Moishe as a pet." He then turned to me. "Moishe, this is a salt water fish. It needs salt water to live. Go get the kosher salt. Fill the bath tub with cold water and pour the whole box of salt into the tub. I'll put the fish in the tub and we'll ask the fish store what to feed it."
And that is where the ling cod lived for about four days. My grandmother wouldn't touch it and my grandfather would feed it bread every day until it died. In the end, he was the one who had to throw it out. But I laughed at the fact we had a 20-pound fish living in our bathtub every time I walked into the house. My grandfather Zayda was a practical joker and taught me a lot about comedy.
What was the first professional show you saw that made you laugh?
It wasn't a legit show. It was Martin and Lewis. One of the tenants took me to see them, I think at the Brooklyn Paramount in the early 1950s.
Wow! You must view laughter as a potent force as you became co-owner of the renown Improv in 1979. How would you describe the changes in the comedy realm in today's climate from back in 1979? A lot less censorship now, wouldn't you say?
I agree that the most potent change has been in the area of censorship. In 1979, barriers were beginning to fade; but nowhere near as much as they have today. And today, comedy is much more hard hitting, hard edged. I don't mean only sexually, but politically, and in pretty much every other area. Although I'm happy to have been part of the Lenny Bruce generation. In fact, I saw one of his last performances.
Wow, again! What popular topics did comics joke about back then?
It's not that comics deal with different topics; they're the same - politics, sex, relationships, family. Today however, they come at them from a different angle, harder, a bit more confrontational. And happily, there are more women doing it.
What subjects would you deem still off-limits today?
Nothing. There is nothing today that can't be joked about. If you get the laugh, the topic is acceptable. However, if you go for offensive, you need to be careful. Ask Kathy Griffin. Although she's starting to go out on tour and is beginning to resurrect herself. Many people think she went over a line and paid a heavy price. I am not one of the people who thought that way.
Can you name some of the budding newbies that took The Improv mic when you first ran The Improv that you destined would leave their mark?
That's very hard to do, there are so many. There was a point in time, around the mid-80s when almost every comic working in the United States had started at, or played the club at the beginning of, or near the beginning of their career.
Do you see comedy as still an effective mode of communicating a message or a lesson, versus text book recitations?
Comedy is still one of the most effective ways of getting an idea across, because if you make someone laugh, the idea has something to anchor itself to. And when you're talking about comedy, text book recitation can't hold a candle to a spoken word performance. That's when both the intellectual and emotional come into play. And if the performer has likeability, home run.
You've been successful in many aspects of the entertainment industries. What adaptations to your producing responsibilities did you have to make from producing a television show (Black on Broadway starring Lewis Black) to an Off-Broadway show (CRUEL INTENTIONS: THE MUSICAL)?
Putting a show together, whether TV or live, is mostly the same. You need the idea. You need the talent, both in front of the camera or on the stage. You need the venue. It's when you get to the output that things start to get different. For a TV show, you need the venue to do the taping, which usually takes place once, and gets put in the can. It does get edited and manipulated a bit when necessary, but from there your product is turned over to the network and they are in control of distribution. When you're live, the venue is your home. You're there for the run. There's no editing. There's no manipulating or fixing what happens on stage. So you need to make sure the performers feel comfortable, on an ongoing basis, so they can perform at the top of their game every show. You're in charge of PR, so tickets get sold.
Which hat do you prefer to wear more often: producer's, director's, actor's, writer's, Improv owner's?
At the top of the list is director, followed close behind by actor and writer. Producer and Improv owner needs business skills, which I have, but they're not as much fun to exercise as the more fantasy-oriented creative work.
How would you like the Matrix Theatre audience to leave after JEWS, CHRISTIANS AND SCREWING STALIN's curtain call, besides with hurting stomachs from all their laughing?
I'll take hurting stomachs from laughter, but add to that flapping mouths that talk to tons of people about how much they liked the show.
Thank you again, Mark! I look forward to visiting your comedic family!
For ticket availability and show schedule through Sept. 23, 2018; log onto