Date of Birth: October 13, 1925
Date of Death: August 03, 1966 (40)
Birth Place: Mineola, NY, USA
Latest News on Lenny Bruce
Lenny Bruce News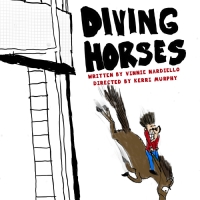 World Premiere of DIVING HORSES to Have Limited Engagement at Theatre 68 This Month
by Chloe Rabinowitz - Oct 19, 2022
Theatre 68 is presenting the World Premiere of Diving Horses, an original full-length play written by Vinnie Nardiello. Produced by Artistic Director Ronnie Marmo, directed by Kerri Murphy and co-directed by Mark Riccadonna, October 27-29 at John Desotelle Studio Nubox Theatre.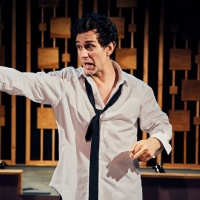 Pittsburgh Premiere of Ronnie Marmo In I'M NOT A COMEDIAN... I'M LENNY BRUCE Runs October 21-22
by A.A. Cristi - Sep 12, 2022
Critically-acclaimed actor Ronnie Marmo, with the blessings of Kitty Bruce (daughter of the late Lenny Bruce), along with the Lenny Bruce Foundation, present "I'M NOT A COMEDIAN… I'M LENNY BRUCE."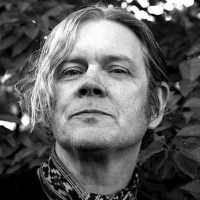 Chris Connelly Shares 'Eulogy to Lenny Bruce' From Upcoming Album
by Michael Major - Sep 12, 2022
Chris Connelly will be releasing a long-player paying tribute to the iconic Nico. Originally planned as 10 tracks featuring Connelly's versions of her songs, once recorded, he decided to write a parallel album of his own compositions, spanning the life of one of the most unique, tragic and misunderstood female artists in the history of music.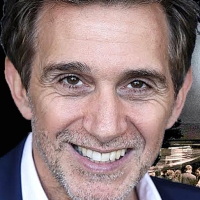 Interview: I'M More Than A COMEDIAN… I'M Ronnie Marmo
by Gil Kaan - Sep 10, 2022
Like the proverbial phoenix, Theatre 68 has risen from its pandemic ashes to reclaim their Lankershim theatre space, now re-christened Theatre 68 Arts Complex. Inaugurating this newly re-modelled theatre, will be the reprise of Ronnie Marmo's very successful I'm Not A Comedian… I'm Lenny Bruce opening September 17, 2022. I got the chance to throw out a few queries to Ronnie, the always multitasking producer/actor/director/producer.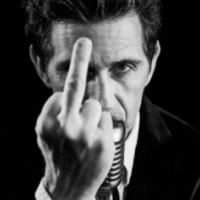 Limited Engagement Of I'M NOT A COMEDIAN... I'M LENNY BRUCE Announced At Theatre 68
by A.A. Cristi - Aug 31, 2022
Theatre 68 has announced a special limited return of "I'M NOT A COMEDIAN...I'M LENNY BRUCE"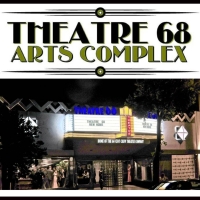 Theatre 68 Arts Complex Returns to North Hollywood, CA
by A.A. Cristi - Aug 23, 2022
Ronnie Marmo (Theatre 68) and Racquel Lehrman (Theatre Planners), two powerhouses in LA Theatre, have partnered to bring you a new and improved state-of-the-art theatrical complex!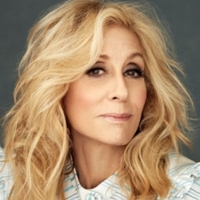 Judith Light, Luke Kirby & More Join the Cast of the Disney+ OUT OF MY MIND Original Movie
by Michael Major - Jul 18, 2022
Disney+ announced that acclaimed actress Rosemarie DeWitt ("The Staircase"), and Emmy® Award-winning actors Luke Kirby ("The Marvelous Mrs. Maisel") and Judith Light ("American Crime Story") have been added to the cast of "Out of My Mind," a Disney+ Original movie adaptation of Sharon Draper's award-winning novel of the same name.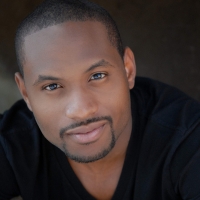 Wayne Bennett Joins the Cast of AUDREY: The New Musical Off-Broadway
by Stephi Wild - Jun 15, 2022
Green Light Group Productions has announced that Helen Hayes Award Winner Wayne Bennett will join the cast of the July 2022 Off-Broadway premiere of the Audrey Hepburn biomusical Audrey: The New Musical, directed and choreographed by Kelli-Ann Paterwic.
New Audrey Hepburn Musical AUDREY to Premiere Off-Broadway
by Chloe Rabinowitz - Jun 9, 2022
A new musical about Audrey Hepburn, Audrey: The New Musical will have its Off-Broadway premiere at The Players Theatre this summer. Find out who is in the cast, how to get tickets and more.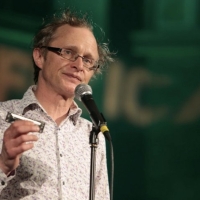 Simon Munnery: TRIALS AND TRIBULATIONS Comes to Edinburgh Fringe in August
by Stephi Wild - May 24, 2022
Simon Munnery: Trials and Tribulations comes to The Stand, Edinburgh this August! Performances run August 4-28 (not 15) at 3.15pm.
Lenny Bruce Videos
VIDEO: Sneak Peek - PLAYWRIGHT: FROM PAGE TO STAGE on PBS
by Caryn Robbins - Nov 12, 2013
A rare and intimate glimpse into the dynamic process of creating and launching new plays, Playwright: From Page to Stage follows two outstanding young playwrights through the writing, development, staging, rehearsal, and public performance of their plays.
STAGE TUBE: NEA Chairman Rocco Landesman Talks Future Goals
by Eddie Varley - Aug 26, 2009
The U.S. Senate issued a unanimous consent confirmation of Rocco Landesman as the next Chairman of the National Endowment for the Arts. In this official NEA video, new chief Landesman discusses what is ahead for the organization.