BWW Interview: Jason Graae and Company Bring JERRY HERMAN LEGACY CONCERT to Segerstrom Center
Broadway vet and musical comedy genius Jason Graae will be one of several incredible performers that will be presenting Jerry Herman: THE BROADWAY LEGACY CONCERT at Orange County's Segerstrom Center for the Arts in Costa Mesa from January 19 - 21, 2017. For three performances at the Center's Samueli Theater---the campus' intimate cabaret space---Graae and five other artists will be taking the stage to pay tribute to Jerry Herman's musical legacy, highlighted by musical numbers from his many classic shows that include MAME, MACK AND MABEL, HELLO, DOLLY!, and LA CAGE AUX FOLLES.
Graae will be joined by Karen Morrow, Debbie Gravitte, Scott Coulter, John Boswell, and Ron Raines. In addition, each concert evening will feature two new local students who will share the stage during these performances as part of The ASCAP Foundation Jerry Herman Broadway Legacy Prize, with the goal of introducing classic musicals to a new generation of theater lovers and performers. This concert is produced by the ASCAP Foundation and Spot-On Entertainment.
Noted as one of musical theater's funniest performers, The New York Times recently said of Graae: "Nowadays, probably no other performer could infuse (that song) with the manic mischief that Jason Graae, a frisky clown with a real tenor, pumped into it..." Graae's Broadway credits include A GRAND NIGHT FOR SINGING, FALSETTOS, STARDUST, SNOOPY!, and DO BLACK PATENT LEATHER SHOWS REALLY REFLECT UP? Off-Broadway, Graae starred in FOREVER PLAID, OLYMPUS ON MY MIND, ALL IN THE TIMING, and many more. He earned a Drama Desk nomination for Best Actor in a Musical for HELLO MUDDAH HELLO FADDUH.
----
BWW: Hello Jason! Can you tell our readers a bit more about your upcoming concert celebrating musical theater icon Jerry Herman at Orange County's Segerstrom Center later this month?
Jason Graae: It's the Jerry Herman LEGACY CONCERT we have been performing with symphony orchestras around the country, but this time we'll be doing it without the orchestra. Though John Boswell is our musical director/pianist and he IS an orchestra.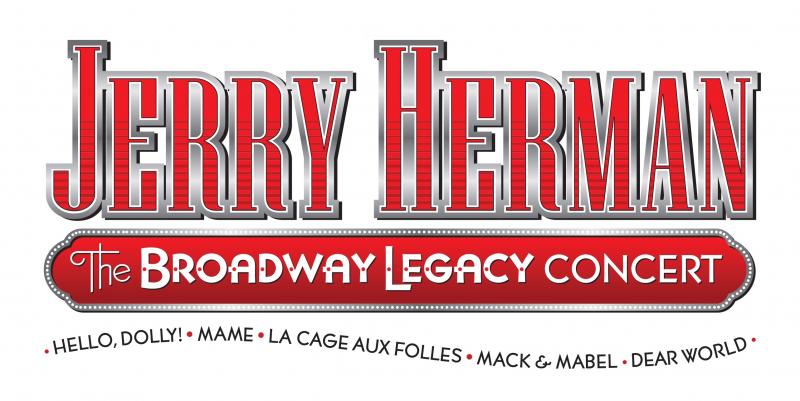 The concert features not only yourself but some pretty powerhouse voices that include Ron Raines, Debbie Gravitte, and Karen Morrow. How is it singing/rehearsing with them?
It's exhausting carrying these people through though the show, but someone's got to do it! They are all so incredible and I have talent crushes on each and everyone of them! Also, Scott Coulter, who has one of the most beautiful tenor voices I've ever heard.
What are some of the songs we'll get to hear at the concert? Are there particular favorites from the set list that you just absolutely love performing for a live audience?
I'm doing "You I Like" from THE GRAND TOUR, which I got to do here at The Colony Theatre in Burbank. I also get to sing "I Am What I Am," which has become an anthem for the ages. Every song in the show is a gem. You'll hear the hits, "Hello, Dolly!," "Mame," "If He Walked into My Life," "I Won't Send Roses," "It Only Takes a Moment," and also lesser-known songs like "Where in the World is My Prince" from Jerry's un-produced show MISS SPECTACULAR, "Kiss Her Now" from DEAR WORLD and songs from MACK AND MABEL.
Jerry Herman's music, of course, are classics of musical theater. Why do you think his music stands the test of time, even today in the era of WICKED and HAMILTON?
A great song is a great song, and it seems that Jerry is incapable of writing a bad one! His songs are so intertwined with the characters who sing them, as well as working so beautifully as "stand alone" songs. HAMILTON and WICKED are both spectacular shows with a forward-thinking sensibility, yet they are both grounded in basic musical theatre roots. Which is why I love them both.
Are you excited for the new HELLO, DOLLY! Broadway Revival starring Bette Midler?
Oh god, yes. Perfect casting! Can't wait to see it! I wish there was something I could play. I'm too old for Minnie Fay now.
Ha ha! Now it goes without saying that you certainly have a knack for musical comedy. Did you know growing up that your future involved making people laugh, let alone doing it through musicals?
I guess so. I was an oboist first, and I would do shows on the side. I was always principal oboist in every orchestra and band I played in, and it all came pretty easily. The rejection I got in the theatre was absolutely intoxicating so I opted for that.
Good call! So which artists were highly influential for you during your formative years?
Victor Borge, Carol Burnett, Gene Kelly, Joel Grey.
Certain composers, many in the genre of musical theater, often have songbooks that lend themselves well to cabaret concerts. Are there any other composers (past or present) in your bucket list whose musical catalogues you would still like to perhaps someday honor with a dedicated show?
I've done so many tribute concerts---Cy Coleman, Charles Strouse, Stephen Schwartz, Rodgers and Hart and Hammerstein, Larry Grossman, Cole Porter, Bernstein, Kern. Nowadays, I love Jason Robert Brown, [Michael] Kooman and [Christopher] Dimond, [Benj] Pasek and [Justin] Paul, Larry Grossman and Kellen Blair---it's rich out there!
What can you say has been your favorite role to date? And what role in another musical would you say is something you're ready to take on now at this point?
I always think my last role is the best part I'll ever get to play. I have a lot of them! I just got back from San Francisco where I got to play Scrooge in a new musical SCROOGE IN LOVE by Larry Grossman, Kellen Blair and Duane Poole---it's the sequel to A Christmas Carol. It's fabulous! I loved playing Jacobowsky in Jerry Herman's THE GRAND TOUR, Mendel in FALSETTOS on Broadway, and the seven Sid Caesar roles in LITTLE ME---what a kick in the pants!
What are your hopes for the next generation of young theater actors and singers hoping for similar success on the stage? Any sage advice for our young readers?
Put down the phones in the rehearsal room---they should be taboo. It's a sacred place where the play and relationships are formed. Everyone is obsessed with how many likes their Instagram picture gets and I worry that kids are missing out on so much, including the creative process. The level of talent out there is huge! I'm blown away by the voices! I just want everybody to keep up their curiosity of the world around them. As actors, that's our main M.O.
With just a few days into 2017 so far, what, as an artist, are your personal hopes for this new year, especially in light of the current mood of the nation?
I love doing what I do. I love working with the people I get to work with. I love making a living in the arts.
I plan on doing a LOT of meditating for the next four years and try to mind my manners, but speak up when necessary. I will continue to give to organizations like Human Rights Campaign, Planned Parenthood, and KUSC---our classical radio network---which is oh so good for the soul!
And, lastly, can you think of a single word that perfectly describes how you typically feel right before the curtain goes up at any given performance?
Focused.
Follow Contributing Editor Michael L. Quintos on Twitter: @cre8iveMLQ
Photo courtesy of Segerstrom Center for the Arts.
-----
Segerstrom Center for the Arts' presentation of Jerry Herman: THE BROADWAY LEGACY CONCERT will play January 19 - 21, 2017 at Samueli Theater. Tickets available online at SCFTA.org, by calling (714) 556-2787 and in person at the Box Office at 600 Town Center Drive in Costa Mesa. For more information, visit SCFTA.org.
A So. Cal. Contributing Editor since 2009, Michael Lawrence Quintos is a talented, mild-mannered Designer by day. But as night falls, he regularly performs on (read more...)