Photo Flash: Inside Opening Night of SPRING AWAKENING at The Argyle Theatre
Long Island's newest theatrical venue The Argyle Theatre (Mark and Dylan Perlman, Managing Partners; Evan Pappas, Artistic Director) presents the Tony Award-winning musical Spring Awakening, based on the play by Frank Wedekind, with book and lyrics by Steven Sater, music and orchestrations by Duncan Sheik, string orchestrations by Simon Hale, and vocal arrangements by AnnMarie Milazzo. Performances began January 17, 2019 for a limited engagement through Sunday, February 24, 2019 at The Argyle Theatre (34 West Main Street, Babylon, Long Island). Opening Night was Saturday evening, January 19, 2019.
Under the direction of Matthew Earnest with choreography by Sara Brians and music direction by Jonathan W. Brenner, the 15-member cast features David Thomas Cronin as Moritz, Corrie Farbstein as Wendla, Alex Joseph Grayson as Melchior, with Monica Bell as The Adult Woman, Tyler Belo as Otto, John Anker Bow as The Adult Man, Angel Harrison as Thea, Yamuna Meleth as Anna, Pat Moran as Hanschen, Emily Nash as Ilse, Townsend J. Pass as Ernst, Corey Ryan as Georg and Rose Van Dyne as Martha, Jamie Murray and Wes Williams.
Spring Awakening is the Tony Award-winning rock musical about the complicated journey from adolescence to adulthood during a time when adolescents weren't free to ask questions about their changing bodies and sexuality. Set in late-19th-century Germany, the familiar themes of teenage angst and sensuality resonate just as strongly with today's youth.
The main characters are Wendla, a beautiful teenager who explores the wonders of her changing body, timid Moritz, who is so upset by puberty that he can't concentrate in school, and fearless Melchior, who defends Moritz during a Latin class. One afternoon, Wendla and Melchior accidentally meet in the woods and are overcome by a strong physical attraction. Meanwhile, poor Moritz soon fails his studies. No one reaches out to help him, and he commits suicide. Life takes a difficult turn for Wendla and Melchior when they discover she is pregnant. The real struggle begins when they try to build a life together for their child.
When Spring Awakening premiered on Broadway in 2006, Entertainment Weekly praised it as "the most gorgeous Broadway score this decade." The rock musical went on to win eight Tony Awards in 2007 including Best Musical, Best Original Score, Best Direction of a Musical, Best Choreography, and Best Orchestrations, followed by a Grammy Award for Best Musical Show Album in 2008.
The creative team for Spring Awakening includes Set and Costume design by William Bezek, Lighting Design by John Salutz, Sound Design by Carlos Dias, Jr., and Props Manager Lily Ten Eyck. The Production Stage Manager is Ingrid Pierson. The Casting Director is Michael Cassara.
Tickets for Spring Awakening are priced from $45 - $79 and may be purchased online at www.argyletheatre.com or by calling (844) 631-5483.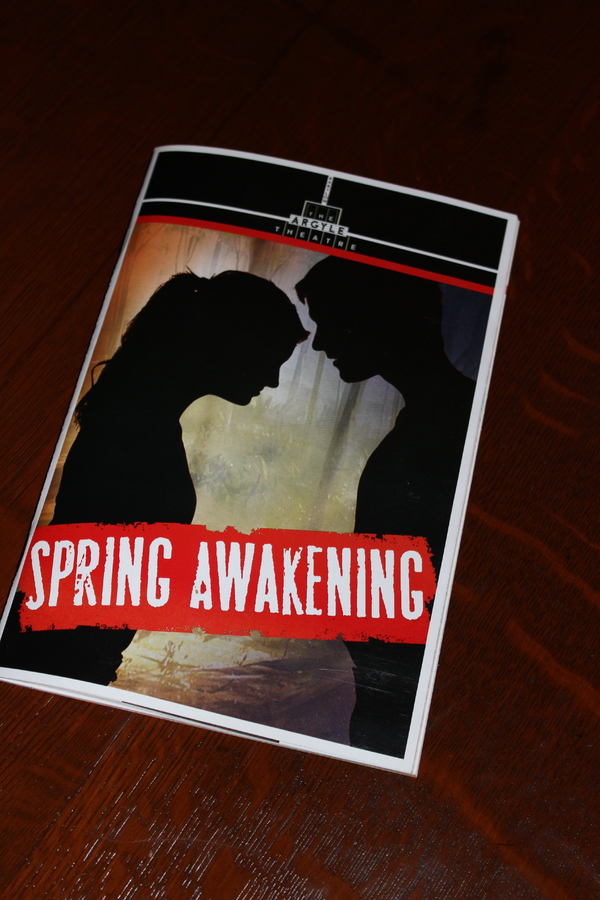 Spring Awakening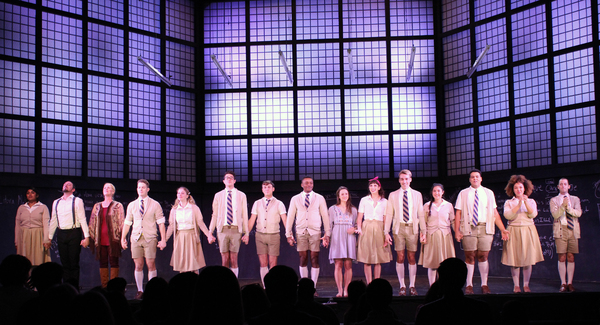 Curtain Call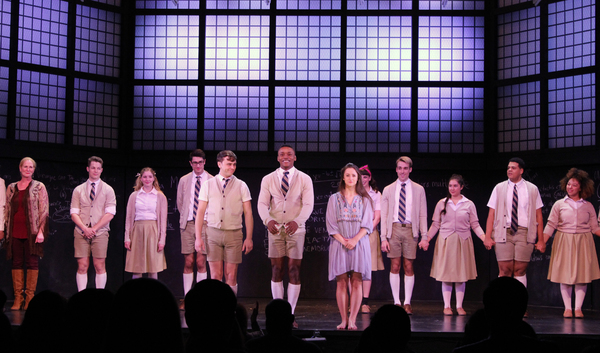 Curtain Call

Curtain Call

Curtain Call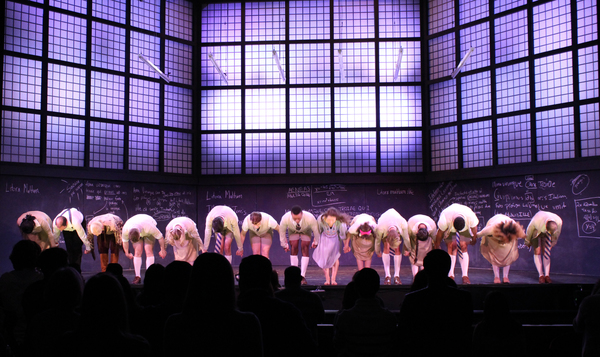 Curtain Call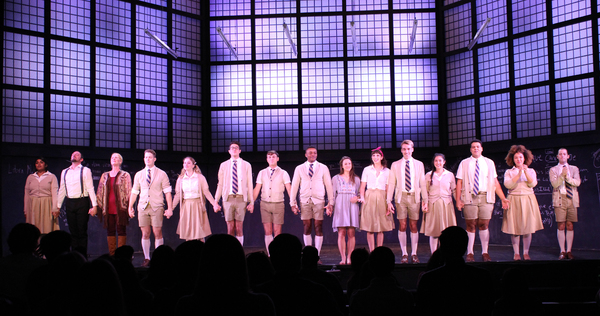 Curtain Call

Matthew Earnest (Director), Sara Brians (Choreographer), Jonathan Brenner (Music Director)

The Creative Team â€" Dylan Perlman (Executive Producer), William Bezek (Set & Costume Designer), Matthew Earnest (Director), Sara Brians (Choreographer), Evan Pappas (Artistic Director), Mark Perlman (Executive Director)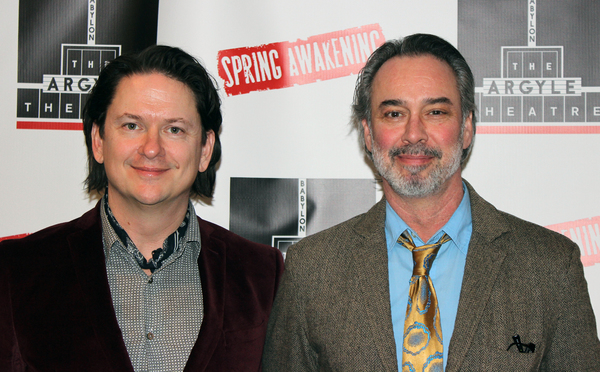 Matthew Earnest, William Bezek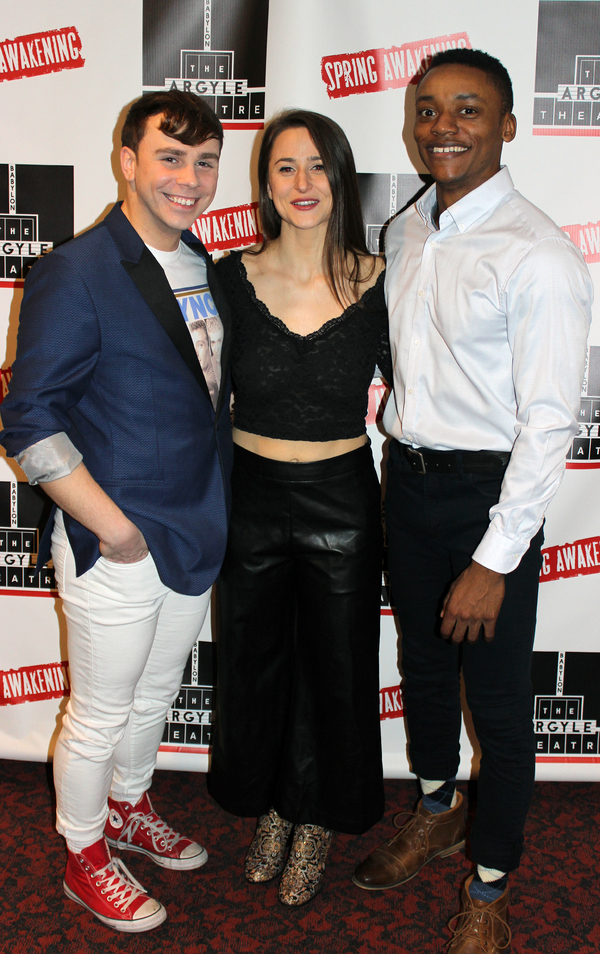 David Thomas Cronin, Corrie Farbstein, Alex Joseph Grayson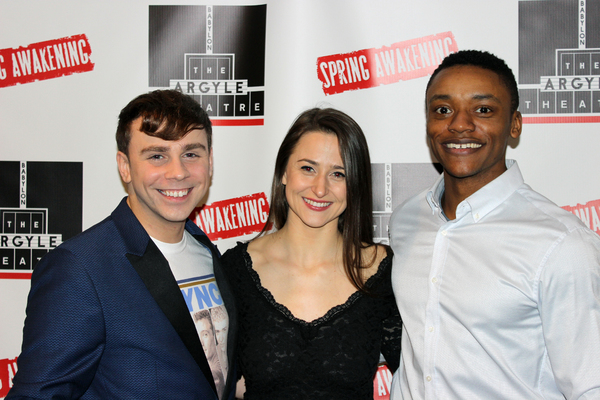 David Thomas Cronin, Corrie Farbstein, Alex Joseph Grayson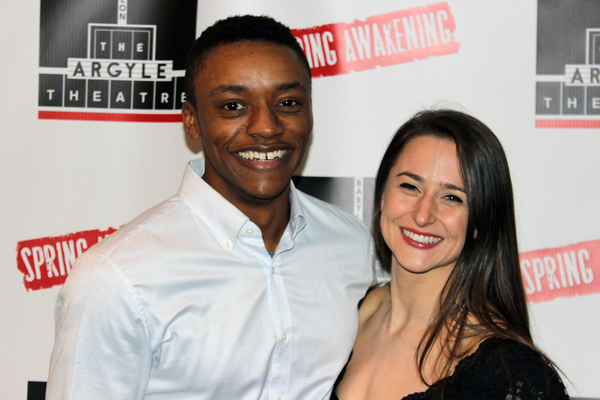 Alex Joseph Grayson, Corrie Farbstein

Monica Bell, Corrie Farbstein, Jamie Murray, Angel Harrison, Rose Van Dyne, Yamuna Meleth, Emily Nash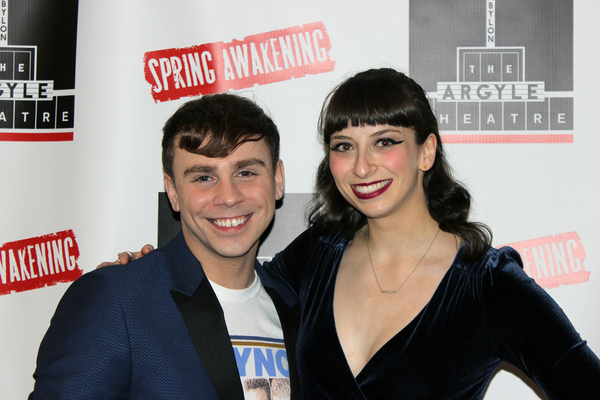 David Thomas Cronin, Emily Nash

John Anker Bow, Monica Bel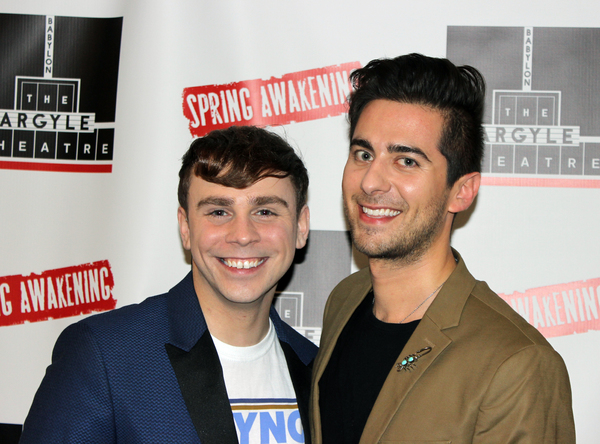 David Thomas Cronin, Jonathan Brenner

Cast