Photo Flash: CAMELOT Plays the John W. Engeman Theater!
The John W. Engeman Theater's CAMELOT previews began on Thursday, with the official opening tomorrow at 8:00 p.m., running through November 6. Winner of four Tony Awards, Camelot is based on "The Once and Future King" by T.H. White with Book and Lyrics by Alan Jay Lerner and Music by Frederick Loewe.
Experience Camelot's "one brief, shining moment" as Lerner and Loewe envisioned it in one of theater's wittiest, most literate musicals, filled with memorable tunes. Idealistic King Arthur longs to create a perfectly principled kingdom, but sees his dream undone by a tragic love triangle involving Queen Guenevere and his best friend Lancelot. The medieval monarch's vision - a place where "violence is not strength, and compassion is not weakness" - speaks to our time and for all time. This great romantic tragedy features enchanting musical numbers such as "I Wonder What the King Is Doing Tonight", "Camelot", "The Lusty Month of May", "If Ever I Would Leave You", and "Guenevere".
CAMELOT is produced by RICHARD T. DOLCE, the theater's Producing Artistic Director. CAMELOT features Original Costume Design by Bottari and Case coordinated by Megan Moore
Photo Credit: AnnMarie Snyder


Jarid Faubel; Jake Odmark; David Garry; Jim Stanek; Joseph Sark; MICHAEL ANDRAKO;Kim Carson; Michael J. BorgeS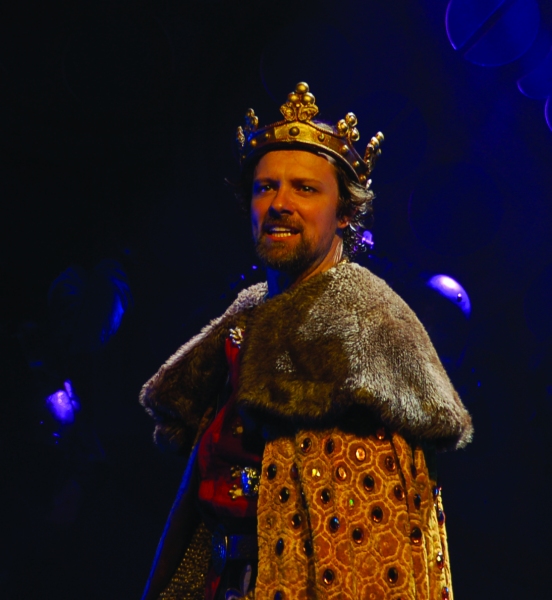 Jim Stanek

Kim Carson

Jim Stanek; Kim Carson; Jarid Faubel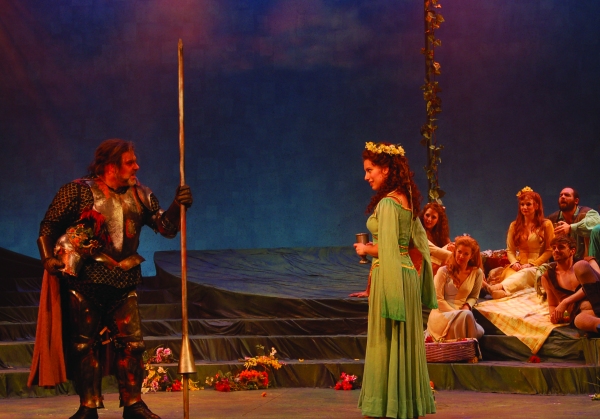 David Benoit; Kim Carson; Jackie Washam; Kara DeYoe, Chloe Sabin; David Garry; Jake Odmark

David Benoit; ROBERT COVELLO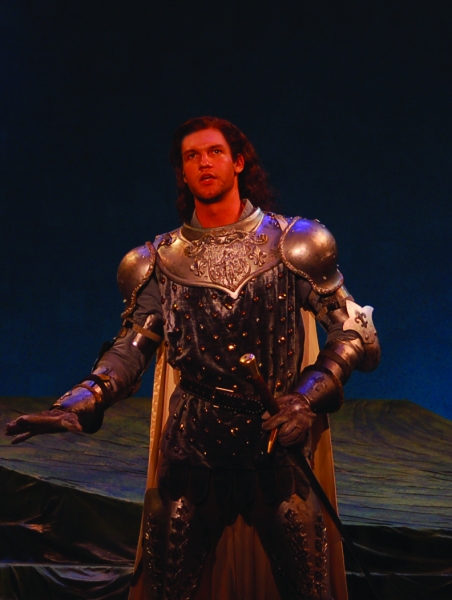 Jarid Faubel

Melissa Chaty, David Benoit; Kelly Marteney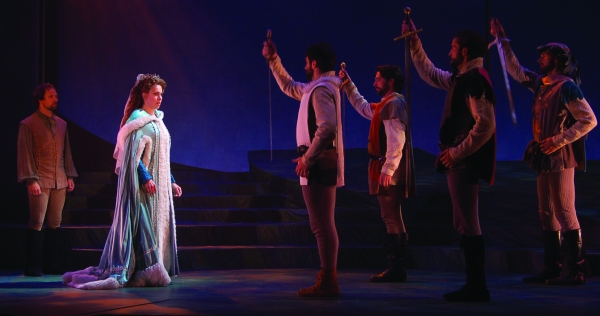 Jim Stanek; Kim Carson; Joseph Sark; Michael J. BorgeS; Kyle Hines

Kim Carson (Guenevere) and Jim Stanek (King Arthur)