BWW Review: RETURN TO THE PAST WITH SONGBOOK OF THE 40S AT QUALITY HILL PLAYHOUSE at Quality Hill Playhouse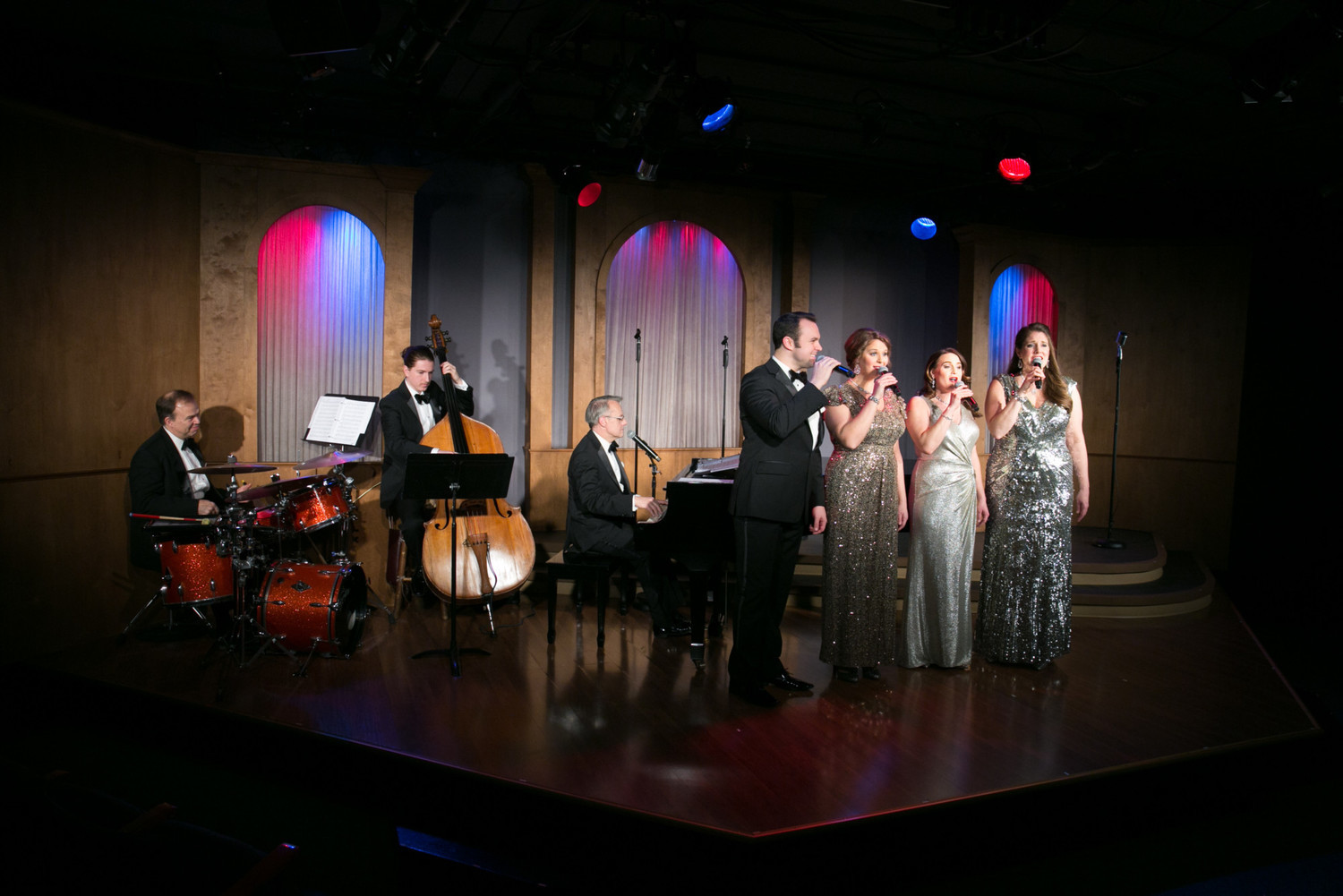 An uplifting, toe-tapping, amusing winter relief continues at Quality Hill Playhouse with SONGBOOK OF THE 40S, the second installment of their Broadway And All That Jazz 2018-2019 season. A nation engulfed with war took comfort in songs from Broadway musicals, to big bands, to just feel good songs. Poet Rod McKuen once said, "1939 was a terrible time for the world, but it was a glorious time for songs and fighter pilots."
J. Kent Barnhart, Producing Artistic Director, and Emcee has put together a selection of songs that are bound to bring a smile to your lips and put a song in your heart. Barnhart produces fabulous charisma with the audience while entertaining with historical and musical facts between sets. The Sunday, January 20th show was particularly humorous, as he made light of having to compete with the AFC Championship game.
SONGBOOK OF THE 40S stars Samantha Agron, Lauren Braton, Sarah LaBarr, Robert Erik Sobbe, and J. Kent Barnhart. Barnhart on the piano joins Ken Remmert on drums and Ben Trevort on bass accompanying the talented singers.
The first half of the program is titled Broadway, and you guessed it, is filled with songs from Broadway musicals of the '40s. All the performers join on the first two numbers "Another Op'nin', Another Show" from KISS ME, KATE and "There's No Business Like Show Business" from ANNIE GET YOUR GUN. The opening numbers set the mood for a very entertaining and exciting show.
Lauren Braton sings "Bewitched" while sitting on the end of Barnhart's piano. Braton
brings out the WOW factor in her rendition of the song from PAL JOEY. She has a strong enchanting and seductive voice that leaves the audience wanting more. Her second solo of the first act was "Why Can't You Behave?" from KISS ME, KATE
Agron is magnificent singing "The Saga Of Jenny" from LADY IN THE DARK (her expressions and actions are delightful) and "People Will Say We're In Love" from Oklahoma. Sobbe gives a strong performance singing "Come To Me, Bend To Me from BRIGADOON and "Almost Like Being In Love" also from BRIGADOON. LaBarr performs "Look To The Rainbow" from FINIAN'S RAINBOW with particular appear and zest.
The second act And All That Jazz opens with all the performs singing "Chattanooga Choo Choo". Their voices blend wonderfully throughout the program. Braton, Agron, and LaBarr perform a medley of songs from the Andrews Sister that is upbeat and enjoyable. Other songs from the second act include "Beat Me, Daddy, Eight To The Bar", "Boogie Woogie Bugle Boy Of Company B", and "Tuxedo Junction" among others.
If you are looking for an escape from the dull winter blues check-out, The SONGBOOK OF THE 40S, which continues at Quality Hill Playhouse through February 17. Tickets are available online at https://purchase.tickets.com/buy/TicketPurchase?IdS=000004-DF0C770&organ_val=21810&event_val= or call 816-421-1700.