Interview: Teppei Koike & Haruma Miura of KINKY BOOTS JAPAN Talk Playing British Characters from an American Musical, in Japanese
---
FOR JAPANESE, CLICK HERE.
---
Broadway's Tony Award-winning musical, Kinky Boots, first made its way to Japan in 2016, casting some of the country's top celebrities to fill the lead roles of Charlie and Lola. This summer, Koikei Teppei and Haruma Miura are reprising their roles in a short revival with American director, Jerry Mitchell, who visited the cast in Japan to collaborate with the Japanese director, Kishitani Goro, on tweaking the show so it would make sense to a Japanese-speaking audience.


How has your character and the show changed to adapt to a Japanese audience?

[KOIKE/CHARLIE]
Some small jokes were changed here and there for Japanese audience to understand. American director Jerry Mitchell collaborated with Japanese director Kishitani Goro to make sure the Japanese audience would enjoy the show in a way that makes sense to them.
Were there parts of the show that you didn't understand culturally, and how did you research about the culture in order to portray a British person?
[MIURA/LOLA]
We definitely watched the movie version, and [associate director] D.B. Bonds taught us about England's culture.
[KOIKE/CHARLIE]
When we were preparing for the premiere 3 years ago, we [the full Japanese cast] watched a video of the real shoe factory. So we could really get a sense of the reality of that world.
Of course translating lyrics and scripts from English to Japanese will always be a challenging feat, but it doesn't take away from the main story, which follows Charlie trying to keep his late father's shoe company afloat. When he meets Lola, a man who performs every night in women's shoes, Charlie finds his confidence as a business owner, boss, friend, and all around good person as he asks his team to develop stiletto-type heels strong enough to support a man's body. Half of the cast is comprised of beautifully lean-cut men who backup dance for Lola during her several, big show-stopping numbers, which the Japanese audience surprisingly adores.

The LGBT+ community in Japan is still under-represented, as well as quietly misunderstood; same-sex marriage has not been made legal anywhere in the country. However, special recognition ceremonies can be arranged at places like Tokyo Disney Land, which is also another step in the supportive direction. So when a show of this nature is presented publicly on a Broadway-sized scale in Japan, it's inspiring to see it positively reach audiences of all generations.

Haruma Miura (Lola) has been quite involved in the past with the American productions of Kinky Boots, performing in Los Angeles and getting inspiration from the English-speaking casts. As he enters on stage this time, it's clear by the full embodiment of Lola that he understands the responsibility of his role to bring the audience into their sassy world.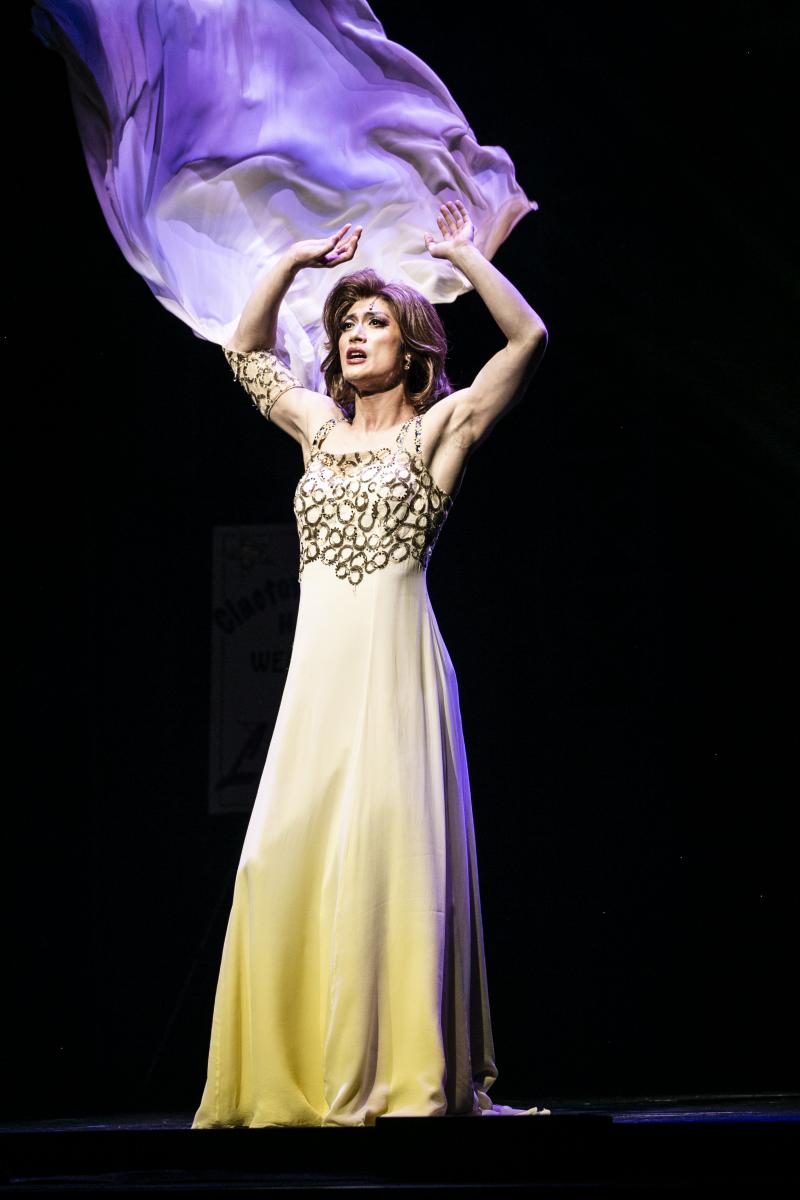 American audiences are really interactive; laughing out loud, clapping, and murmuring during shows. But, in Japan, audiences are more quiet, out of respect for the others sitting around them. How do you gauge the Japanese audience's reactions during the show?
[MIURA/LOLA]
The Japanese audience during Kinky Boots has been amazing and quite interactive! The same as America. They received the first production [in 2016] really well, and this time was no different. I think you're gonna be surprised to see that.

Do you like the loud audience, better than the quiet audience?

[MIURA/LOLA, KOIKE/CHARLIE]
Of course!


This is the 2nd time you're doing the show. What does it mean to you to be able to do the show again?
[MIURA/LOLA]
When the show ended last time, I was already thinking about doing the show again! It's taken 3 years, but, in that time, I have grown both as a person and vocally. We have an image of how we want to play the characters, and I was looking forward to seeing that image realized. I treasure this character so much. And, just as a fan, I admire this piece of work called Kinky Boots.
[KOIKE/CHARLIE]
The second time around there is some pressure to get better. But we have a chance to approach it from a different point of view, like how have we grown, and what can we do to grow the audience? We have this chance to build off of what we already made from last time. Our previous experience built a strong foundation, so we can use that to go deeper into the characters, making the Kinky Boots show better than before.

What advice did the director, Jerry Mitchell, give you last time and this time, that you haven't heard from a Japanese director?
[MIURA/LOLA]
To be honest, our base is [associate director] D.B. Bonds. We learned the feeling of the production from [musical director] Stephen Oremus and [director] Jerry Mitchell when they were making final adjustments, but D.B. taught me how to get subtle details from my own imagination. Jerry calls it "adding our own spice," and I feel supported by them to do that. It gives me so much energy to be able to bring to life to such a beautiful character.

What were the biggest challenges of becoming this character, the first time and the second time?
[MIURA/LOLA]
I was so moved by Billy Porter from last time, that his way of speaking and behaving is stuck in my mind. So maybe without thinking I was copying what he did. The most important thing is sending our energy to the audience. Lola is a vessel of energy, so, for me, the most nerve-racking thing was giving her enough power. But this time, since I could improve my skills over 3 years, I feel like I could take the time to become even closer to Lola.
[KOIKE/CHARLIE]
This time my Charlie shines a little more. Charlie is the main axis of the story, so, if he's not solid, Kinky Boots won't be solid. I feel a sense of responsibility to support the Lola character, and make a great effort to involve the Japanese audience in Charlie's story. I think this time I gave it my all.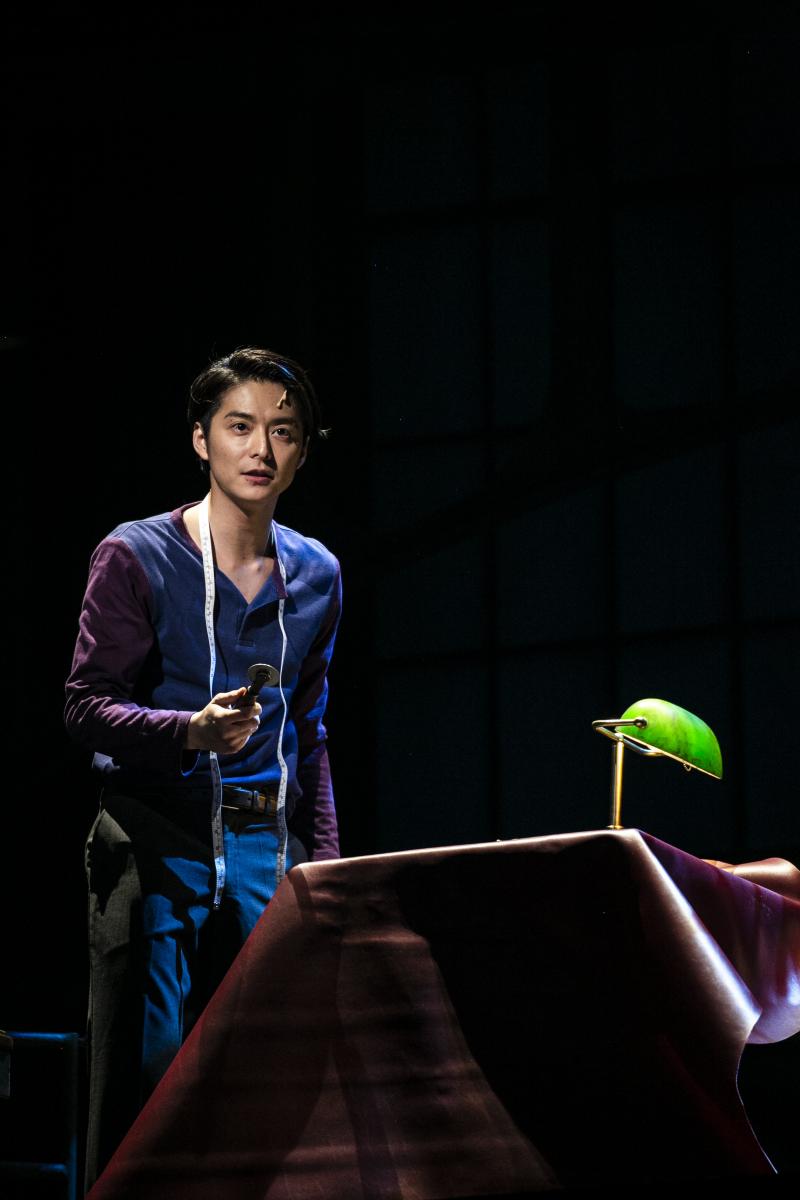 Koike Teppei and Miura Haruma are incredibly popular celebrities in Japan. Both have been branded with the "sensitive guy" image since their debuts, but, after their premiere in 2016, they were respected as powerful vocalists, not only in Japan, but by international fans, as well.

Do you have anything that you want to say to your foreign fans who want to see you perform, but don't speak Japanese?
[MIURA/LOLA]
Kinky Boots is a musical that you can enjoy without knowing what the story is.
[KOIKE/CHARLIE]
You can enjoy it! Everyone says it's fun without any prior knowledge.
[MIURA/LOLA]
The first time I saw Kinky Boots on Broadway in 2013, I felt this was a wonderful musical. There is something amazing about it; you feel that it is great entertainment, and the fact that it is a musical is the reason it can be done so well in different languages. So, even if you don't speak Japanese, please "join us!"

Having 3 years to "level-up" their skills, Miura said of reprising his role that he has become closer to Lola, and is more confident than ever to give her the power that she demands. Koike strives to make his Charlie the backbone of the story, but admits that he naturally gives a rare sensitivity to the role. Koike has been painted a sensitive actor in the past, and has a good-boy image in Japan. It's no wonder that Charlie would take on Koike's image, as he truly gives his whole self to the character.


Besides performing in Japanese, how are your characters different from the other Charlies and Lolas in the world?
[KOIKE/CHARLIE]
I'm probably the world's most sensitive Charlie.
[MIURA/LOLA]
I love every Lola, so I don't know what to say!

Who's your favorite Lola?
[MIURA/LOLA]
Of course Billy Porter is the best! But I also like Callum Francis, from the Australian cast. I haven't seen their show, but I really love the way he moves.


KINKY BOOTS JAPAN is playing at the Tokyu Theatre Orb in Tokyo April 16th - May 12th, and will move to the Orix Theatre in Osaka May 16th - May 28th, 2019.

Although it was almost sold out before it opened, Tickets can be purchased from affiliated links on the official website: http://www.kinkyboots.jp/ (Japanese Only)

To read this article in Japanese, please CLICK HERE.
*Photo credit belongs to Nobuhiko Hikichi and Kiseki Michiko. All images used in this article are official promotional images provided by Kinky Boots Japan.
Related Stories
Based in Japan. Stage Manager. Voice Teacher. Acting Coach. Reporter.
www.stagejapan.com/interviews
www.facebook.com/BroadwayJapanPR
Twitter: @BroadwayJPN_PR
... (
read more about this author
)