BWW Exclusive: ROD, KATE, TREKKIE, NICKY, MRS. THISTLETWAT, of AVENUE Q play a game of Never Have I ever!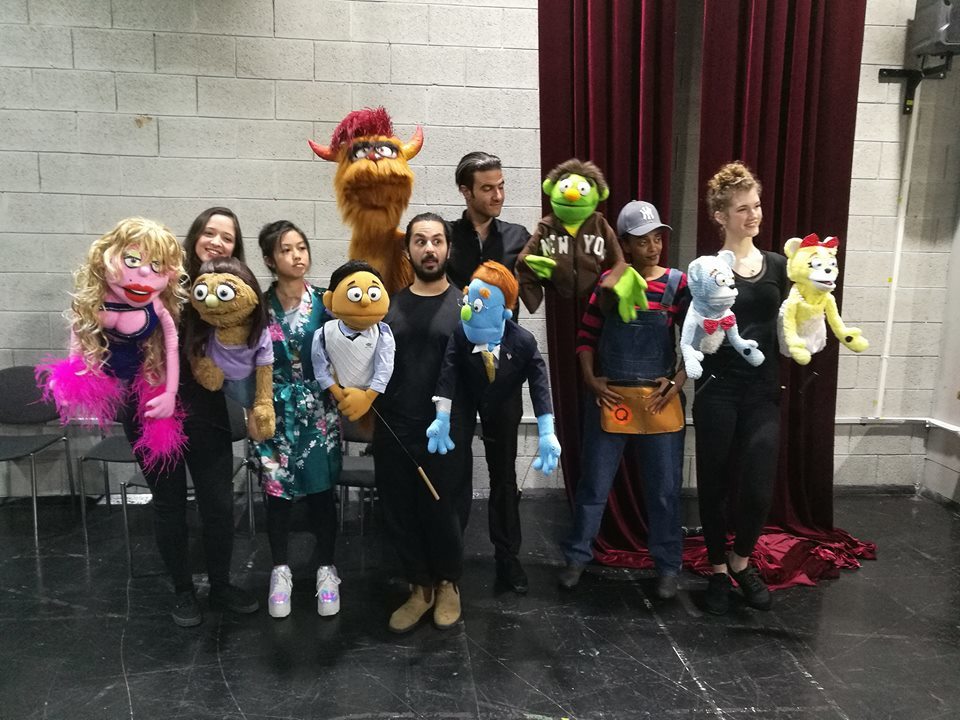 It had been a long day hanging out with the cast of Avenue Q Israel. After a puppeteering workshop with Uri Elkayam - a special prize offered by the production to some of the supporters of of the production on kikstarter, we were invited to a sneak preview of some of the songs, as well as a fun Q&A with the cast.
Fortunately for me, however, I managed to convince the cast members to stay a little longer after everyone left and play "Never Have I Ever" as their characters, which ended up being the cherry on top of that fun-day pie.
The game started pretty civil. Rod (Uri Elkayam) said he's never spent the night with a man, and Mrs. Thistletwat (Ofri Laski) said she hasn't had one in a long time. Trekkie (Boaz Nachum) found it insulting, but kept his cool.
Trekkie revealed he'd never gone 10 whole minutes without watching porn. The other characters doubted this at first, but came to believe him. I decided to keep this in mind and time him when he's on stage next week. Kate (Orit Lahav) said he's disgusting and Rod agreed.
All hell broke loose when Nicky (Boaz Nachum) admitted he'd never paid a bill. Clearly, this was a matter close to Rod's heart, as he could not seem to control his outburst.
To save us from having to pull the two apart, Mrs. Thistletwat chimed in to tell Nicky he should date Kate because they'd be perfect for each other - two lazy bums, but this did not go over well. Kate was very upset and said some very nasty things to Mrs. Thistletwat.
Mrs. Thistletwat became enraged, but fortunately at this moment a phone rang and the group tried to figure out whose phone it was and how they could answer it with puppets on their hands...
It was a couple of magical minutes that proved how much can happen in such a short time, and I feel very fortunate to have been present for it.
Clearly, rehearsals are a lot of fun on top of being very hard work for this group, and I'm sure they will do a fabulous job next week when they open the show. I can't wait.
The show's premiere is set for March 20, 2018, at 20:30 at Rozin Auditorium in Tel Aviv. For tickets, visit Pashbar.