Ori Rotem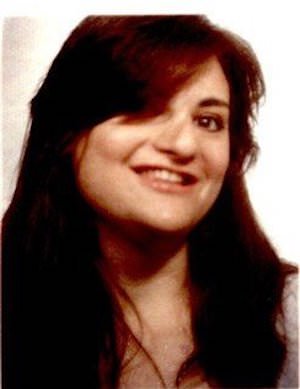 Ori Rotem was born and raised in Israel. She is an administrative assistant by day and an artist by night, supplementing the mundanity of the office with the crazy-fun times of puppet-making.
Ori enjoys doing anything that requires creativity and artistic expression, and so has spent several years dancing for a small dance company, designing board and card games, creative-writing and toy-making. She has spent the last few years falling in love with theatre, and predominantly musical theatre. She strives to find her way into the audience of as many shows as possible, and often volunteers to help amateur productions.
MOST POPULAR ARTICLES
LAST 30 DAYS
LAST 365 DAYS
BWW Review: WHO KILLED ARLOSOROFF - THE MUSICAL by MYSTORIN THEATRE

April 25, 2018

What is this show? I'd call it a confusing blending masterpiece of an experience that revises the unwritten contract between audience and performer. This beautiful group used its special abilities and rare style to create another in a series of unusually brilliant performances.
---
BWW Review: LAMABATI at Improv Theatre

April 15, 2018

Even though most of the audience were seasoned veterans of LAMABATI shows (no one can stop after just one), the group still did as they always do - they kept the entire room laughing non-stop the entire time.
---
BWW Exclusive: ROD, KATE, TREKKIE, NICKY, MRS. THISTLETWAT, of AVENUE Q play a game of Never Have I ever!

March 13, 2018

It had been a long day hanging out with the cast of Avenue Q Israel. After a puppeteering workshop with Uri Elkayam - a special prize offered by the production to some of the supporters of of the production on kikstarter, we were invited to a sneak preview of some of the songs, as well as a fun Q&A with the cast.
---
BWW Review: FROM THE OTHER SIDE at TZAVTA

February 20, 2018

his play, based on Keret's short novella 'Kneller's Happy Campers', tells the story of a community of suicides from the point of view of Haim - a young man who begins the story shortly after he lands in the afterlife.
---
BWW Review: SEVEN at MYSTORIN

February 16, 2018

A hidden world lies inside the new Central Station building in Tel Aviv - a fantastical world filled with surreal visions to explore and discover.
---
BWW Coverage: WHITE NOISE 2018 at Tel Aviv Opera House

January 20, 2018

An hour-long show with a clear anti consumerism message. A juxtaposition of consumer culture with the peace and strength of 'gray life'.
---