The New Group Finalizes Lease for New Administrative Offices
ATCO Properties & Management, one of Manhattan's preeminent owner/operators of Class-A commercial real estate, announced today that it has finalized a five-year lease for contemporary theater organization The New Group's administrative offices at 240 West 35th Street, an 18-story, 165,000 square-foot building in the Garment District. Productions in The New Group's 2018-19 season take place at The Pershing Square Signature Center (480 West 42nd Street).
The new lease encompasses 4,632 square feet on a portion of the 12th floor at the property, which is located in the heart of Midtown West near Times Square, the Theater District, Penn Station, shopping, and restaurants.
Founded in 1995, The New Group is an award-winning, artist-driven company with a commitment to developing and producing powerful, contemporary theater. Over two decades, Artistic Director Scott Elliott has fostered an environment where a community of artists can experiment, take risks, and learn from each other away from the pressures of commercial theater, leading to the production of over 70 powerful, contemporary theater pieces featuring some of today's most compelling performers. In over twenty years, The New Group has received over 100 awards and nominations for excellence including the 2004 Tony Award for best musical (Avenue Q) and a 2010-2011 Drama Desk Special Award "for presenting contemporary new voices, and for uncompromisingly raw and powerful productions." The New Group's current production of Sharr White's The True featuring Edie Falco has been extended through October 28, 2018.
The company expects to relocate its administrative offices, currently located at 410 West 42nd Street, in December 2018 when its lease expires.
"We are delighted to welcome this prestigious award-winning theater group to our building at 240 West 35th Street," said Neil Adamson, Chief Investment Officer of ATCO, noting that the 90% occupied building has spaces available ranging from 1,988 square feet to 8,097 square feet. "Given our prime location just steps from the Theater District and all major transportation hubs, our building remains an ideal spot."
Atco Brokerage Services' John Cinosky and Colin Godwin represented the landlord in the transaction. Christopher Turner and Maxwell King of Denham Wolf Real Estate Services represented the tenant. Asking rent was $56 per square foot.
The transaction for The New Group comes on the heels of the recently announced 6,177 square-foot lease renewal for Café Nunez on the building's ground floor, as well as the new lease for Jacobson & Company, Inc. Other major tenants at the property include Cablevision-owned media group Newsday; award-winning men's fashion and eyewear designer Thom Browne; technology company Fidelus Technology; leading foreign language school Spanish American Institute; and high-end bridal designer Reem Bridals.
The property also recently received a number of capital improvements, including a new lobby, common corridor upgrades, and sidewalk improvements.
Industry Classifieds
More Hot Stories For You
The Parent Artist Advocacy League for Arts and Media Kicks Off Summit on November 30

November 30, 2022

The Parent Artist Advocacy League for Arts and Media (PAAL) kicks off its fourth annual summit on November 30.
---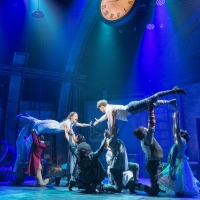 MTI Acquires Licensing Rights for ALICE BY HEART

November 30, 2022

Theatrical licensor Music Theatre International (MTI) has announced that Alice by Heart has joined the MTI catalogue and will be available for licensing in the early part of 2023 for a limited time only.
---
Podcast Exclusive: The Theatre Podcast With Alan Seales: Jefferson Mays

November 30, 2022

Jefferson Mays is an actor and a three-time Tony Award nominee for his performances in 'Oslo', 'A Gentleman's Guide to Love and Murder', and 'I Am My Own Wife' a Pulitzer Prize-winning play by Doug Wright, where he played over 40 different roles and won for Best Performance by a Leading Actor in a Play.
---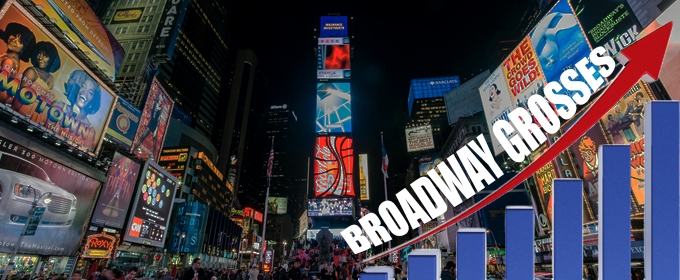 Broadway Grosses: Week Ending 11/27/22

November 29, 2022

Grosses for all the Broadway shows for the week ending 11/27/2022.
---
Alchemy Production Group Announces Lauren Tucker and Alex Stone as Partners

November 29, 2022

Carl Pasbjerg and Alchemy Production Group announced that long-time team members Lauren Tucker and Alex Stone will be expanding their roles and are now partners in the firm.  Alchemy Production Group is currently represented on Broadway by The Music Man starring Hugh Jackman and Sutton Foster.  
---