The Broadway League Announces Details for VIVA BROADWAY Celebration of Hispanic Heritage Month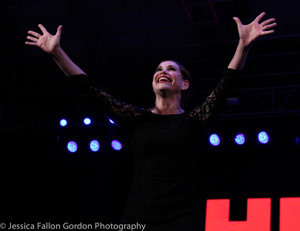 The Broadway League is pleased to announce the performers for the Viva Broadway Hispanic Heritage Month celebration which will take place in Duffy Square (W 46th St. & Broadway) on Tuesday, September 25, 2018 from 5:00 - 6:00 PM (weather permitting). The free outdoor celebration will be hosted by singer, actress and National Viva Broadway Ambassador Bianca Marroquin.
The program will include performances from current and recent Broadway stars including Kathryn Allison, from Aladdin; Ashley de la Rosa, currently appearing in Mean Girls; Enrique Segura, who currently plays Ed in The Lion King; Mariand Torres, most recently seen as Elphaba in Wicked; and Ana Villafañe known for her role as Gloria Estefan in On Your Feet! The Musical - The Story of Emilio & Gloria Estefan. In addition, Mandy Gonzalez (Hamilton) will perform her new single Amor Sin Fronteras, from the upcoming album and book, Fandango at the Wall.
Fans who are not able to attend the concert can still watch it on Facebook LIVE by visiting https://www.facebook.com/BroadwayLeague.
This year's event is sponsored by the Hispanic Federation with the support of the Times Square Alliance and Clear Channel Outdoor.
VIVA BROADWAY is an audience development partnership with the Hispanic community to help bridge the world of Broadway with Latino audiences around the country. The long-term initiative aims to increase awareness about Broadway while culturally enriching lives, bringing families together, and building new careers in the theatre.
For more about VIVA BROADWAY visit www.viva.broadway! Performers are subject to change. For Broadway information in NYC as well as for shows on tour across North America and internationally, visit Broadway.org.