Outer Critics Circle Announce New Executive/Nominating Committee Members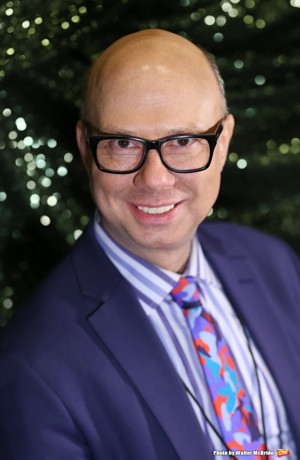 Outer Critics Circle, the organization of writers and commentators covering New York theatre for out-of-town newspapers, national publications and other media beyond Broadway, announced today Cynthia Allen, Richard Ridge, David Roberts and Janice Simpson will serve as new members of the OCC Executive/Nominating Committee.
"The Outer Critics Circle found itself in a period of transition during the springtime, as we bid a sad farewell to our historian Glenn Loney, who passed away at the age of 89, as well as accepted the decisions of longtime board members Stanley Cohen, Mario Fratti, and Aubrey Reuben to step away from the day-to-day running of the organization. We thank them for their decades of commitment to OCC and are very grateful that they will be remaining on our membership roster. This fall, we are extremely excited to welcome Cynthia Allen, Richard Ridge, David Roberts, and Janice Simpson to our Executive and Nominating Committee. Their extraordinary talents will be put to great use as we shepherd the Outer Critics Circle into the future," stated OCC PresidentDavid Gordon.
Cynthia Allen is a professor at New York University, with teaching interests involving theater, art, and digital art new media. She has been involved in film production in various capacities -- working with such celebrated filmmakers as Joel and Ethan Coen, Sergio Leone and Martin Scorsese. Richard Ridge is the lead correspondent for Broadway World.com, one of the most popular theatre websites. For Broadway World, he is the host of "Backstage with Richard Ridge" which has long been the most popular outlet for Broadway stars and legends to talk about their careers. David Roberts is Chief Critic at Theatre Reviews Limited. He is also Chief New York Critic for OnStage Blog. In addition to his membership on Outer Critics Circle's Nominating and Executive Committees, David Roberts is a Voting Member of Drama Desk and a Full Member of the American Theatre Critics Association. Janice C. Simpsondirects the Arts & Culture Reporting program at the Craig Newmark Graduate School of Journalism at CUNY. She writes the theater blogBroadway & Me, hosts the BroadwayRadio podcast "Stagecraft" and is one of the revolving guest hosts for the TV show TheaterTalk.
David Gordon (President), Simon Saltzman (Vice President), Patrick Hoffman (Corresponding Secretary), Joseph Cervelli (Recording Secretary) and Harry Haun (Member-at-Large) will continue in their current capacities for the OCC.
Celebrating its 68th season of bestowing awards of excellence in the field of theater, the Outer Critics Circle is an association with members affiliated with more than ninety newspapers, magazines, radio and television stations, internet, and theater publications in America and abroad.
Photo Credit: Walter McBride / WM Photos