Loni Ackerman Stars In New Musical IMPOSSIBLY GEORGE Industry Reading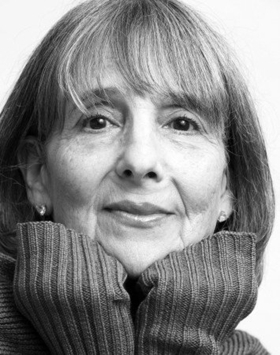 Loni Ackerman will star as George Sand in a private industry reading of the new musical IMPOSSIBLY GEORGE: A Soirée with Madame George Sand with music by Elliot Finkel, lyrics byPhillip Namanworth and book by Finkel and Namanworth, directed by Tony nominee Walter Willison on Monday August 6th, at Pearl Studios in New York City.
Loni Ackerman (Evita, Cats, Starting Here, No, No, Nannette) stars as George Sand, the legendary cross-dressing author who defended women's rights, advocated passion, castigated traditional marriage, and championed the underprivileged in 19th Century France. Also starring are Joan Barber (Man of La Mancha, Beauty and the Beast, The Sound of Music), Anna Bergman (A Little Night Music at The Kennedy Center), Matthew Drinkwater andSophia Tzougros.
IMPOSSIBLY GEORGE features an original score with music by Elliot Finkel (Sid Caesar & Company, Michael Feinstein in Concert), lyrics by Phillip Namanworth, with a book by Finkel and Namanworth. Finkel has composed, arranged and conducted for such show business legends as Jan Peerce, Theodore Bikel, Sid Caesar andHerschel Bernardi. Namanworth's music and lyrics have been featured on Sesame Street, Nickelodeon's Rugratsand Saturday Night Live. The team's previous collaborations include the hit Off-Broadway show Finkel's Folliesstarring Elliot's father, legendary actor Fyvush Finkel.
Director Walter Willison received a Tony Award nomination and Theatre World Award for Richard Rodgers andMartin Charnin's Two By Two. He has also starred on Broadway in shows including Pippin, Grand Hotel, Norman, Is That You? and A Christmas Carol at Madison Square Garden. His directorial credits include the critically acclaimedGrand Hotel: The 25th Anniversary Reunion Concert at 54 Below.
The original musical invites audiences to attend a grand soirée at the Hotel de France with Madame George Sand, the most famous authoress of her time and mistress of some of the greatest literary and musical geniuses of the Nineteenth Century, including Frederick Chopin, as she and her troupe of actors from the Comédie-Françaisepresent a joyful musical about her scandalous personal life and her public battle for the rights of women to live, love and work as the equals of men.