Industry Pro Newsletter: Box Office Realities Show Recovery Slow Across the Country
And the Stratford Festival is Finally Able to Open Their New Space.
From Broadway to Milwaukee, Los Angeles and beyond - the box office realities facing many companies on what should have been their biggest productions of the year are stark. While governmental support over the past few years has helped companies stay afloat, with rising costs and additional pandemic related support no longer an option, the realities are starting to settle in. Audiences remain slow to return to many shows, with the casual audience member less likely to catch multiple shows per week. While recent BroadwayWorld survey data indicates that the dedicated theatre fan is still not only seeing multiple shows per week, but they are planning ahead and buying tickets in a 2-3 month window ahead of time, with everyone rushing back to the stage getting the show in front of a dedicated audience can prove to be a challenge.
SUBSCRIBE NOW - Want this newsletter delivered to your inbox every Monday? Make sure and subscribe using the form at the top or bottom of this page to join the Industry Pro mailing list.
Industry Trends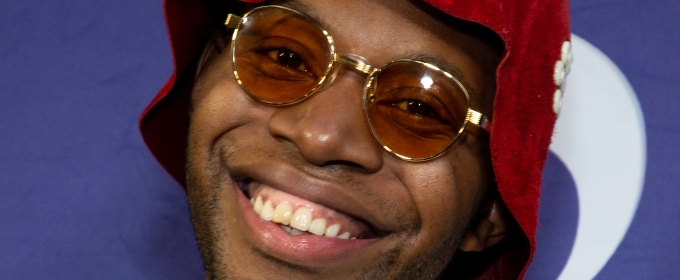 Jeremy O. Harris Presiding Playwright for 2023 Yale Drama Series Prize
The Yale Drama Series Prize is an annual award given to a play written by an emerging playwright. Harris will lead the panel to determine the 2023 winner. Read more...
Sara Morgulis Named New Executive Director of TYA/USA
Theatre for Young Audiences USA announced Morgulis will take over for Jonathan Shmidt Chapman who was in the role for the previous 5 years. TYA/USA is the leading organization for the advancement of professional theatre for young audiences, representing more than 1,200 member theatres. Read more...
People in Performing Arts Twice as Likely to Experience Depression
A recent study of more than 100 separate academic studies found that those in the performing arts were twice as likely to experience depression, as well as more likely to experience various forms of anxiety than the general population. Read more...
AGMA and SDC Strengthen Partnership
The American Guild of Musical Artists and the Stage Directors and Choreographers Society have announced a new reciprocal agreement between the two Unions. This extends a partnership that was already strengthened during the pandemic as the two organizations came together on joint health and safety protocols. Read more...
Broadway/New York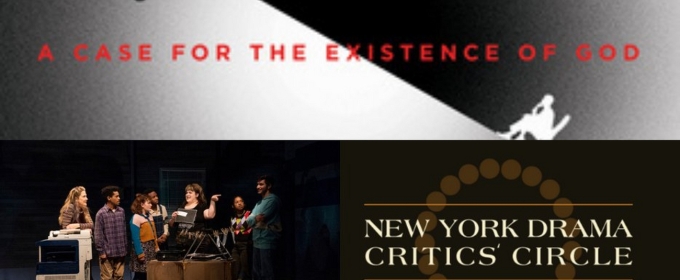 New York Critics' Circle Announce Award Winners
Kimberly Akimbo won Best Musical and A Case for the Existence of God was named Best Play. The award has been given continuously since 1936, making it the second oldest playwriting award. Read more...
Lincoln Center Announces New Art Commissions for David Geffen Hall
The home of the philharmonic will be host to a rotating series of public commissions from acclaimed artists. Lincoln Center is collaborating with The Studio Museum in Harlem and the Public Art Fund on the commissions, the first of which have been awarded to Nina Chanel Abney and Jacolby Satterwhite. Read more...
Broadway Bares Returns in Person to Celebrate 30th Anniversary
The Broadway inspired burlesque performance serves as a fundraiser for Broadway Cares/Equity Fights Aids and will perform on June 26th, 2022. Since its founding, the event has raised more than $21 million for BC/EFA. Read more...
Anthony Edwards Makes Unexpected Broadway Musical Debut
With several COVID cases in the company, Girl from the North Country needed a little help from a former television Doctor. On one-hour of rehearsal, Edwards went into the show to make his Broadway musical debut opposite his wife, Tony-nominated Mare Winningham. Read more...
Broadway Grapples with New Box Office Realities
While New York City's tourism numbers continue to improve, there is a wide range of grosses being reported for the currently running Broadway shows - with some shows playing to nearly 100% capacity, with many others playing below 50%. Read more...
Regional
Broadway League Announces 2022 League Award Winners
Presented at the Spring Road Conference, the League Awards honor those that have displayed exemplary service to the Touring Broadway Industry. This was the first in-person Spring Road Conference since the start of the pandemic. Read more...
Stephen Colbert to Chair Second City Advisory Board
The board is filled with Second City alum who have gone on to illustrious careers in comedy, including Tina Fey, Steve Carrell, and Tim Meadows. The board will meet quarterly to discuss the direction of the comedy institution and the way in which current leadership is making decisions. Colbert is also a member of the Second City Board of Directors. Read more...
Jonathan Berry is New Artistic Director at Penobscot Theatre Company
The Bangor, Maine based company announced that Jonathan Berry, most recently an Artistic Producer at Steppenwolf would take the reins as the Artistic Director of the company. Read more...
Milwaukee Rep Takes a Big Hit on 'Titanic'
Due to breakthrough COVID cases in the cast, the show was forced to cancel 15 of the 29 scheduled performances, losing out on an estimated $255,000+ in potential revenue. Read more...
In Los Angeles, Recovery Proves Perilous
With governmental support for organizations having run out, donations down, added costs, inflation, and cancellations - Los Angeles theatre companies are facing a financial cliff in the near future. With many venues still operating at a reduced capacity, plus audience fills being much lower than they were pre-pandemic, producers are noticing a feast or famine trend to ticket sales. Read more...
International
Dynamic Pricing Goes Awry in London
For one West End production nearing the end of its run, dynamic pricing moved the top ticket price too high for many, kicking off a social media firestorm that ultimately led the producers to reset the price. Read more...
Oberammergau Returns, Surviving Yet Again
The passion play began in 1633 after town leaders vowed to God they would stage the passion play if they were spared further death from the plague. Now, through wars and pandemics, the tradition continues this year. Read more...
Stratford's Tom Patterson Theatre Finally Reopens
The $72 million rebuild of the stage at the Stratford Festival of Canada was completed in 2020, but the opening of the new facility was delayed until this past week due to the pandemic. Read more...
Missed our last few newsletters?
May 10 - AEA Takes on Touring, Tony Nominations Announced
Tony Awards season is officially underway! With the announcement yesterday of the nominations, BroadwayWorld will be bringing you continuous coverage, stories, and exclusive interviews leading up to the big night in June. This is an exciting step to a return to normal operations of the theatre industry, but as some of our stories indicate this week, there is still a lot to sort out in terms of what the new normal will look like. Read more...
May 2 - Lortel Winners Announced, Drama Desk Nominations Delayed
At the top of our Industry Trends section this week, we have a story about honey from the bees at the Vienna State Opera. Paired with our other story in that section about implementing digital ticketing at venues, we can see this as two different ways that companies can go about reducing the environmental harm that comes from producing large-scale live events. On their own, these aren't going to solve the climate crisis by any stretch of the imagination, but they are both examples - one obvious, one less so - of ways that performing arts organizations can utilize their resources to make small positive changes. Read more...
April 25 - Tony Awards Calendar Shifts, A Brooklyn Theater Tries a Netflix Model
The rising costs of production are putting a squeeze on many theatres - from Long Wharf to the Edinburgh fringe. While some of these costs are inflation related and are sure to come back down in the long term, it does leave the question of what theatres and producers can do as they try and recover from the past two years of challenges. Other stories in this week's newsletter take a look at the major cultural issues that existed at Break the Floor Productions, and the shifting calendar for awards season. Read more...
BroadwayWorld Resources
BroadwayWorld Stage Mag - A Fully Interactive Show Program
The digital solution to your show program needs - want to see what's possible? Check out the Stage Mag's for off-Broadway's Blindness and for Next on Stage Season 3! Then start building your own at stagemag.broadwayworld.com.
Add Your Show to our Regional Events Calendar
As audiences get set to return to in-person performances, and as your company works to market your own return to the stage, make sure you've got your upcoming shows in our regional events calendars. Listings are free of charge, with boosting options available. Get your show listed now!
Want this newsletter in your inbox every week? Subscribe here.
Want more information about marketing options with BroadwayWorld? Request a media kit here and a member of our sales and marketing team will reach out promptly.