Cast Announced for Industry Reading of New Musical PHILLY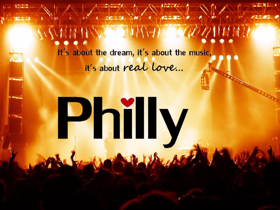 A private industry reading of Philly will be held on Friday, October 13th at 11 AM and 3:30 PM. Philly is a new musical with book by Kevin Coughlin & John Cal, and Music & Lyrics by John Cal.
It's 1979, and Johnny Calacucci is a dreamer. A bright, undaunted optimist, Johnny believes he has what it takes to be a rock'n'roll songwriter and is determined to make it. He has the talent, passion and drive, but something's still missing. And so, after four years of college and a failed personal relationship, he's back working at the family butcher shop, once again surrounded by the low income projects of Yonkers NY...still dreaming.
Then one night, at a very unusual demo session, Johnny finds Phyllis Scarpetti, a dark-haired beauty with an incredible aura and a special voice. Phyllis is an amazing combination of talent and personality, but she's broken. For years she's worked as a hairstylist, dreaming of being something more, only to be continually suppressed by her alcoholic and now soon-to-be-ex-husband. But in one totally unexpected moment, she lets go and musical sparks fly, igniting a new and unbelievable journey...his songs, her voice and one contagious dream, "Philly."
In both a heartwarming and electric manner, Philly delivers a fun, fascinating, yet poignant story about the challenges and dangers of ambition in a world driven by money and power. It embodies the contrast between the working class life and the dream, the beauty of naiveté, and most of all, the discovery, that real love, in itself, is enough. Energized with unforgettable, uplifting, and touching original music, Philly will delight all and will remind you to hold tight to those you love and to never stop believing...
IF YOU GO:
PHILLY
A New Musical
Music & Lyrics by John Cal
Book by John Cal & Kevin Coughlin
Directed by Jeff Whiting
Casting by Tara Rubin Casting, CSA
Music Direction by Matthew Perri
Associate Music Direction by Andy Collopy
Starring: Colby Dezelick, Genny Lis Padilla, Coby Getzug, Rachel Fairbanks, Charlie Marcus, Ryan Andes, and Marsha Waterbury
Also Featuring: Robin Baxter, Kristy Cates, Bradley Gibson, Cooper Grodin, Jeremiah Hobbs, Brittany Johnson, Dominic Nolfi, Marina Pires, Jed Resnick, Paul Savatoriello, Karla Shook, Mariand Torres, Dan Tracy, and Kirsten Tucker.
Industry may send ticketing requests to PhillyRSVP@SLTheatricals.com.
ABOUT THE CREATIVE TEAM:
Jeff Whiting (director/choreographer) - BROADWAY (Associate Director/Choreographer): Bullets Over Broadway, The Scottsboro Boys, Hair, Wicked (5th Anniversary), Little Dancer, Young Frankenstein, Big Fish. NATIONAL TOURS: Bullets Over Broadway, Young Frankenstein, Hairspray, The Producers, Louis and Ella, Rockin' Road to Dublin. RECENT:Chasing Rainbows (World Premiere), James Taylor Live (Carnegie Hall), Gypsy (Capital), Loch Lomond, It Happened in Key West, Cookies (NYMF), The Scottsboro Boys (Philadelphia), Big (Milwaukee), Big Fish (Milwaukee), Single Wide (NYMF), Faustus (NYFA), To Dance (TRU). UPCOMING: Crazy For You, The Baker's Wife, In The Light, The Imaginary, Fame: Talent Springs Eternal. Jeff is the creator and founder of Stage Write Software, Founding Artistic Director of The Open Jar Institute, and was featured in a TED Talk sharing his philosophy of "Open Jar Thinking". Jeffwhiting.com
Matt Perri (Music Director) - most recently was the conductor for the new Broadway musical Bandstand. Other Broadway credits include Finding Neverland, Rodgers and Hammerstein's Cinderella, Scandalous, How to Succeed in Business Without Really Trying (2011), Promises, Promises (2010), White Christmas, and The Drowsy Chaperone. Matt was the music director for hit Off-Broadway musical Cagney. He also co-produced the Original New York Cast Recording of Cagney. Television credits include: The Sound of Music Live and Peter Pan Live both on NBC, Late Night with Jimmy Fallon, The Late Show with David Letterman, The View, and Live with Kelly. Matt has been a regular songwriter for The View. In concert, he has served as music director and performed with Bette Midler, Kristen Chenoweth, and Mario Cantone. He has served as a national panelist in Jazz Voice for the National Young Arts Foundation. He is a graduate of New York University with a Bachelor of Music in jazz piano and composition. He lives in Verona, NJ with his wife Molly, son Elliot, and daughter Nola.
John Cal (Writer/Composer) - John Cal is a contemporary writer, composer and lyricist. John writes from the heart, bridging musical styles and generational tastes. His special and unique work, "Philly," is based on a true story.
Rebecca Rizzio (Creative Producer) - Rebecca joined Philly in 2013 as the original director and in 2015 expanded her role as creative producer and managing partner of Philly Developmental LLC. In 2016, she founded Dancing Pillow Productions to create and develop original work. While building a successful career in sales and fundraising, Rebecca pursued her passion by directing in theaters throughout the Minneapolis/St. Paul area. She holds an MA in organizational leadership from St. Catherine University.
SIMPSON & LONGTHORNE THEATRICALS (General Manager) - A boutique theatrical firm founded by partners Benjamin Simpson and Joseph Longthorne. As General Managers: Blank! The Musical (Broadway Comedy Club); Select NYMF: Mother Jones and The Children's Crusade, The Calico Buffalo, Icon, and Single; NYMF 2017: Numbers Nerds, The Goree All-Girl String Band, Play Like A Winner, and Generation Me. As Co-Producers: Waitress, Oh, Hello On Broadway, The Glass Menagerie, A Doll's House Part 2, and Hello Dolly (2017 Tony Award). Upcoming: The Band's Visit and Meteor Shower. In development: Cookies: A New Musical.