BC/EFA Awards $13 Million In Grants In Fiscal Year 2021
The $13 million in fiscal year 2021 grants comes on top of record-breaking grants in fiscal year 2020 as the pandemic took hold of the country.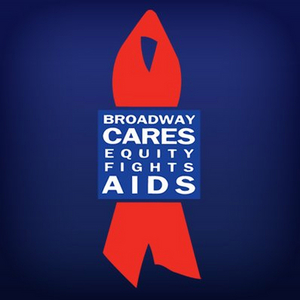 While theaters on Broadway and across the country were forced into darkness because of the COVID-19 pandemic, Broadway Cares/Equity Fights AIDS supporters shined brightly, fueling $13,024,000 in grants to The Actors Fund and 424 other social services agencies across the country during fiscal year 2021, which ends September 30.
"Even with theaters closed and in-person events canceled, our fundraising work continued at remarkable levels thanks to our generous donors and the ingenuity and compassion of theater artists," said Tom Viola, executive director of Broadway Cares/Equity Fights AIDS. "Broadway may have been dark, but Broadway Cares' supporters helped keep the lights on for organizations providing meals, medication and emergency assistance to the most vulnerable across the country, including many in our theater community dealing with an epic industry shutdown. Time and again our supporters continue to make Broadway Cares the philanthropic heart of Broadway."
The $13 million in fiscal year 2021 grants comes on top of record-breaking grants in fiscal year 2020 as the pandemic took hold of the country. During those two years, Broadway Cares awarded $31.1 million in grants.
This year's grants included $7.7 million to The Actors Fund, which provides a safety net of social services for everyone in entertainment and the performing arts. Broadway Cares' 2021 support for the Fund included $3 million for its COVID-19 Emergency Relief Fund (bringing the two-year COVID-specific support to $9.5 million) and $1 million for The Friedman Health Center for the Performing Arts, which has helped lead COVID-19 testing for the community during the pandemic. Other Actors Fund programs receiving ongoing, annual support include the HIV/AIDS Initiative, the Phyllis Newman Women's Health Initiative, the Artists Health Insurance Resource Center and its Every Artist Insured program, The Dancers' Resource, Addiction and Recovery Services, as well as other vital programs of the Fund.
Just since the start of the pandemic in March 2020, Broadway Cares/Equity Fights AIDS has awarded a record $18.95 million to The Actors Fund.
"Broadway Cares is essential in making our good work possible," said Joe Benincasa, president and CEO of The Actors Fund. "Thousands of hardworking performing arts and entertainment professionals - performers and those behind the scenes - have been helped through the pandemic because of Broadway Cares' record-breaking support of our programs. It is nothing short of miraculous."
Additionally, Broadway Cares provided $4.98 million in grants this fiscal year to 424 social and medical service agencies in all 50 states, Washington, D.C., and Puerto Rico through its National Grants Program. These agencies were supported in three rounds: $2,452,500 in grants to 131 food service and meal delivery programs in January; $925,000 to 41 nationally recognized AIDS service and advocacy organizations in March; and $1,604,000 to 252 direct service programs in June.
The 2021 grant-making was possible due to an array of virtual events produced by and benefiting Broadway Cares in spite of the challenges presented by the COVID-19 pandemic. Among the virtual events were a reimagined Broadway Backwards featuring new performances by Jay Armstrong Johnson, Jenn Colella and dozens more; an all-new edition of Broadway Bares , dubbed "Twerk from Home," showcasing more than 180 dancers in 14 original numbers; the online debuts of Anjou, Broadway's Masked Singer, Cursed, Elegies for Angels, Punks and Raging Queens, Haley at Therapy, Home for the Holidays, I Put a Spell on You, Sticks & Stones, Viva Broadway; as well as streaming presentations of ABC Daytime: Back on Broadway, Gutenberg! The Musical, Marilyn, Mom and Me, Three Hotels and Who's Holiday.
Theater fans across the country were treated to NBC's primetime special One Night Only: The Best of Broadway, a benefit for Broadway Cares/Equity Fights AIDS, which raised $4.1 million. The broadcast was hosted by Mean Girls ' creator Tina Fey and included performances from the casts of Ain't Too Proud - The Life and Times of the Temptations, Chicago, Jagged Little Pill, Diana: The Musical, Jersey Boys, Mean Girls, Rent and an appearance by the cast of Harry Potter and the Cursed Child.
Beyond performances, major online fundraising initiatives bolstered Broadway Cares' fundraising efforts. The first-ever Red Bucket Match-Up, an online competition led by Jason Alexander, Jordan Fisher, Kathryn Gallagher, Eric McCormack, Aaron Tveit and Jenna Ushkowitz, raised $1,919,254 for Broadway Cares and included a $1 million match by Gilead Sciences. An unprecedented third edition of the invitation-only RWQuarantunes celebrated its first anniversary by supporting Broadway Cares with streaming appearances by Kristin Chenoweth, Heather Headley, Joshua Henry, Bernadette Peters and dozens more, raising $1,309,970.
Grant-making was also made possible thanks to two community-driven fundraisers, Stripathon by the company of Broadway Bares and a second running of the Broadway Cares Virtual 5K, as well as presentations of the Hamlen Palm Series' Classical Conversations and Inside Dance Series by Classical Action and Dancers Responding to AIDS respectively, both programs of Broadway Cares/Equity Fights AIDS. In addition, online auctions with Donna Lynne Champlin of TV's Crazy Ex-Girlfriend , Apple TV+'s Central Park and the Al Hirschfeld Foundation in partnership with Christie's and CharityBuzz helped to provide additional support.
"I extend my sincere thanks to the theater community at large, our Board of Trustees and the Broadway Cares staff for their passion during this arduous year," Viola said. "Their extraordinary commitment to re-invention and to re-purposed, expanded and incredibly responsive fundraising efforts of every variety - online with thousands of individuals, major donors and corporate sponsors - made these remarkable grant numbers possible. Here's to Broadway's reopening in fiscal year 2022 with a grand return of the entertainment industry and performing arts in New York City and across the country."
As theaters reopen across the country, Broadway Cares is counting on the support of theater artists and theater lovers more than ever. While life is beginning to return to normal for some, those most vulnerable are still slipping through the cracks of our country's social safety net. The donations provided by Broadway Cares supporters will make sure that those most in need of assistance will be taken care of in the challenging weeks and months ahead.
Broadway Cares/Equity Fights AIDS is one of the nation's leading industry-based, nonprofit AIDS fundraising and grant-making organizations. By drawing upon the talents, resources and generosity of the American theatre community, since 1988 Broadway Cares/Equity Fights AIDS has raised more than $300 million for essential services for people with HIV/AIDS, COVID-19 and other critical illnesses across the United States.
Broadway Cares/Equity Fights AIDS is the major supporter of the social service programs at The Actors Fund, including the HIV/AIDS Initiative, the Phyllis Newman Women's Health Initiative and The Friedman Health Center for the Performing Arts. Broadway Cares also awards annual grants to more than 450 AIDS and family service organizations in all 50 states, Puerto Rico and Washington, D.C., providing lifesaving medication, healthy meals, counseling and emergency assistance.
Related Stories
Industry Classifieds
More Hot Stories For You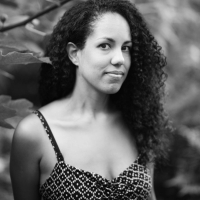 Stage Directors and Choreographers Foundation Awards $10,000 Denham Fellowship to Colette Robert

December 1, 2022

Stage Directors and Choreographers Foundation has selected Colette Robert as this season's SDCF Denham Fellow for her upcoming production of The Harriet Holland Social Club Presents the 84th Annual Star-Burst Cotillion in the Grand Ballroom of the Renaissance Hotel, which she also authored. 
---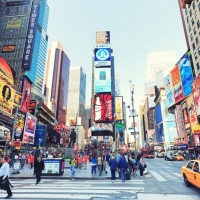 Actors' Equity Association and The Broadway League Reach Tentative Agreement on New Production Contract

December 1, 2022

Actors' Equity Association and The Broadway League have reached a new, three-year collective bargaining agreement for the Production Contract that governs Broadway shows and sit-down productions across the country.
---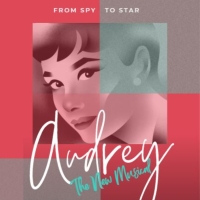 AUDREY: THE NEW MUSICAL Now Available For International Licensing Through Broadway DNA

December 1, 2022

Broadway DNA will handle international licensing for 'AUDREY: THE NEW MUSICAL,' inspired by the classic Hollywood and world-renowned icon.
---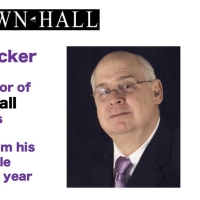 Lawrence Zucker, Executive Director of The Town Hall, to Step Down at the End of the Year

December 1, 2022

After 44 years of leading The Town Hall as its Executive Director, Lawrence Zucker will be stepping down from his leadership role at the end of the calendar year.
---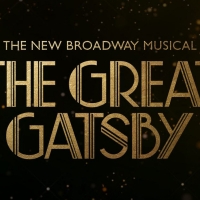 Nathan Tysen, Jason Howland, Kait Kerrigan & Marc Bruni Join THE GREAT GATSBY Musical Creative Team

December 1, 2022

The creative team adapting F. Scott Fitzgerald's landmark novel The Great Gatsby into a Broadway-bound stage musical has been announced. It will feature music & lyrics by Tony Award nominees Nathan Tysen & Jason Howland, and a book by Jonathan Larson Grant winner Kait Kerrigan, helmed by award-winning director Marc Bruni.
---