Photo Flash: DAY FOR NIGHT Proves #HoustonStrong featuring Solange, Ryoji Ikeda, Nine Inch Nails, Cardi B and More
This weekend, Day for Night, Houston's leading art and music festival, brought together a pioneering generation of media artists and musicians for its third edition at PostHTX in Houston.
Performances by Solange, Nine Inch Nails, Cardi B, Tyler, The Creator, and St. Vincent, were highlighted by 18 site-specific art installations dispersed throughout the festival grounds, ranging from to VT Pro's Telestron, which featured a 5-minute performance of two 20-foot battling (or dancing) robots, to a site-specific reactive video of a beach by Lina Dib, where visitors could speed up and slow down the crashing waves based on proximity to the work.
Day for Night artworks were commissioned specifically to propel and augment the musical experience, which provided an all-immersive sensory experience for concertgoers and emphasized the relationships artists can build with their audience.
2017 Day for Night artists included Ryoji Ikeda, Matthew Schreiber, Conditional Studio + Processing Foundation, James Clar, Felicie D'Estienne D'Orves, Kyle McDonald + Jonas Jongejan, Ryoichi Kurokawa, Radio Soulwax, VT Pro, The Mill, Hovver, Playmodes, Theodore Fivel, Ekene Ijeoma, Cocolab, Sam Cannon, Vincent Moon and Priscilla Telmon, and Lina Dib.
Some highlights below:
Matthew Schreiber - Brooklyn-based holographer and laser light artist Matthew Schreiber created a site-specific piece called Ricochet using single diode lasers to form a room of suspended light, a highly architectural work only comprised of beams of light. Concertgoers were able to interact with the lights and even sit inside the pyramid.. Schreiber spent 13 years as the chief lighting expert for artist James Turrell.
VT Pro - The Los Angeles-based creative design firm, focused on the latest interactive technological techniques and inventing creative design solutions, brought programmed robots that acted as light dancers to Day for Night. VT Pro has worked with clients like Google, Nike, xBox, and The Creators Project, among others, expanding the use of interactive technology in art and design.
Kyle McDonald + Jonas Jongejan - A world-renowned creative coder, Kyle McDonald creatively subverts networked communication and computation, exploring glitch and systemic bias. Kyle McDonald, a world-renowned creative coder, does extensive work with Jonas Jongejan, a creative technologist at Google Creative Lab. The two created a version of McDonald's "Light Leaks" for Day for Night, using the reflections of disco balls to form hyper controlled patterns through the scattered light.
Ekene Ijeoma - Ekene Ijeoma is a Nigerian-American artist, designer, and fellow at The Kennedy Center and Urban Design Forum. Concertgoers gathered around a large cube Ijeoma created, in which a jazz trio performed the Star-Spangled Banner three times a day. Two-way mirror panels played with reflection and transparency, underlining his research into the mass incarceration of black people in America.
Hovver - Comprised of Brooklyn-based artists Chris Lunney and the architect Katherine Brice, Hovver constructed a large-scale, 10-foot version of their Liminal Scope, comprised of three life-sized rings of light placed in between the building's columns, allowing festival-goers to move among them.
Playmodes - Playmodes is a hybrid team of engineers, musicians, and designers. The group presented Cluster for Day for Night, a site-specific intervention that clad the columns of the building with LED lights, creating a geometric light and sound performance that guest could watch from all angles of the second floor.
Theodore Fivel (in collaboration with Freeka Tet) - Paris-based sculptor Theodore Fivel collaborated with Freeka Tet, a musician and visual artist, on the soundtrack and animations for his site-specific installation, a 25 sq. ft. sand sculpture covered in projected imagery accompanied by 4-channel sound design.
CURATOR STATEMENT - DAY FOR NIGHT'S ALEX CZETWERTYNSKI
For its ambitious third year, Day For Night aimed to cement its position as the leading exhibition space for large-scale new media arts pioneering the field of light and space work. Eschewing thematic selection, the curatorial approach was more about establishing a cross section of some of the most meaningful artists currently operating in the genre.
As in previous years, the approach is to engage with artists who are working internationally to push boundaries both materially and conceptually - with both newcomers and established renegades in the field. Commissioning both site specific and performance oriented pieces, the festival wove together the sonic and visual experiences, creating a space where the audience is affected in a multisensory fashion.
This year we also brought back an educational component, with Conditional Studio creating both an installation and programming workshops for high school students to coincide with festival dates.
Considering the diversity of our audience, the works presented at Day For Night offer festival goers an all-encompassing capsule experience with one-of-a-kind mental and visual stimulus. The arts seek to transcend the wow moment, and these visual artists do much more than showcase the latest technological gimmick. The works provided an opportunity for viewers to question and explore meaning in a sensory environment - the music acted as a connective tissue between the sound and visual elements on display.
ABOUT DAY FOR NIGHT
Founded in 2015 by Free Press Houston and New York-based creative agency Work-Order, Day for Night is a visually immersive art and music festival that explores light, space, and sound. It has transformed the festival landscape by combining new media art and headlining musicians to create new sensory experiences. Day for Night will take place at the historic PostHTX (401 Franklin Street), a 1.5 million square foot indoor-outdoor space. Day for Night 2016 brought over 23,000 people to view 16 exhibitions and a two-night music festival that featured 68 bands, including the Aphex Twin-against a backdrop of virtual reality art installations by the likes of Björk. The inaugural festival in 2015 featured musicians including Kendrick Lamar, New Order, Philip Glass Ensemble, Dillon Francis, Janelle Monáe, Flying Lotus and Death Grips, as well as installations by more than a dozen leading visual artists from across the globe.
More information about 2017 Day For Night artists and full music line-up here.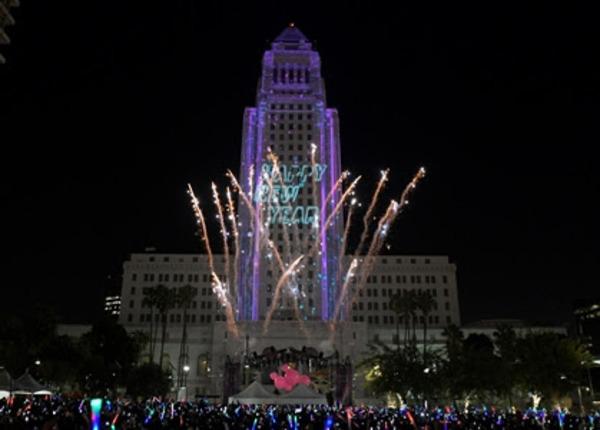 Credit: Chad Wadsworth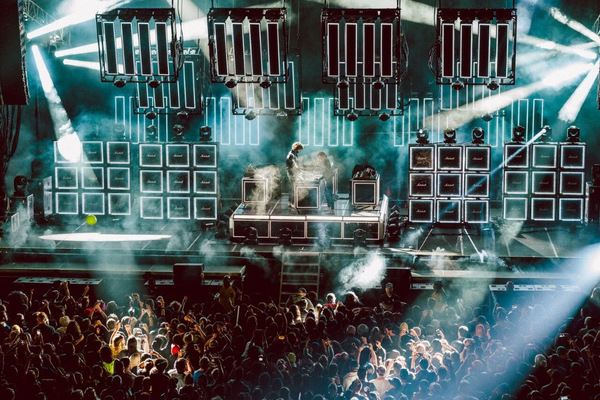 Credit: Katrina Barber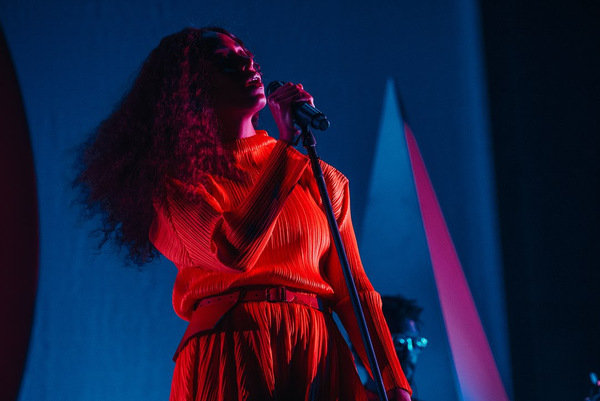 Credit: Roger Ho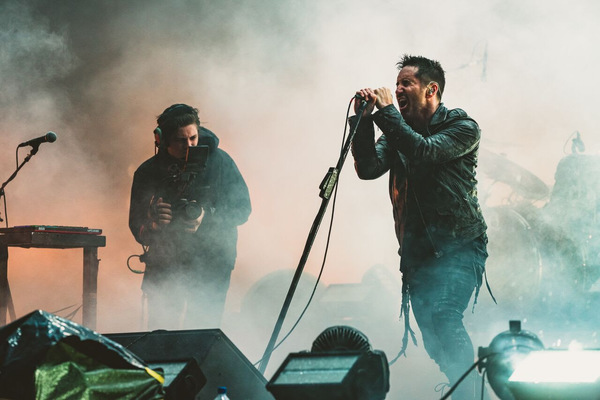 Credit: Chad Wadsworth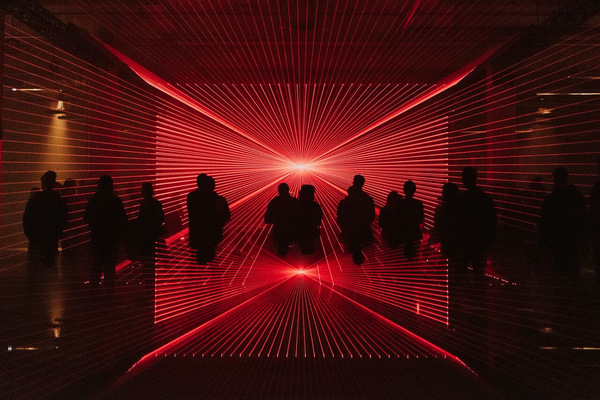 Credit: Chad Wadsworth
Credit: Chad Wadsworth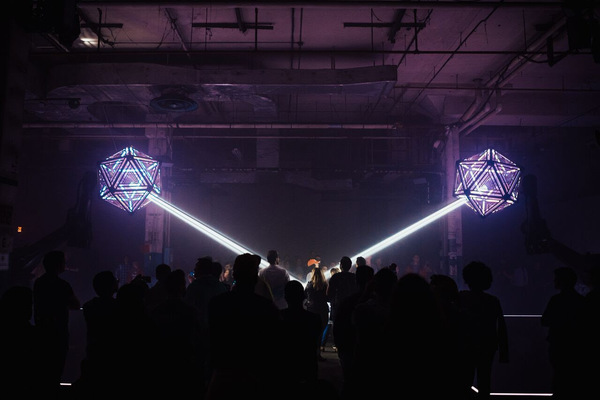 Credit: Sara Marjorie Strick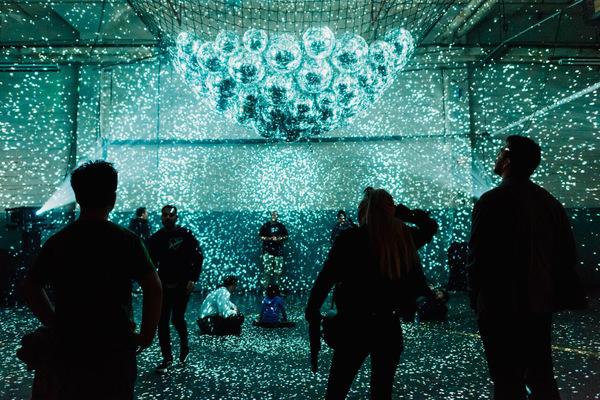 Credit: Sara Marjorie Strick
Credit: Sara Marjorie Strick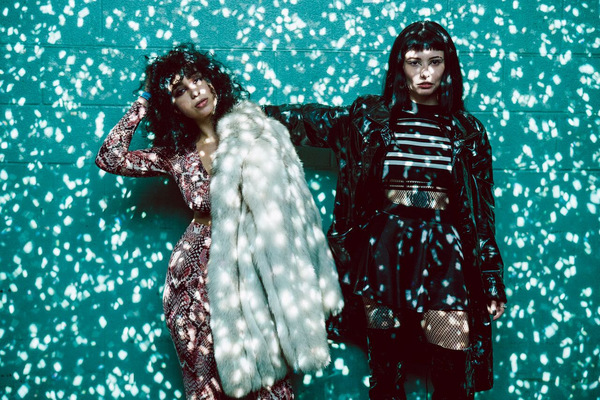 Credit: Theo Civitello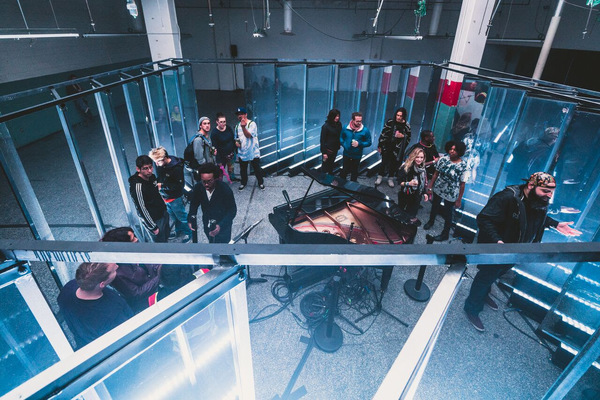 Credit: Chad Wadsworth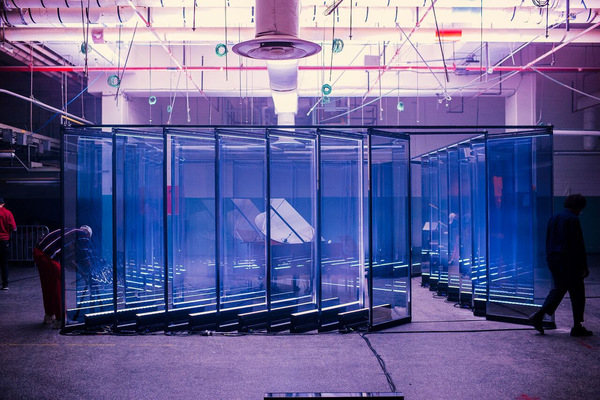 Credit: Roger Ho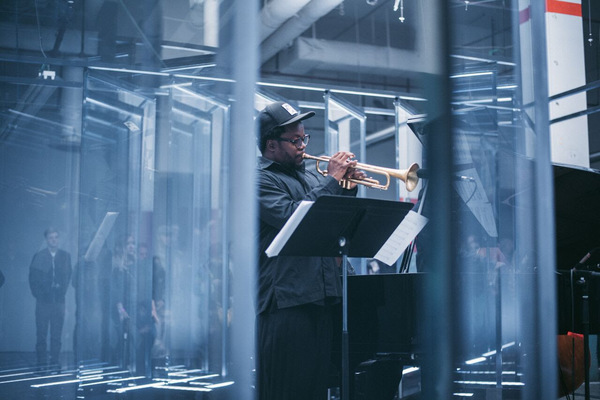 Credit: Theo Civitello
Credit: Katrina Barber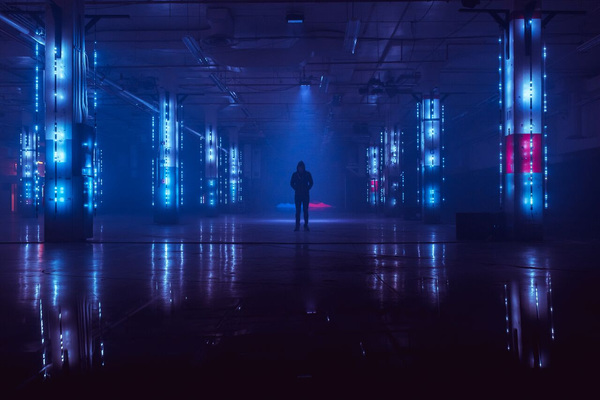 Credit: Katrina Barber
Credit: Theo Civitello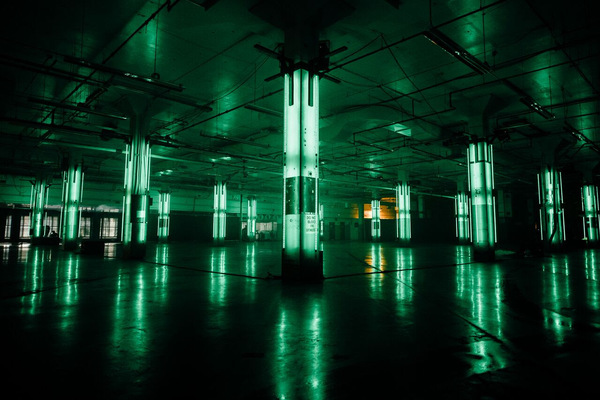 Credit: Sara Marjorie Strick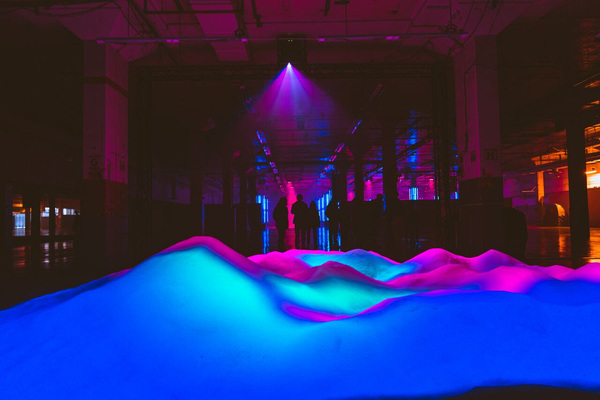 Credit: Theo Civitello