Interview: J. Anthony Crane Talks LES MISERABLES at the Hobby Center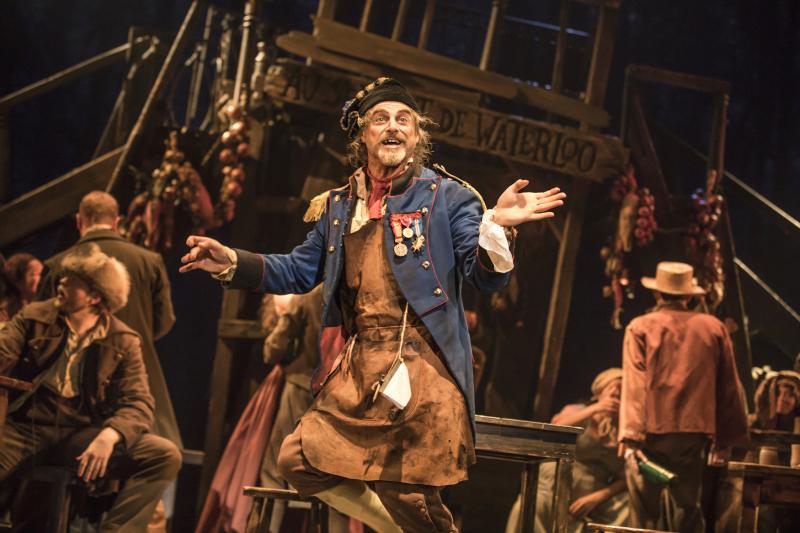 J. Anthony Crane has a soft spot for Houston. He performed in THE MUSIC MAN at Theatre Under the Stars in 2015. He finished his two-year stint as Scar in THE LION KING tour with a performance in Houston. Now, he returns to the Hobby Center as the amoral pickpocket, Monsieur Thénardier, in LES MISERABLES. See our conversation below. We talk villainy, crazy wigs, and why nobody puts Thenardier in a corner.
---
Can you tell me a little bit about [Monsieur Thénardier]? What motivates him? Why's he so evil? [Laughs]
J. Anthony Crane: [Laughs] Well, he is supposed to be the comedic relief. That's the job I've been assigned. Me and Allison [Guinn], who plays my wife. So, that's our original attention. [Laughs] [But] there are two levels. Everybody in Paris is taking themselves way too seriously and we're just trying to rob them and make fun of their drama.
And then there's this second level. I think Victor Hugo is trying to say that there's definitely some order to being good. There's definitely some virtue in Jean Valjean pursuing grace and Javert pursuing his mission. But, at the same time, just look at how random and chaotic the world is. There's almost no chance, whether you do the right thing or not, that you are guaranteed to not suffer. And I think that's why our characters are in there. Or mine, at least. Just to keep people honest.
It's funny because while all the actors are going through basically life and death, their own salvation and rebellion every night, I'm just trying to find ways to mock them. And so I'm definitely having a different experience than the rest of the cast in a lot of ways. [Laughs] It's interesting sometimes to notice how it affects us differently.
Well, comedic roles are so difficult because it's a mixture of that sort of Stanislavkian thing -- Stanislavian? It doesn't matter [Laughs] -- [Stanislavski's system] and Brechtian thing. So you have to make things up and it still has to be grounded. How do you do that?
J. Anthony Crane: We [Crane and Guinn] keep it fresh. We're always adding little things. Sometimes, we'll come off-stage and go, "Oh, that can be a fun bit. Let's see if that works." If we can make each other laugh with something new, then it's in. We just leave it in until someone else tells us to cut it. [Laughs]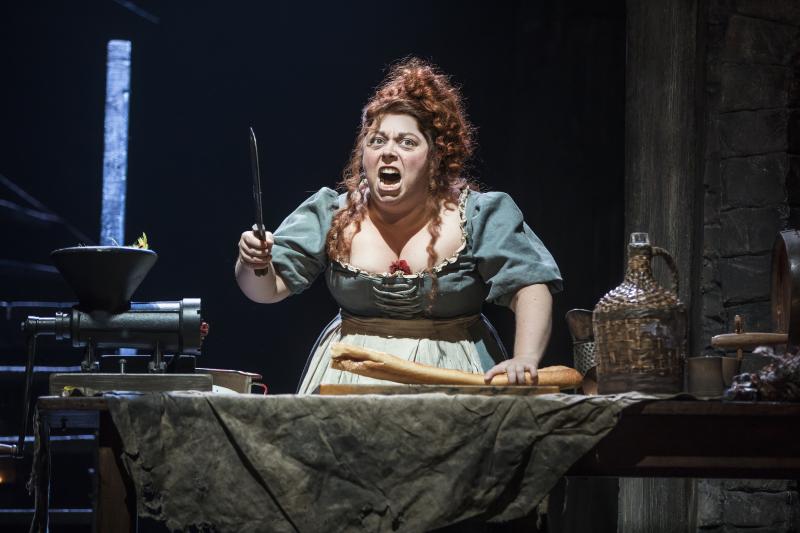 What else did you do to prepare for the role?
J. Anthony Crane: I spent a lot of time trying to figure out his physical mask, what he looks like.
What does that mean?
J. Anthony Crane: [The Thénardiers] are supposed to be ogres, in a way, so they should be frightening. But there's also an approachability to them, so you should still be able to be drawn to them somehow. Painting a picture of a character that threads that needle was a fun challenge.
[The hair and makeup designers] had to do shifting blacked out teeth and deepening eye bags. A little bit here and there. The wigs, crazy wigs, help. The shape of the mustache. I have like four or five different shapes at this point. But I think I've arrived at the appropriate weasel factor. [Laughs]
Did you have to work closely with any of the designers? Costume? Hair and makeup?
J. Anthony Crane: The costumes? I didn't have a whole lot of leeway just because it was something that was designed before we started to make this show. There's some long-running history there.
In regard to your physical mask, how did [the designers] help you?
J. Anthony Crane: They had a wig in mind for the character, which was a great place to start. You start with that outline, the face, and you can move inward from there. You kind of know, at least, what they want.
I was offering this Mephisto-like mustache which the director was not into for a while. He really thought I should be more boyish. And I had to work to convince him that this look was effective. [Laughs] I don't know if I ever did. But it seems to work best for what I've created.
Well, I was going to ask, how did you sway him? But you're not certain you did. You just know you were able to do it.
J. Anthony Crane: I did say, "Look, I think this is what will work. Kind of go with me on this." And after about a week of performances, he admitted that I was right. [Laughs]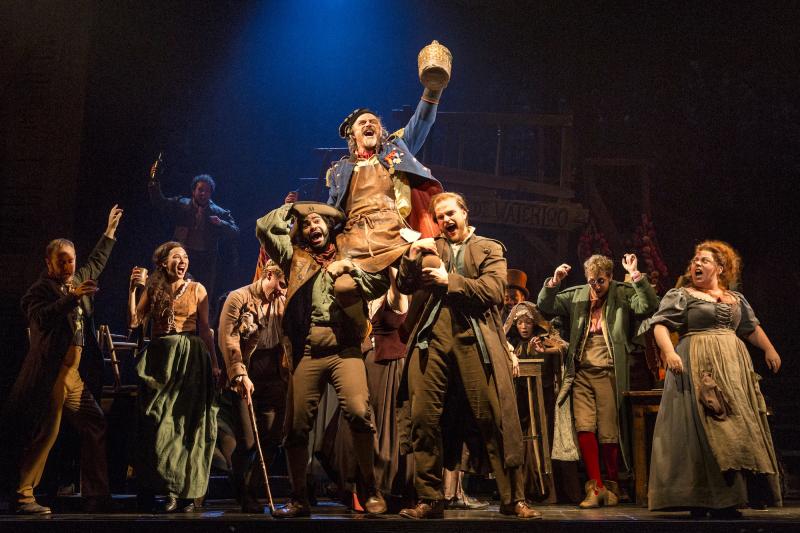 Victorious!
J. Anthony Crane: Victorious. It's always good to be challenged by the director because good directors -- and we had a good one in this case (James Powell) -- sometimes, they'll just offer to change something even though it's not a personal preference because it's their job to make sure you don't settle into either your first choice or the easy choice. Sometimes going around an obstacle ends up getting you somewhere maybe better, deeper, more fertile, more efficient in whole. That's what it felt like, at least. We had a really good relationship during the rehearsal process so it felt like that's what he was trying to offer me. And in the end, everybody was happy. [Pauses] You know, it's interesting to think about this a year later. It's been reimagined and reimagined now over 400 performances. I do appreciate this part of the conversation. This is good.
That's fantastic. So, you were Scar in THE LION KING. Did that help you prepare for this role in any way? Are there any corollaries?
J. Anthony Crane: Different motivations for sure. That is sort of the nature of playing villains. What makes them fun is that they're highly motivated. That's what I always look at. What corner do they end up in that forces them, maybe once good people, to behave in this way?
Who forced Thénardier's back against the wall?
J. Anthony Crane: We were encouraged to read the book and to spend a lot of time with the characters as they're developed in the book. When you discover Thénardier, he's already begun a life of stealing. His first appearance is looting soldiers on the battlefield of Waterloo. And he actually loots the pockets of Georges Pontmercy, who at the time was a soldier in the French army and is the father of Marius Pontmercy, the romantic lead of our show. And in the act of looting Georges, Thénardier actually wakes him up (because he's not dead). Georges actually credits Thénardier with saving his life.
So, in the act of performing a crime, Thénardier is actually honored with a reward and this title of Savior, which he then carries as his mantle. [Laughs] At the sergeant of Waterloo's House -- Le Sergent de Waterloo -- [Laughs] he wears this sergeant coat. He's reveling in this minor honor that he's attained, which seems to have blessed his behavior from here on in.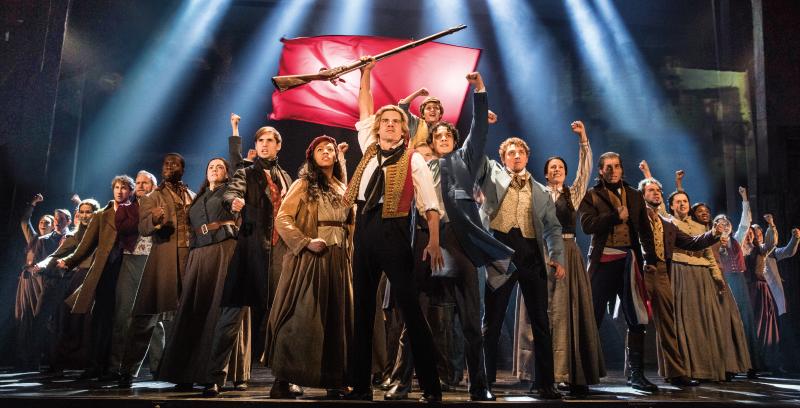 I only have a few more questions. I want to ask you how you account for the popularity of LES MISERABLES. But first, what are your favorite numbers from the show -- both to sing and see other actors perform?
J. Anthony Crane: Good question. My personal favorite number is "Dog Eat Dog (The Sewer), because it's almost no props. It's also just a great final visit to the character. It's the scene after this beautiful revolutionary story has been told,with the students, and the first character you see after the tragedy has been resolved is Thénardier. [Laughs] Your favorite "Uncle T" coming in to do what he does best, which is robbing corpses. And to explain to you why this is the only thing to do after revolution -- dig up the jewels.
The numbers I find beautiful to watch or to listen to? God, there's so many. I really like the scene between Jean Valjean and the Bishop of Digne. It's a fulcrum point of the play, of the journey, for the main character. [Jean Valjean] discovers something about himself that puts him on the journey back to being a human again. It's always very encouraging, that scene. And our Bishop, Andrew Maughan, does it so beautifully as well.
Tell me about the production.
J. Anthony Crane: I know it's a new production. [The cast] is always being asked, "What is new about the production?" But it's still the same story. It's almost a moot question.
[Audiences] really want some updates, but they also really want the core to be the same.
J. Anthony Crane: I agree. And it's there. Actually, the story is more focused in this production. I feel like you actually get closer to the characters than you did before (in my recollection). It's not performed as much as a concert as it is almost like a series of cinematic scenes. They flow really seamlessly.
I really love when musical theatre -- theater at large -- includes another artform.
J. Anthony Crane: That's something that's added. Victor Hugo was a very prolific painter. And a beautiful one. As part of the redesign, Matt Kinley [set and image designer] found these paintings and created backdrops on the cyclorama (in the back), so each scene plays against the backdrop of a Victor Hugo painting. And using certain animation technology made the paintings come alive. You feel like you're really in the environment that [Victor Hugo] imagines, which I think is a new touch.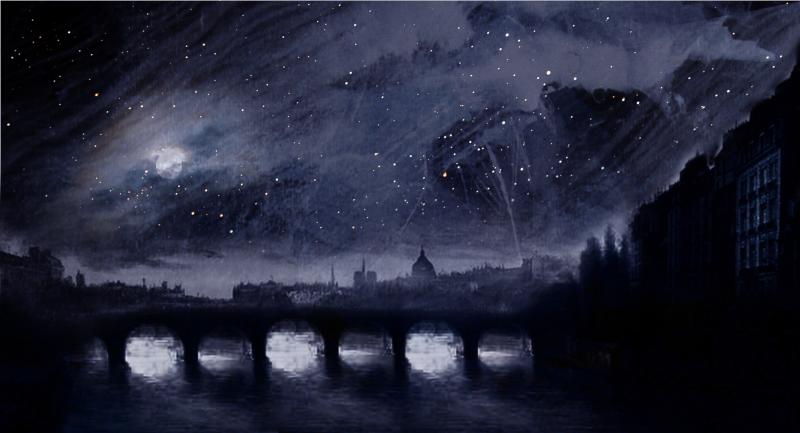 People will have a much more personal experience with this production than they may have had before. The play has now existed as theatrical canon for long enough and, with it being introduced to pop culture in the form of a movie, the expectations of the story are higher, and I think what they worked into the new production really does deliver on that. On an emotional level.
What makes it more personal?
J. Anthony Crane: More personal content. More moments of intimate exchange, without going outside the score, in the staging and the re-imagining of the characters.
Well, people seem to like it. There haven't been any riots in the streets.
J. Anthony Crane: [Laughs] I have noticed that. We haven't created any riots yet. Maybe if we run a bit longer. [Laughs]
This interview has been edited and condensed for brevity and clarity.
---
Les Misérables will play September 25 through September 30, 2018 at the Hobby Center, Sarofim Hall. There will be an open-captioned performance at 2 p.m. on Saturday, September 29, and an audio-described performance at 2 p.m. on Sunday, September 30. For information, please call 713-315-2400 or visit thehobbycenter.org.
Read more about J. Anthony Crane at tckerouac.wixsite.com/janthonycrane. Visit https://www.lesmis.com/us-tour to learn more about the tour.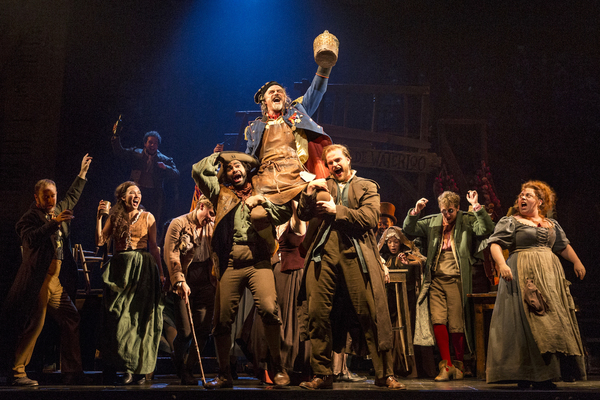 The company performs Master of the House with J Anthony Crane as Thenardier and Allison Guinn as Madame Thenardier. Photo by Matthew Murphy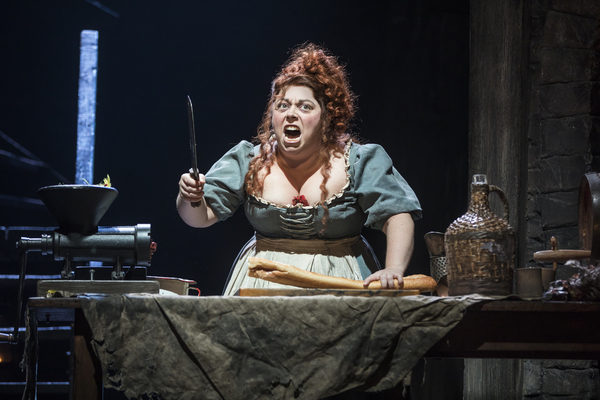 Allison Guinn as Madame Thenardier in the new national tour of LES MISERABLES. Photo by Matthew Murphy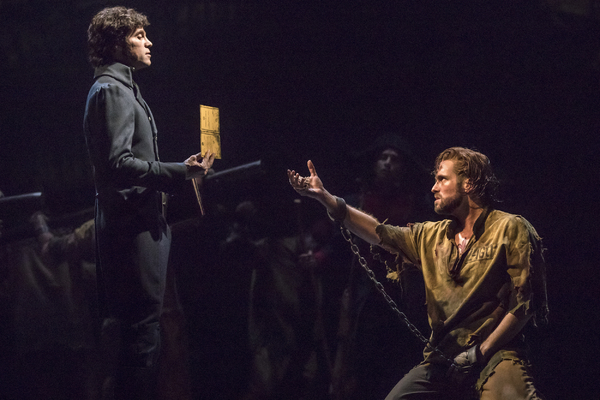 (From L) Josh Davis as Inspector Javert and Nick Cartell as Jean Valjean in the new national tour of LES MISERABLES. Photo by Matthew Murphy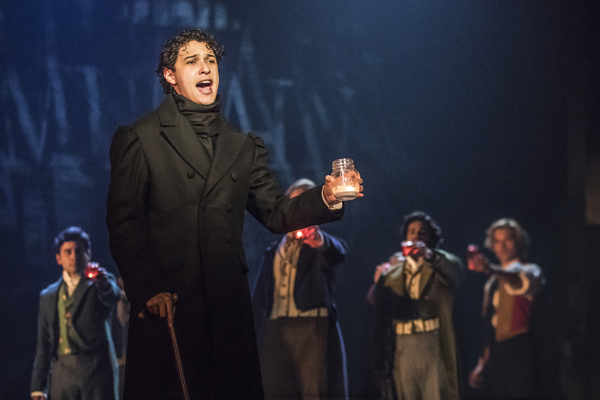 Empty Chairs at Empty Tables - Joshua Grosso as Marius in the new national tour of LES MISERABLES. Photo by Matthew Murphy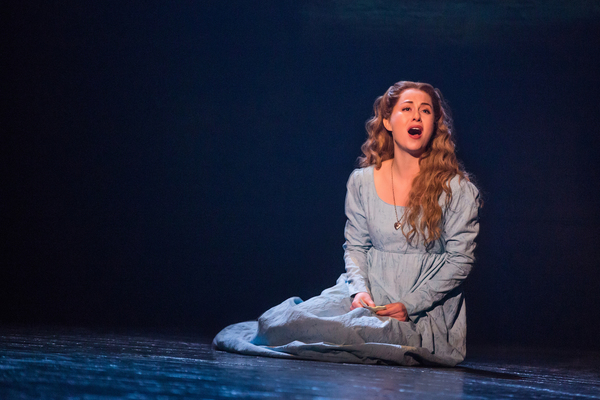 I Dreamed A Dream - Mary Kate Moore as Fantine in the new national tour of LES MISERABLES. Photo by Matthew Murphy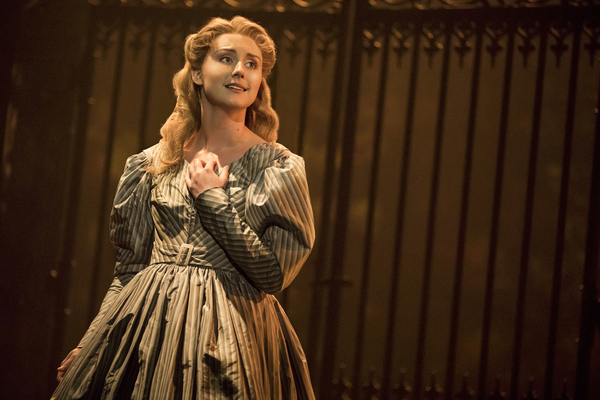 JillIan Butler as Cosette in the new national tour of LES MISERABLES. Photo by Matthew Murphy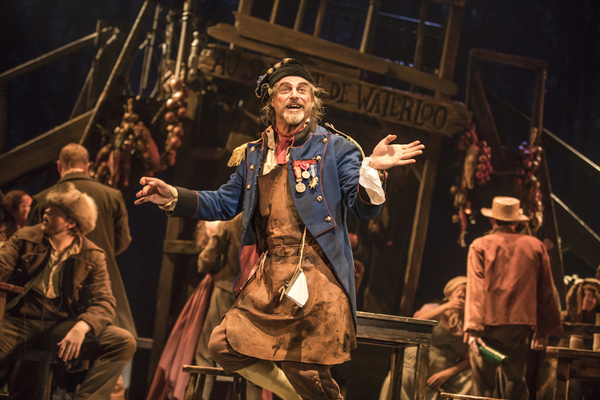 J Anthony Crane as Thenardier in the new national tour of LES MISERABLES. Photo by Matthew Murphy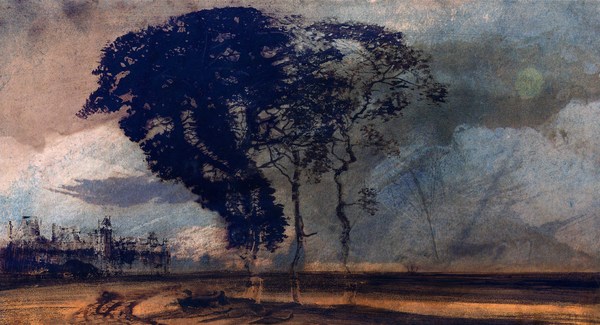 Cyclorama backdrop inspired by Victor Hugo's visual art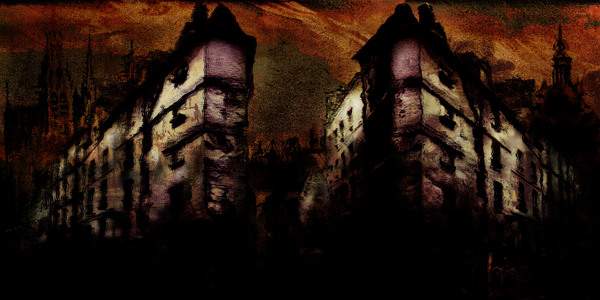 Cyclorama backdrop inspired by Victor Hugo's visual art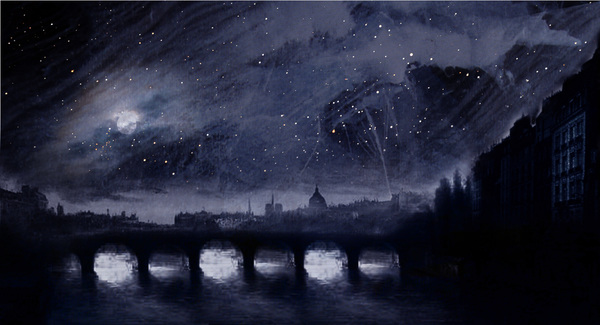 Cyclorama backdrop inspired by Victor Hugo's visual art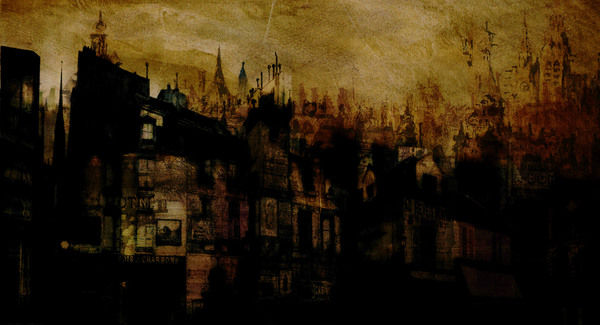 Cyclorama backdrop inspired by Victor Hugo's visual art