Latest News on J. Anthony Crane
Stage Credits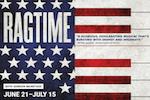 Ragtime
  [Regional (US)]
Barrington Stage Company Revival, 2017
Tateh
Butley
  [Broadway]
Broadway Revival, 2006
Joseph Keyston (Understudy)
Reg Nuttall (Understudy)
Sight Unseen
  [Broadway]
Manhattan Theatre Club Production, 2004
Jonathan Waxman (Understudy)
The Lion King
  [US Tour]
National Tour, 2002
Scar [Replacement]
J. Anthony Crane News
Photos: Go Inside BETWEEN RIVERSIDE AND CRAZY Opening Night
by Bruce Glikas - Dec 20, 2022
See photos of the stars arriving at opening night of Stephen Adly Guirgis' Pulitzer Prize-winning play, Between Riverside and Crazy, and get a look inside the party!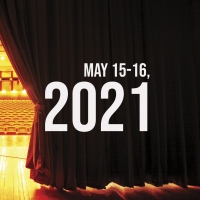 Virtual Theatre This Weekend: May 15-16- with Laura & Linda Benanti, and More!
by Nicole Rosky - May 15, 2021
Broadway might be dark, but that doesn't mean that theatre isn't happening everywhere! Below, check out where you can get your daily fix of Broadway this weekend, May 15-16, 2021.
BWW Interview: Hershey Felder of NICHOLAS, ANNA & SERGEI at TheatreWorks Silicon Valley Offers a Moving Portrait of Rachmaninoff in His Latest Virtual World Premiere
by Jim Munson - May 11, 2021
Have you heard the one about Rachmaninoff and Anastasia? Well, Hershey Felder has quite a tale to tell you! On Sunday, May 16th, acclaimed pianist/performer Felder will portray the iconic Russian composer in Nicholas, Anna & Sergei, his latest world premiere livestream from Florence, Italy. Nicholas, Anna & Sergei explores the little-known story of a strange meeting of Russian piano virtuoso Rachmaninoff and Anna Anderson, a woman who claimed to be Princess Anastasia, the sole surviving member of the Romanov Dynasty. Set in the Beverly Hills house in which Rachmaninoff died in 1943, Nicholas, Anna & Sergei is a mesmerizing memory play imbued with the composer's most-beloved music. Presented by Hershey Felder Presents Live from Florence in conjunction with TheatreWorks Silicon Valley, the show was written by Felder and directed by Felder and Italian film artist Stefano DeCarli. It promises Felder's uniquely entertaining blend of live performance, filmed elements, sumptuous visuals, gorgeous music, compelling drama and fascinating cultural history, all leavened with bits of wry humor. The production will also include guest stars such as world-famed soprano and actor Ekaterina Siurina as Natalia Alexandrovna Rachmaninoff, Klezmerata Fiorentina violinist Igor Polesitsky as Dr. Golitzin, and theatre and film actor J. Anthony Crane (who played the title role in TheatreWorks Silicon Valley's Cyrano) as Tsar Nicholas II. Helen Farrell will play Anna Anderson. Nicholas, Anna & Sergei will stream live at 5pm PDT, on Sunday, May 16, 2021 (with streaming on-demand access through May 23). To purchase tickets or find more information, visit TheatreWorks.org. Ticket sales directly benefit TheatreWorks Silicon Valley. BroadwayWorld spoke with Felder last week from his home in Florence while he was in the whirlwind of creating this world premiere. We talked about the craziness of producing these incredibly complicated multimedia livestreams during Covid times, how Rachmaninoff's music and story resonates so deeply for him, and his plans for a whole new season of offerings. Felder is always a delight to talk to - instantly engaging, funny, warm and knowledgeable - and any conversation with him is apt to go off on a number of unanticipated tangents. For example, who knew that Rachmaninoff was tickled pink by Mickey Mouse playing his Prelude in C #? Felder's use of language is also uniquely musical. But then, what else would you expect from a Canadian who grew up speaking English, Yiddish and French, and is now creating his latest work in Italy surrounded by a team of Russians?
Rubicon Theatre Company Presents Hershey Felder As Sergei Rachmaninoff In NICHOLAS, ANNA & SERGEI
by A.A. Cristi - May 7, 2021
Rubicon Theatre and Hershey Felder Presents today announced details related to the World Premiere streamed film NICHOLAS, ANNA & SERGEI, a memory play with music penned by Hershey Felder and starring Felder as the famous Russian composer and pianist Sergei Rachmaninoff, featuring J. Anthony Crane, Ekaterina Siurina, and Igor Poleitsky. 
AMERICAN SON Opens TheaterWorks 34th Season
by Stephi Wild - Oct 2, 2019
TheaterWorks Producing Artistic Director Rob Ruggiero announced today the cast and creative team for AMERICAN SON, the first play of the theater's 34th season. The cast includes Ami Brabson, J Anthony Crane, John Ford Dunker and Michael Genet all making their TheaterWorks debut. AMERICAN SON is the first play to open in the theater's newly renovated space and runs October 18 through November 23, 2019. Press Night is Thursday October 24th at 7:30.
BWW REVIEW: No Empty Chairs at Opening Night of LES MISERABLES in Sioux Falls
by Katie Becker - Jun 14, 2019
The company of LES MISERABLES kicked off a five-day run in Sioux Falls Wednesday night to a full house of patrons excited to see one of the most beloved shows in theater. LES MISERABLES tells the story of redemption, love, and sacrifice in 19th century France as reformed prisoner Jean Valjean (Nick Cartel) works to make himself into a new man after serving nineteen years in jail under the watchful eye of Inspector Javert (Josh Davis).

LES MISERABLES to Arrive at Walton Arts Center June 2019
by Alan Henry - May 22, 2019
Join the barricade as the international smash hit, Les Miserables arrives at Walton Arts Center June 18-23.

Barrington Stage Co Announces Casting For 2019; Mykal Kilgore, Julia Murney, Jonathan Raviv, and More
by Julie Musbach - May 15, 2019
Barrington Stage Company announced today casting for its 25th Anniversary season. Casting will include Elijah Alexander, Mara Davi, Carson Elrod, Joel de la Fuente, Mykal Kilgore, Alyse Alan Louis, Kate MacCluggage, Jeff McCarthy, Julia Murney, Jonathan Raviv, Debra Jo Rupp and more. Full casting for the 25th Anniversary season is below.
BWW Review: Les Misérables is Glorious at The Landmark Theatre
by Natasha Ashley - Mar 27, 2019
One the most acclaimed musicals in theatrical history is now performing at Syracuse's Landmark Theater as part of The Famous Artists Broadway Theater Series: Broadway in Syracuse. As presented by Cameron Mackintosh, the Tony Award-winning musical phenomenon Les Misérables is back with a fantastic new staging and breathtaking scenery.
BWW Review: LES MISERABLES Builds the Barricade in Jackson
by Juliana Asbill - Mar 13, 2019
When the lights dimmed in the theatre on March 8th, the cast of Les Miserables began what can only be described as a musical marathon. With practiced precision, they began a performance where, for almost 3 hours, singing was the only form of communication, and the entire audience was transported back to the 19th century in France, where a man served 19 years in jail for stealing bread, spent years chased by a relentless police inspector, young love was found for one but crushed for another, and a revolution was fought for by a group of students and citizens who will risk their lives for what they believe is right.
J. Anthony Crane Frequently Asked Questions
How many Broadway shows has J. Anthony Crane been in?
J. Anthony Crane has appeared on Broadway in 2 shows.
How many West End shows has J. Anthony Crane been in?
J. Anthony Crane has not appeared in the West End