Photos: First Look at 20,000 LEAGUES DEEP #HAWAIIASCENDING at Kennedy Theatre
The production runs through March 5.
The University of Hawai'i at Mānoa's Department of Theatre + Dance and Kennedy Theatre is presenting, 20,000 Leagues Deep #hawaii_ascending a brand-new devised immersive Theatre for Young Audiences (TYA) experience directed by alumnus and former HTY (Honolulu Theatre for Youth) Artistic Associate Alvin Chan, MFA. This world premiere production is an engaging interactive theatre experience specifically designed for young patrons (in grades 3-5) at Kennedy Theatre.
Check out photos below!
"Want to be a scientist on board a super-secret submarine and help save the world from the dangers of polluters? Then come on board the Nautilus and spin around the Pacific! But be careful, things might get a bit...slimy," says Director Chan.
Estimated run time is approximately 40 minutes and audience sizes are limited.
Public performances are available on Friday, February 24th and March 3rd starting at 7:00, 7:30, 8:00, 8:30 p.m. or on Saturday or Sunday February 26th, March 4th or 5th starting at 2:00, 2:30, 3:00, 3:30 p.m. Tickets range from $20-$8. Special school-time field-trip shows are also available at a discounted rate for school groups by contacting ktyouth@hawaii.edu.
Content warnings: flashing lights, fog effects, and possible jump scares. This unique production is not a "sit-down show"; it adventures through the Kennedy Theatre environment, so patrons should come ready to explore.
Chan believes that TYA productions that are inclusive and interactive allow the community and families to come together. Grandparents, parents, and their children can enjoy a shared experience as a family alongside other families. It's a chance to share a connection where children can see other children and parents see other parents. It is his belief that TYA productions help nurture communal experiences and strengthen the community. Chan notes, "What's most exciting about the intimacy and kinetic atmosphere of this production is that the audience is in the thick of the action, and what they do affects the story and allows the story to unfold. If you think about climate change, the whole concept can be just that; -- a far off concept that isn't a reality, -- but when you see it, when you're stuck in it, it becomes real."
For more information about the show and the direct link to purchase tickets online visit: manoa.hawaii.edu/liveonstage/leagues.

20,000 Leagues Deep #hawaii_ascending
Kennedy Theatre,
UHM Department of
Theatre & Dance
February 24 & 26
March 3-5, 2023
FRI: 7:00, 7:30, 8:00, 8:30pm
SAT/SUN: 2:00, 2:30, 3:00, 3:30pm
Kennedy Theatre Environment
1770 East-West Road
Honolulu, HI 96822
TICKET PRICES:
$20 Regular
$18 Senior, Military, UH Faculty/Staff
$15 Non-UHM Students
$10 Youth (2-17 years old)
$8 Students with Valid UHM ID
Ticket prices include all service fees.
PURCHASE INFO:
Link to purchase tickets available online at https://cloud.broadwayworld.com/rec/ticketclick.cfm?fromlink=2227153®id=98&articlelink=https%3A%2F%2Fmanoa.hawaii.edu%2Fliveonstage%2Fleagues?utm_source=BWW2022&utm_medium=referral&utm_campaign=article&utm_content=bottombuybutton1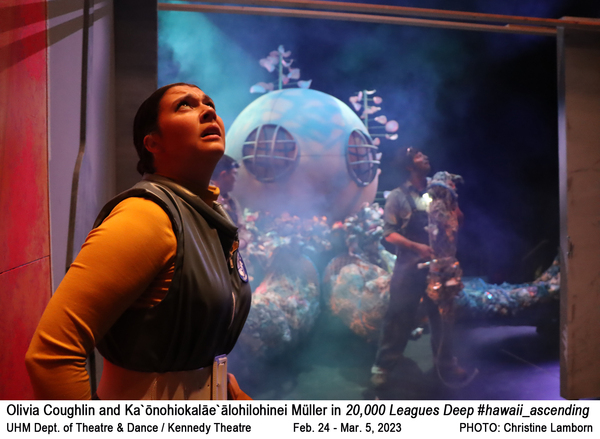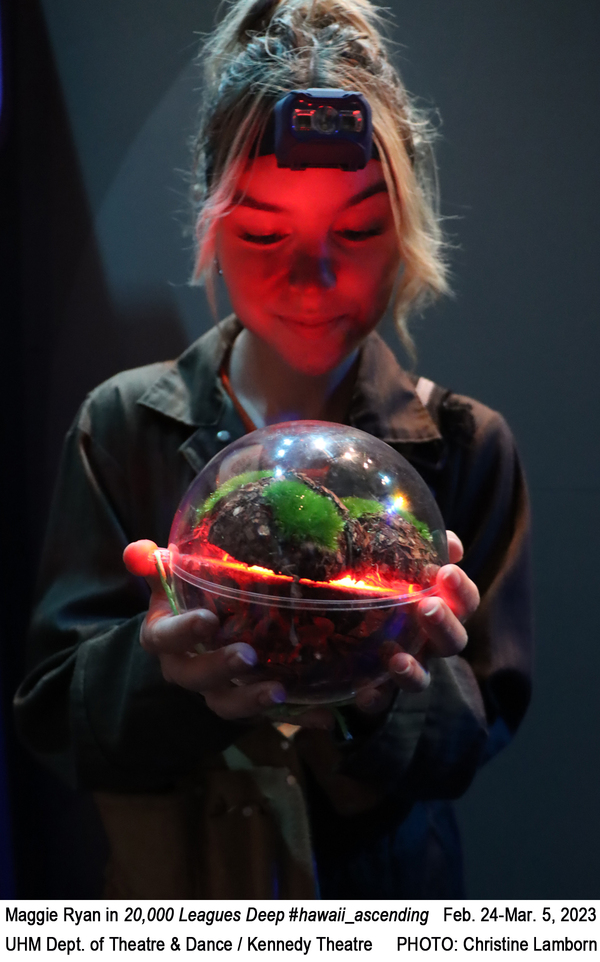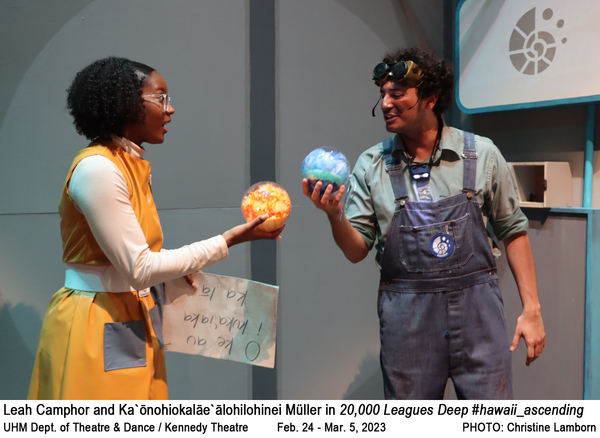 ---
Join Team BroadwayWorld
Are you an avid theatergoer in Hawaii? We're looking for people like you to share your thoughts and insights with our readers. Team BroadwayWorld members get access to shows to review, conduct interviews with artists, and the opportunity to meet and network with fellow theatre lovers and arts workers.
Interested? Learn more here.
---