BWW Review: MARY POPPINS at Broadway Palm Dinner Theatre is Supercalifragilisticexpialidocious!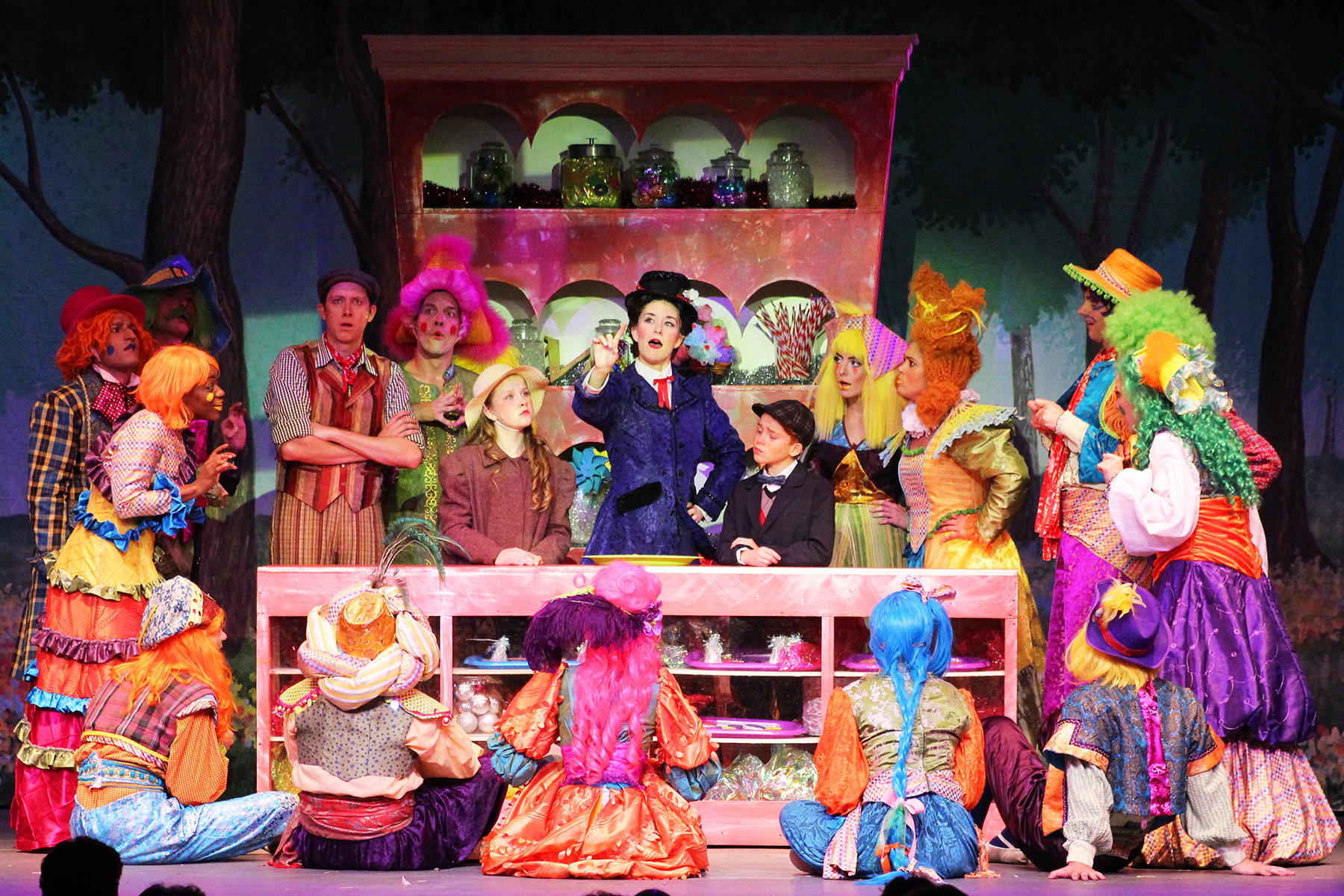 Broadway Palm's MARY POPPINS is one of the best productions I have ever seen, hands down--and I have seen quite a few musicals. While I was unsure how they would top their previous production, CLUE THE MUSICAL, Broadway Palm absolutely manages to do so.
MARY POPPINS is such an entertaining, fun show. It has all the familiar music from the original Mary Poppins film, with some new songs added in throughout. A couple of my favorite new additions were "Practically Perfect" and "Playing the Game." Both numbers showed the audience even more of Mary Poppins and her personality. Some of the other new numbers in the show allowed us to see more from George and Winifred Banks, and I enjoyed getting to see a fresh perspective on their characters. The artistic choices made in Broadway Palm's production of MARY POPPINS all make sense, and they did very well at tying together the story thoroughly.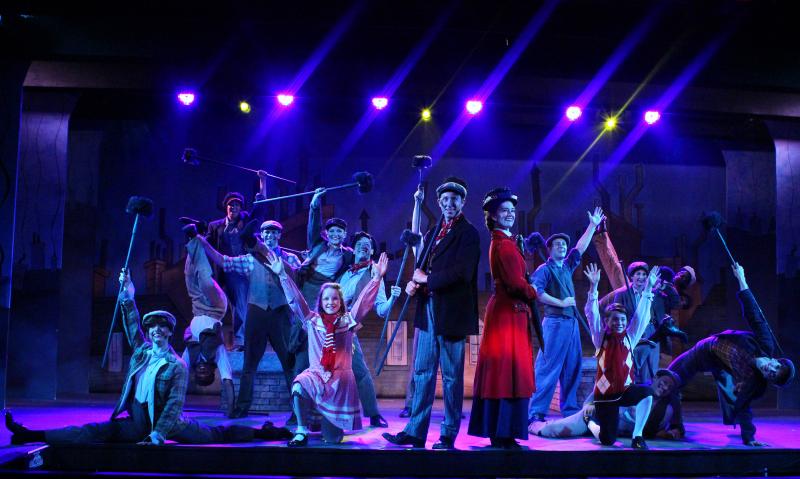 The musical numbers in Broadway Palm's MARY POPPINS had amazing detail and whimsy in them, and I very much appreciated how different they all were. "Step in Time" and "Supercalifragilisticexpialidocious" were both stand-out numbers, yet they were quite different in feel. I was impressed not only with the central performers in these big musical numbers, but the ensemble as well. Their unity was fantastic, and I enjoyed watching them. The cast started rehearsing this production for Broadway Palm two weeks before their first performance, and you would never know it was such a short amount of time because of their professionalism and skill. I was in awe, truly.
Melissa Whitworth, who performed the title role of Mary Poppins, embodied the part so thoroughly that it felt like Mary Poppins herself was up on that stage. She has a beautiful voice and incredible performance skills, but even beyond that, she managed to have the perfect Mary Poppins-esque facial expressions and movements throughout the entire show. I was thrilled each time she "flew" in or out with her umbrella. These little magical moments made the show even more breathtaking and nostalgic.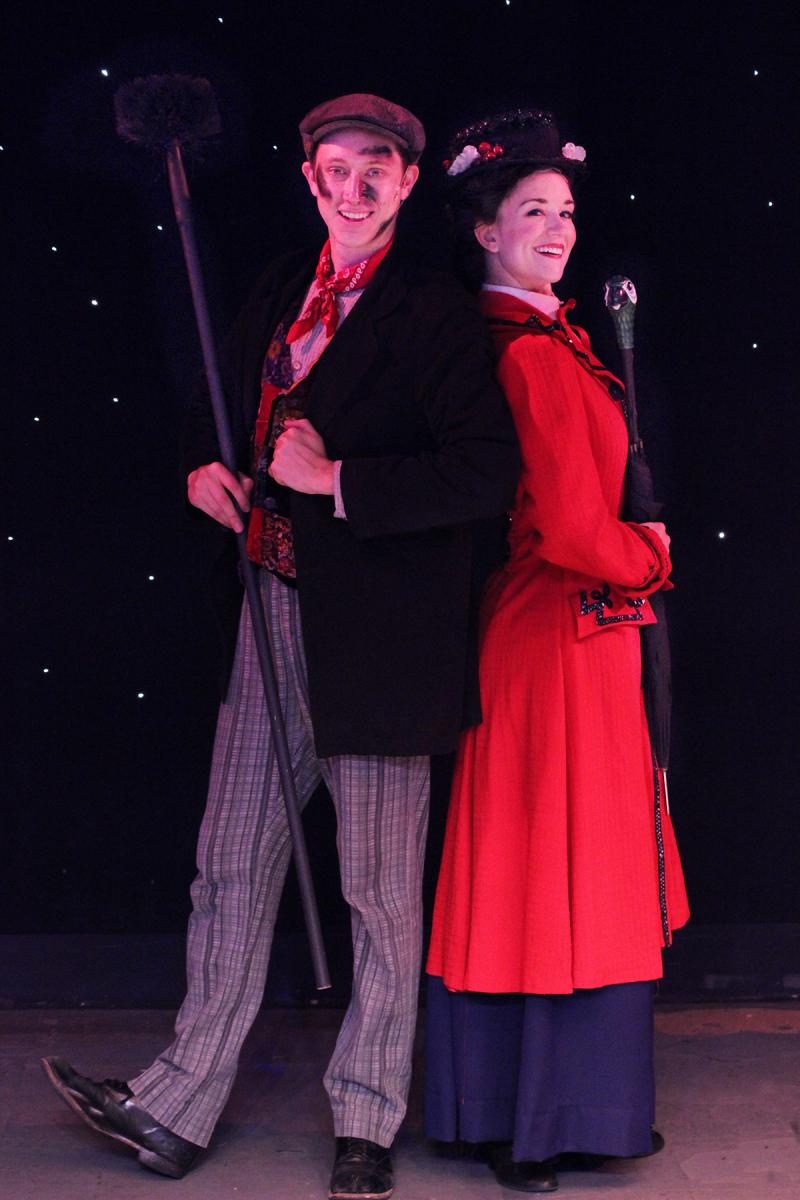 Chris Duir, who performed the role of Bert, matched Whitworth's Poppins perfectly. He helped the show transition from scene to scene many times, and the personality he brought to his character made each of these moments amusing. Of course, he also was a prominent character in many of the musical numbers of the show. He has a fantastic voice, and his tap dancing in "Step in Time" is not to be missed.
James Taylor Odom and Desirée Dillon were superb as George and Winifred Banks. At the performance I attended, Kylan Ritchie and Liam Hutt were Jane and Michael Banks, and they were also sensational. Not one person in this production was weak in any aspect of their performance, and that is what made it so wonderful.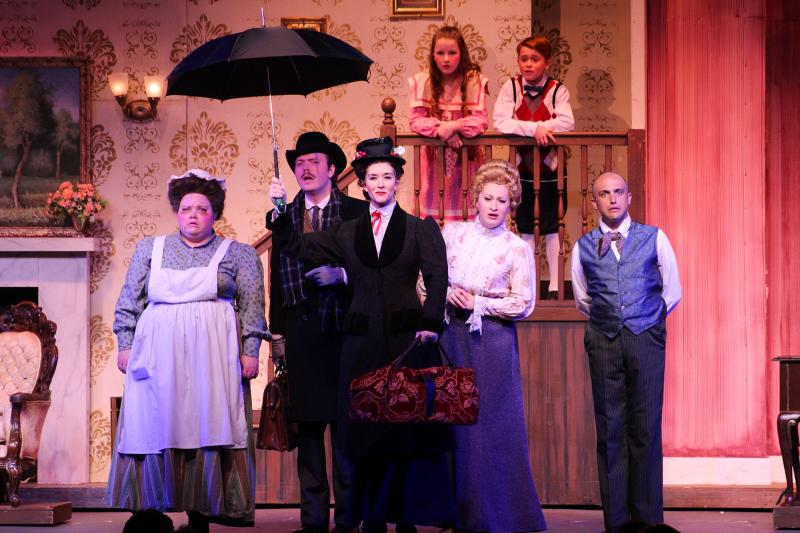 I truly can't recommend this show enough. If you have a chance to see MARY POPPINS at Broadway Palm this summer, absolutely do so. I would go again, if I had the chance!
MARY POPPINS runs at Broadway Palm from now until August 12th. Performances are Wednesday through Sunday evenings, with select matinees. Adult ticket prices range from $40 to $65, with discounts for groups of 20 or more. You can get tickets by calling Broadway Palm at (239) 278-4422, ordering them online through their website, BroadwayPalm.com, or stopping by the box office at 1380 Colonial Boulevard in Fort Myers, FL. Don't forget, Broadway Palm is having a summer special for this production, and children 18 and under can get tickets for $20. This is a great deal, and an awesome opportunity. Don't miss this Supercalifragilisticexpialidocious show!