BWW Review: MARY POPPINS at Broadway Palm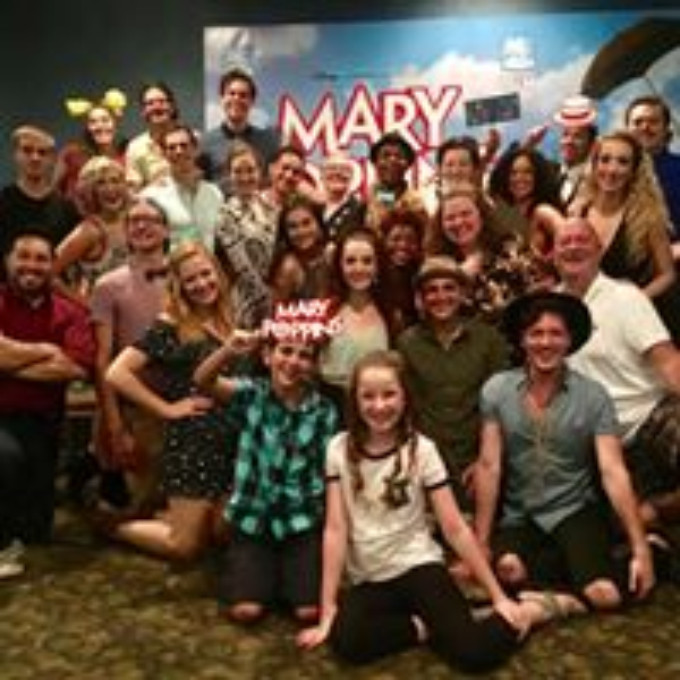 If the stress of living in today's world is getting to you, take yourself to Broadway Palm, spit spot, where you can spend a couple hours surrounded by the magic of Mary Poppins.
Creating that magic in a movie is simple. Recreating it on a stage a mere ten feet or so from paying customers not so much. But by the time the indomitable Miss Poppins sails elegantly into the air, you are on board with her mantra, "Anything Can Happen If You Let It." Kudos to Technical Director Dominic Lau who I'm guessing is the person behind all the special effects and sleight of hand that come off without a hitch.
Melissa Whitworth brings just the right posture and crisp delivery as the world's favorite nanny. Kylan Ritchie and Liam Hutt do a fine job of portraying her charges Jane and Michael Banks. They log a lot of stage time, much of it at a run.
The supporting cast, however, is equally impressive. Each one steps up to make the most of their big moment. Jen Hope was a standout as Mr. Banks' horrible nanny Miss Andrew. Clad all in black, she swoops around like a cross between Cruella De Vil and Miss Hannigan. That she is also portraying the gentle Bird Woman shows her versatility. And what a voice she has.
The production numbers are explosions of pure joy created by choreographer Samantha Hewes-Cramer. In "Supercalifragilisticexpialidocious" the moves are reminiscent of the Village People except with considerably more letters to spell out. The lively "Steps in Time" features a throng of tap dancing chimney sweeps.
This Disney inspired extravaganza is a great opportunity to introduce your kids to live theater. The production runs until August 12, 2017, at 1380 Colonial Boulevard, Fort Myers, FL. Call 239.278.4422 for tickets.
Related Articles View More Ft. Myers/Naples

Stories

Shows