Review: MAMMA MIA! at Broadway Palm is Fabulously Fun!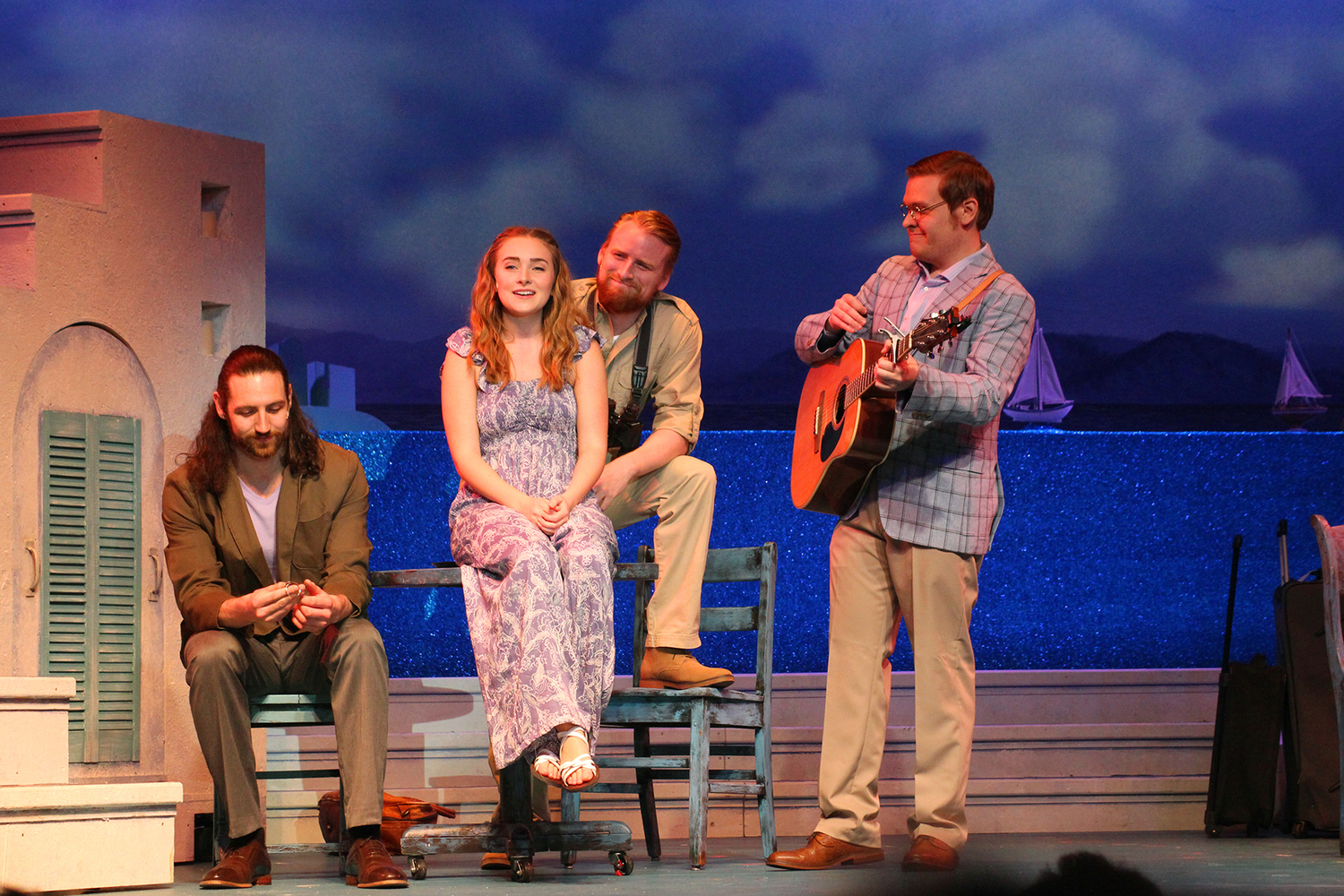 Broadway Palm Dinner Theatre never fails to transport you to another world with their productions, and MAMMA MIA! is no exception. From the familiar storyline of MAMMA MIA! and songs of ABBA, to the fun costumes and choreography, this show is one of the best productions Broadway Palm has brought to Southwest Florida.
The story of MAMMA MIA! follows Sophie on her journey to find out who her father is, so he can attend her wedding and walk her down the aisle; the only problem is, there are three men who could possibly be her father: Sam, Harry, and Bill. There is obviously some tension and humor as these three men are reunited with Sophie's mother, Donna, and Broadway Palm has done an excellent job at recreating this story of reunion, love, and amusement on their stage.
Lauren Mary Moore was perfect as Sophie. She brought personality and vibrancy to Sophie's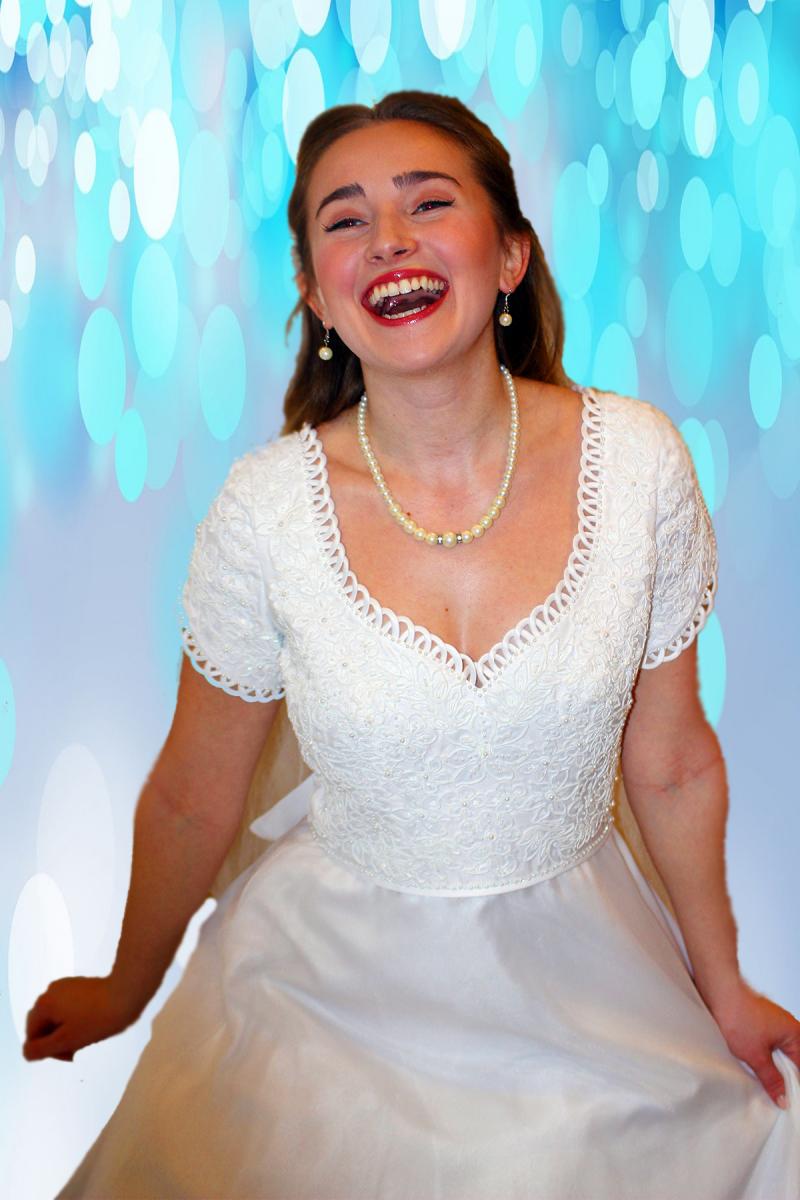 character, and she most definitely dazzled the audience with her voice and acting skills in her Broadway Palm debut. Sophie's friends, Ali and Lisa, played by Kiersten Benzing and Morgan McGhee, respectively, were fantastic. They were great supporting characters to Moore's Sophie, bringing energy and bright talent to the stage every time the trio was together.
Erin Fish played Sophie's mother, Donna, and she was spectacular in the role. She is an incredible singer and performer, and I thoroughly enjoyed every moment she was on the stage. Her mother-daughter dynamic with Moore's Sophie was authentic and sweet; they were an amazing duo when they were together. I also loved the trio she made with Kathleen Carter as Tanya and Shannon Connolly as Rosie. They were hilarious together, and each one was clearly very talented. Carter and Connolly have both appeared very recently in other shows on the Broadway Palm stage--CHICAGO and A CHRISTMAS STORY--and I very much enjoyed seeing them take on other roles.
Sophie's three possible fathers--Harry, Bill, and Sam--were played by Connor Simpson, Bobby Becher, and Drew Stairs, respectively, and each one of them had at least one great standout moment in the show. They were all excellent performers in every aspect, as was the rest of the ensemble.
I very much appreciate all of the thought and detail Broadway Palm always puts in to each of their productions. The set of MAMMA MIA! was beautiful and incredibly creative; I have to commend the set designer, Evan Adamson, on how brilliant it is. I loved how the set pieces could be spun to transport the audience and cast to different scenes of the show. It brought the Greek island MAMMA MIA! is set on to life. The costuming was also outstanding, thanks to costume designer John P. White. The orchestra was fabulous as well, and they more than did justice to the music of ABBA.
One of the best moments of the show was the curtain call, during which the cast reprised some of the most well-known MAMMA MIA! numbers, including Dancing Queen and Mamma Mia. The entire company was in flashy, fun costumes, and the audience all stood and sang and danced along with the cast--I promise this is something you'll want to see and experience for yourself.
I absolutely recommend seeing Broadway Palm's production of MAMMA MIA! if you are looking for an evening of great food and service, engaging performance, and fun. You will most definitely dance, jive, and have the time of your life.
MAMMA MIA! is playing at Broadway Palm now through April 7. Performances are Tuesday through Sunday evenings, with selected matinees. Ticket prices range from $45 to $70, with discounts for children and parties of 20 or more. Advance reservations are required and tickets can be reserved by calling (239) 278-4422, by visiting BroadwayPalm.com, or by stopping by the box office at 1380 Colonial Boulevard in Fort Myers, Florida.