Photo Flash: First Look at DM Playhouse's CHITTY CHITTY BANG BANG
The Des Moines Community Playhouse presents the Broadway musical, CHITTY CHITTY BANG BANG, Nov. 27-Dec. 20, 2015. BroadwayWorld has a first look at the cast in action below!
Take a fantastic musical adventure with an out-of-this-world car. An eccentric inventor, Caractacus Potts (Brandon John Lee), sets about restoring an old race car from a scrap heap with the help of his children, Jeremy (Will Donaghy, Nicholas Wharff) and Jemima (Allison Koch, Natalie Grote). They soon discover the car has magical properties including the ability to float and take flight. Trouble occurs when the evil Baron Bomburst (Peter Dean) desires the magic car for himself. Based on the beloved 1968 film version of Ian Fleming's children's book, and featuring an unforgettable score by the Sherman Brothers ("Mary Poppins"), "Chitty Chitty Bang Bang" is the family holiday classic that Des Moines Community Playhouse audiences will find "Truly Scrumptious."
The Playhouse cast is directed by John Viars with music direction by Brenton Brown and choreography by Jim Kolnik. The cast includes Sydney Allen, Annika Baker, Dani Boal, Meridan Boyd, John Claes, Alex Clifton, Lyndsy Darland, Caitlyn Dean, Eric Deutz, Katie Dorrell, Cael Fitch, Kate Fitzgerald, Jackson M. Gabby, Brooke Greenberg, Darren Grote, Campbell Helton, Isaac Helton, Jay Jacobson, Will Johnson, Greg Millar, Mitchell Nieland, Brett Spahr, Tony Tandeski, and Wesley Tener.
Tickets may be purchased online at dmplayhouse.com, by phone at 515-277-6261, or at the Playhouse ticket office, 831 42nd St.
Photo Credit: Steve Gibbons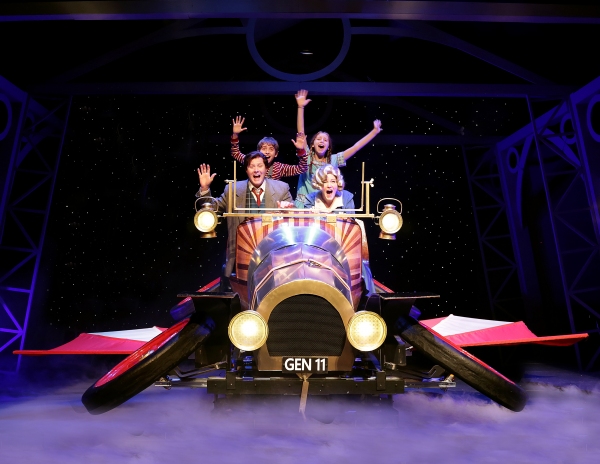 (clockwise from upper left) Nicholas Wharff as Jeremy Potts, Natalie Grote as Jemima Potts, Dani Boal as Truly Scrumptious, and Brandon John Lee as Caractacus Potts

(clockwise from upper left) Nicholas Wharff as Jeremy Potts, Natalie Grote as Jemima Potts, Dani Boal as Truly Scrumptious, and Brandon John Lee as Caractacus Potts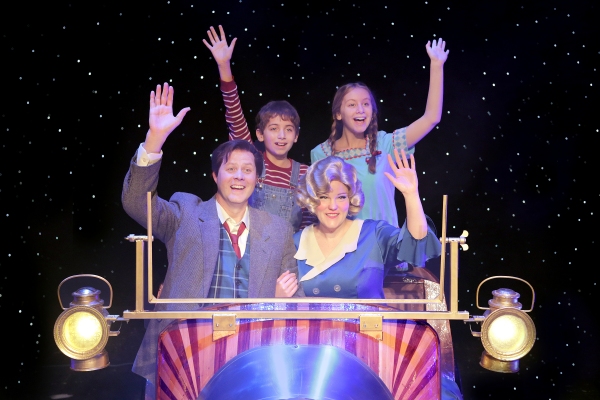 (clockwise from upper left) Nicholas Wharff as Jeremy Potts, Natalie Grote as Jemima Potts, Dani Boal as Truly Scrumptious, and Brandon John Lee as Caractacus Potts

Will Donaghy as Jeremy Potts, Dani Boal as Truly Scrumptious, Allison Koch as Jemima Potts, and Brandon John Lee as Caractacus Potts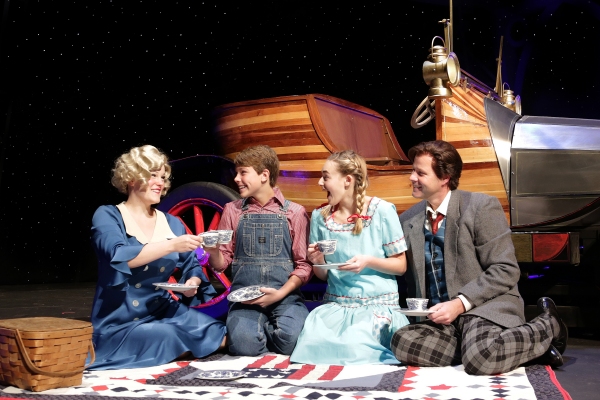 Dani Boal as Truly Scrumptious, Will Donaghy as Jeremy Potts, Allison Koch as Jemima Potts, and Brandon John Lee as Caractacus Potts
More Hot Stories For You