Photo Flash: Sherman Playhouse's THE SUPPORTING CAST
On July 8, The Sherman Playhouse is proud to present, THE SUPPORTING CAST, an uproarious comedy by George Furth. The show opens at 8 p.m. for a four-week run.
In THE SUPPORTING CAST, the wife of a successful author has written her own book about friends who are spouses of celebrities and what it is like to be married to "somebody famous." She invites them to her house on the beach in Malibu to let them read advance copies and to break the news to them gently that the book holds nothing back. The whole bunch gets even more out of
control when they actually read the tell-all book to discover it truly does "tell all." But when the news arrives that the book has already been optioned to be made into a movie, they change their tune, brimming with excitement about which star will play them in the film.
"This is one of those rare plays which has the audience sitting on The Edge of their seats not wanting to miss a word of the brittle, sparkling dialogue," said director John Taylor of Sherman. "I liken it to a glass of champagne, with bubbles constantly rising to the surface and bursting delightfully before our eyes while at the same time tickling our senses."
"We are having a blast putting this play together, because it's a comedy with a dose of reality," said producer Katherine Almquist of Sharon. "Among the laughs are observations about what it means to support others in their moments of fame. It's a wonderful blend of physical comedy and heart-felt emotion. Audiences need only to enjoy going to the movies, they don't need
to have been in one, to get a real kick out of this show. It's simply darn good fun."
THE SUPPORTING CAST features some of the region's finest actors: Sarah Saltus (Bethel), Jacky Saulnier (Danbury), Robyn Maitland (New Fairfield), Bruce Tredwell (Brewster, NY), and Laura Grasseler Flake (NewMilford).
Along with director Taylor and producer Almquist, the show's production team includes: Lighting Designer, Peter Petrino; Sound Designer, David White; Assistant Director, Justine Arnold; and Stage Manager, Terry Hawley.
THE SUPPORTING CAST made its Broadway debut on August 6, 1981 at the Biltmore Theatre. Variety said of the play that it's "Terrifically funny . . . [with] enough visual jokes to build a miniature Mack Sennett comedy."
THE SUPPORTING CAST runs July 8,9 15,16,17 22,23 29,30. Curtain time is 8:00 p.m. Fridays & Saturdays, with a 2:00 p.m. Sunday matinee on July 17. Tickets for all shows are $20 for general seating.
On Thursday, July 7, all patrons are invited to attend a "Half-Price Preview Night" at 8:00 p.m. where all tickets are only $10. Students may see any performance for only $10 if they pay in CASH ONLY AT THE DOOR and carry a valid student ID. Students may not make reservations in advance for a performance. On July 8, an opening night party on will be held after the
show, complete with wine and hors d'oeuvres.
Reservations can be made online at WWW.SHERMANPLAYERS.ORG or by calling the box office at (860) 354-3622 . The Sherman Playhouse now accepts credit card payments both online and at the door.
The Sherman Playhouse is a local theatre company located on 5 Route 39 North (at the intersection of Route 37 and 39) in Sherman, Conn.
Photo credit: Josh Siegel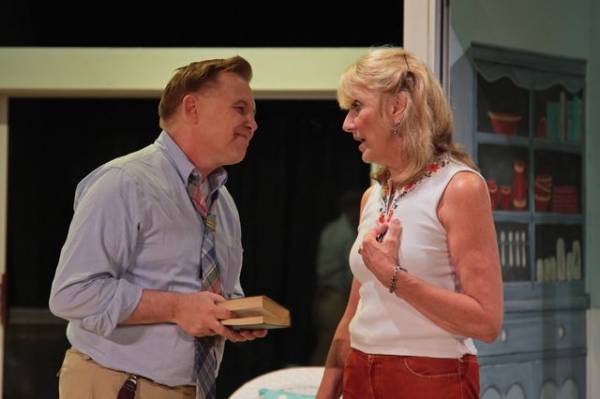 Bruce Tredwell and Sarah Staltus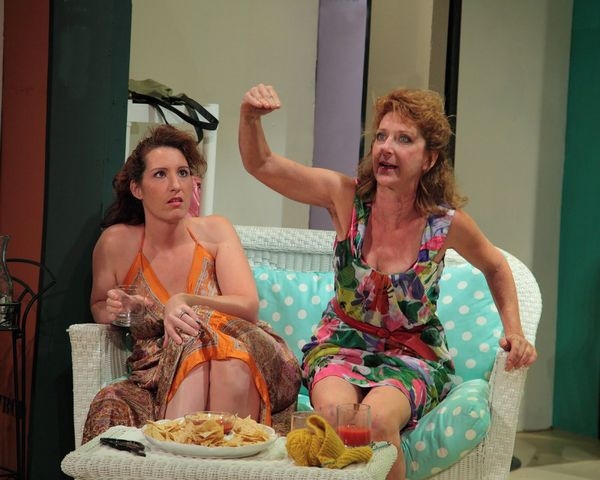 Laura Grasseler Flake and Robyn Maitland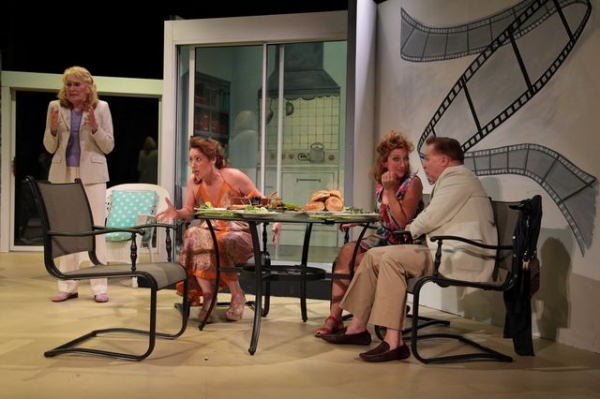 Sarah Saltus, Laura Grasseler Flake, Robyn Matiland, and Bruce Tredwell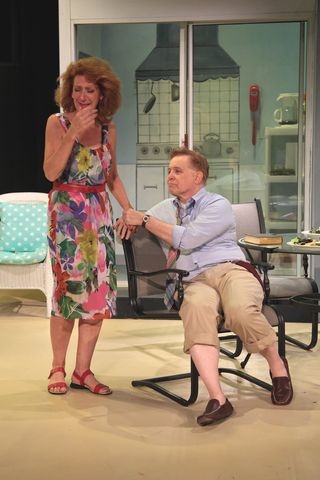 Robin Maitland and Bruce Tredwell

More Hot Stories For You