Photo Flash: Goodspeed's BAND GEEKS!
Goodspeed Musicals loves a parade. So they called upon the local High School Marching Band to parade through Chester center to kick-off their hip new musical BAND GEEKS!
A high-stepping tribute to high school marching bands and misfits everywhere! With just nine members and dwindling funds, the Cuyahoga High Marching Beavers are close to extinction. When a troubled athlete is relegated to their ranks, tuba-playing band captain Elliott and his best friend Laura must find a way to unite the band, embrace their inner geek and save the Marching Beavers. A rousing and triumphant musical for all ages!
This hilarious and triumphant story about growing up and fitting in features Music by
Mark Allen
, Gaby Alter, and Tommy Newman with Lyrics by Gaby Alter and Tommy Newman, and Book by Tommy Newman and
Gordon Greenberg
. Concept by Tommy Newman.Now playing through June 6 at The
Norma Terris
Theatre, 33 North Main Street, Chester, Connecticut. For more information contact 860-873-8668 or
goodspeed.org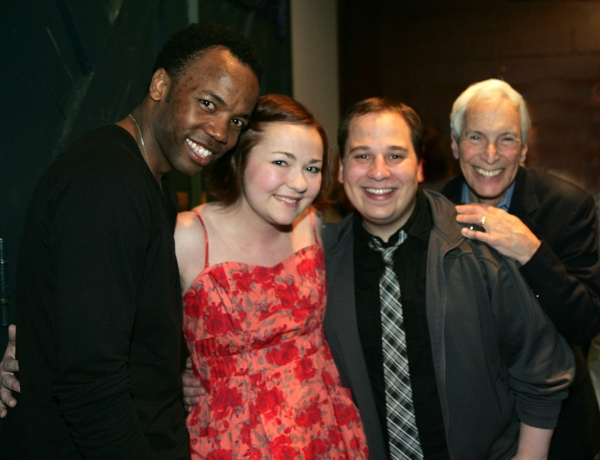 Tommar Wilson, Katie Klaus and Jared Gertner with Michael Price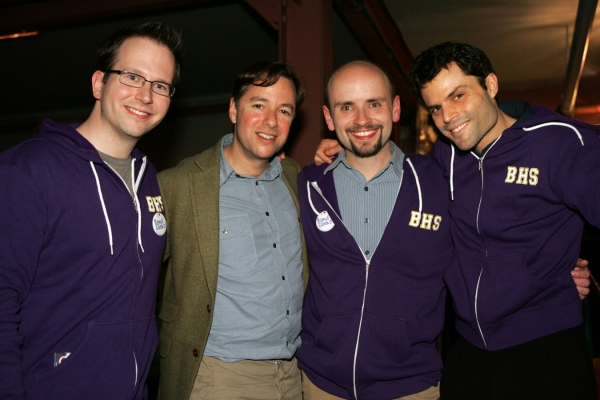 Tommy Newman, Gordon Greenberg, Mark Allen and Gaby Alter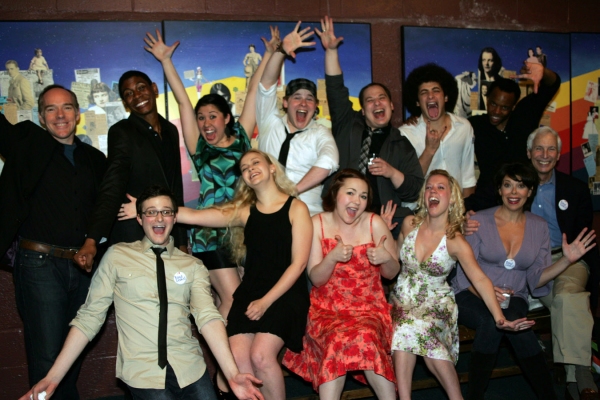 The cast of Goodspeed Musicals BAND GEEKS!