Photo Flash: Connecticut Repertory Theatre Begins Performances of WAITING FOR LEFTY and SEVERANCE
Connecticut Repertory Theatre (CRT) will present "Waiting for Lefty", which will be the first play directed by new Artistic Director Michael Bradford. "Waiting for Lefty" will be paired with "Severance", a new one-act play by Levi Alpert. Performances will be held in the Nafe Katter Theatre from February 23rd through March 5th 2017. For tickets and information please visit crt.uconn.edu or call (860) 486-2113.
Check out photos from both shows below!
Clifford Odets' passionate and politically-charged play "Waiting for Lefty" is a timeless piece of classic American theatre that you won't readily forget. In 1930's New York City the Great Depression takes full force and working families are put out on the streets to starve. As people fight for their lives, a union of cab drivers decide 'no more' and wait for their leader, Lefty Costello, to choose if they will strike or not. The demand for social change drives this classic Group Theatre production into modern times leaving us to answer: "what are we waiting for?"
Michael Lewis leads the cast of "Waiting for Lefty" as Harry Fatt. Lewis has performed in many New York City venues, as well as regional theaters across this country and Europe. Favorite roles include Claudius, Pistol, Malcolm, Dogberry, Bassanio, Costard, the Shepherd's Son, Bottom, and the Fool. He also relished Quasimodo in "Hunchback of Notre Dame", Tom in "The Glass Menagerie", and Carson in the original cast of Horton Foote's Pulitzer-Prize winning "Young Man From Atlanta." In NYC he has appeared at the Brooklyn Academy Of Music, Primary Stages, NY Theater Workshop, the Transport Group, the Vineyard, as well as featured acting roles at the Metropolitan Opera. Television and film work includes "Blue Bloods", "Unforgettable", "Law and Order(s)", "666 Park Avenue", "Billions", "The Detour" and the feature films "Darrow" and "Signs of Life."
Robin Haynes plays Dr. Barnes. Haynes' Broadway credits include "Blood Brothers" (original cast), and "The Best Little Whorehouse in Texas". He performed in the National Tour of "My Fair Lady", "Buddy", and "Jekyll & Hyde." Off-Broadway credits include: "Collaborators", "The Return of The Prodigal", "Perfect Crime", "Twelfth Night", "Minor Demons", "She Loves Me", "Romeo and Juliet", "Billy Bishop Goes To War", etc. Film: T"o Be Or Not To Be", "Hot Dog! The Movie", "Homecoming", "Soldier's Heart." Television: "Law and Order: Criminal Intent", "Third Watch", "Cosby", "M*A*S*H," "Dallas," "House Calls", "Quincy", "M.E." Regional: Goodspeed, Actors Theatre of Louisville, Cincinnati Playhouse In The Park, Hartford Stage Company, The Wick, Florida Studio Theatre, and Seattle Repertory Theatre.
Please call the box office at 860.486.2113 for tickets and additional information or visit www.crt.uconn.edu for specific show dates and times because performance schedules vary and are subject to change. The Nafe Katter Theatre is located on the campus of the University of Connecticut in Storrs, CT.
Photo credit: Gerry Goodstein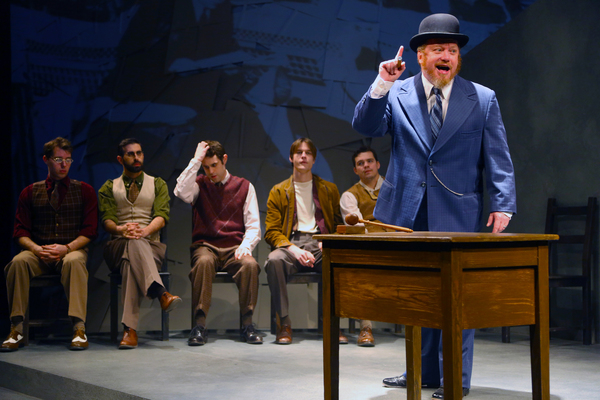 Michael Lew
is and the cast of LEFTY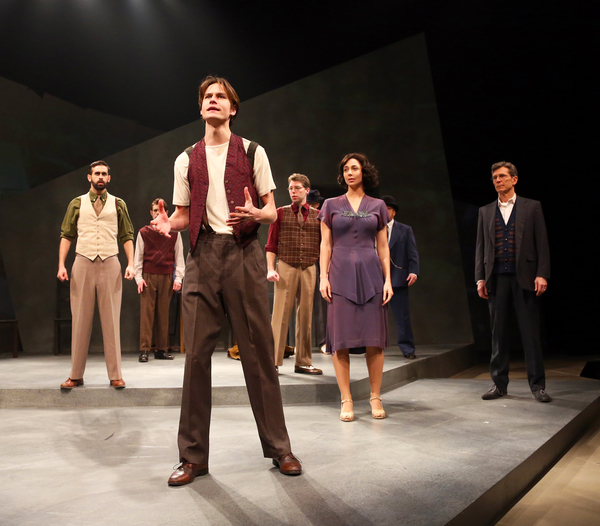 Ben Senkowski and the cast of LEFTY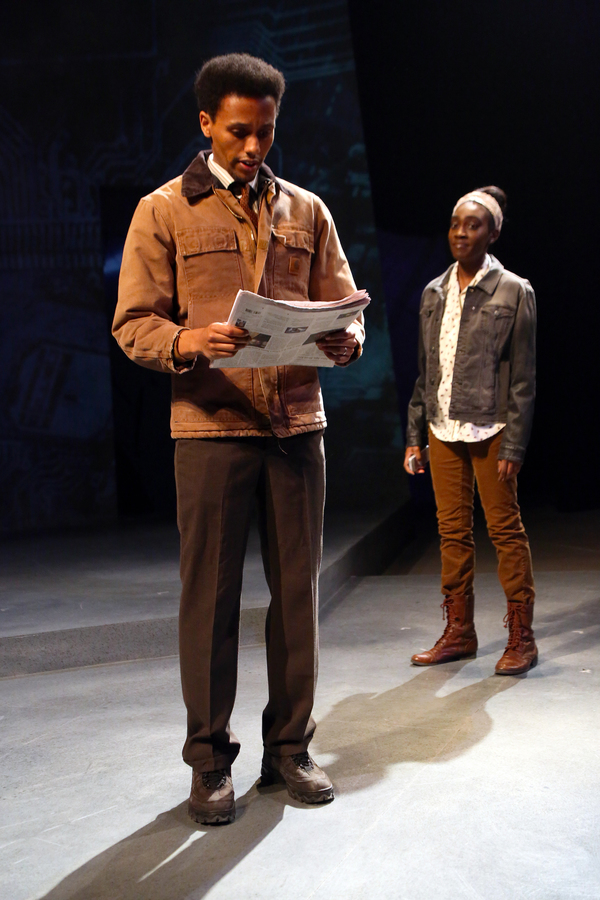 Samuel Kebede and Shavana Clarke in SEVERANCE