Photos: Broadway Method Academy Presents Inaugural Stephen Sondheim Awards
On June 4, members of the Broadway community gathered at the Shubert Theatre of New Haven to celebrate excellence in high school musical theater at the first annual Stephen Sondheim Awards.
Broadway Method Academy (BMA), in association with the Shubert Theatre of New Haven and Westport Country Playhouse, produced the black-tie gala, which featured performances from the season's nominated musicals. The event was hosted by Hamilton alum, Solea Pfeiffer and Ryan Vasquez.
"We couldn't be prouder of this program," said BMA Executive Director Connor Deane. "Fourteen schools and their communities came together to support the arts. This gala made it clear that the future of musical theater is in bright, talented hands. The arts are alive and well, here in Connecticut."
The Stephen Sondheim Awards serve as the Regional Award Program to the National High School Musical Theater Awards in New York City. The two winners of Best Actor and Actress will advance to the "Jimmy's" later this month. In addition to the Jimmy Awards, the two winners were presented with $1,000 from the Jamie Hulley Arts Foundation and a full scholarship to BMA's 2018 summer musical theater intensive.
Eleven awards were given out throughout the ceremony by a host of Broadway artists. The winners are below.
The winners for the 2018 Stephen Sondheim Awards are ...
Best Scenic Design
Justin Mossa - Footloose - Darien High School
Best Costume Design
Sophie Howard - Footloose - Darien High School
Best Lighting Design
Oak Chaisathaporn - Hairspray - Suffield Academy
Best Supporting Actor
Callum Zak - Legally Blonde - Kyle/Chad/Dewey - Shelton High School

Best Supporting Actress
Madison LaPlante - Shrek - Dragon - West Warwick
Best Choreography
Katherine Sedlock - Legally Blonde - Shelton High School
Best Direction
Tim Sorensen - Footloose - Darien High School
Best Actor
Cooper Cardone - Beauty and the Beast - Beast - North Kingstown
Best Actress
Teah Renzi - Les Miserables - Eponine - Newtown High School
Best Musical
The Addams Family - Amity Regional High School
The Jamie Hulley Arts Foundation to presented $1,000 to both Kailey Anderson of Darien High School and Carlos Perez of Trumbull High School.
The gala was music directed by Jad Bernardo and featured choreography by Julie Kavanagh and Audra Bryant. Weston G. Wetzel serves as Director of Production, with David Dreyfoos as Production Stage Manger. Connor Deane and J. Scott Handley produced.
ABOUT BROADWAY METHOD ACADEMY
Broadway Method Academy is a non-profit organization that offers a premier musical theatre-training program and provides the essential tools for young artists in acting, singing, and dancing. BMA also connects children and teens that are passionate about the arts with some of Broadway's top talents and guest instructors. BMA's goal is to create a thriving artistic atmosphere where students can create lasting friendships and develop skills they will use forever.
ABOUT THE SHUBERT THEATRE
Opened in 1914, the Shubert Theatre in the New Haven earned the title "The Birthplace of the Nation's Greatest Hits" by staging over 300 shows that later opened in New York. Although the Shubert is best known for its Broadway presentations, the theatre has played host to the greatest artists of ballet, opera, classical music, jazz, big bands and popular solo artists - a tradition that continues today. The Shubert Theatre is owned and operated by CAPA-A Connecticut Not-For-Profit Organization. CAPA is one of America's most respected theatre managers and diverse arts and entertainment presenters. In addition to the legendary Shubert Theatre in New Haven, CAPA is owner/operator of downtown Columbus, Ohio's magnificent historic theatres (Ohio Theatre, Palace Theatre, Southern Theatre) and manager of the contemporary Riffe Center Theatre Complex and Lincoln Theatre.
ABOUT Westport Country Playhouse
The mission of Westport Country Playhouse is to enrich, enlighten, and engage the community through the power of professionally produced theater worth talking about and the welcoming experience of the Playhouse campus. The not-for-profit Playhouse provides this experience in multiple ways by offering: Live theater experiences of the highest quality, under the artistic direction of Mark Lamos; educational and community engagement events to further explore the work on stage; the New Works Circle Initiative, a program dedicated to the discovery, development, and production of new live theatrical works; programs for students and teachers with extensive curriculum support material; Script in Hand play readings to deepen relationships with audiences and artists; the renowned Woodward Internship Program during the summer months for aspiring theater professionals; Family Festivities presentations to delight young and old alike and to promote reading through live theater; youth performance training and performance opportunities through Broadway Method Academy, WCP's resident conservatory; and the beautiful and historic Playhouse campus open for enjoyment and community events year-round.
All photos by Chris Milligan Photography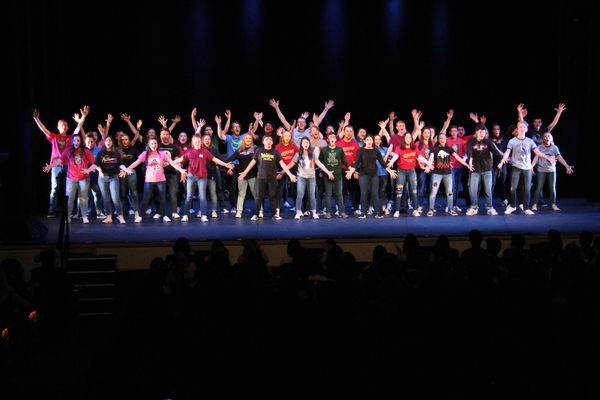 Opening Number

Mike Ryan

Kim Simon, Abby DePillips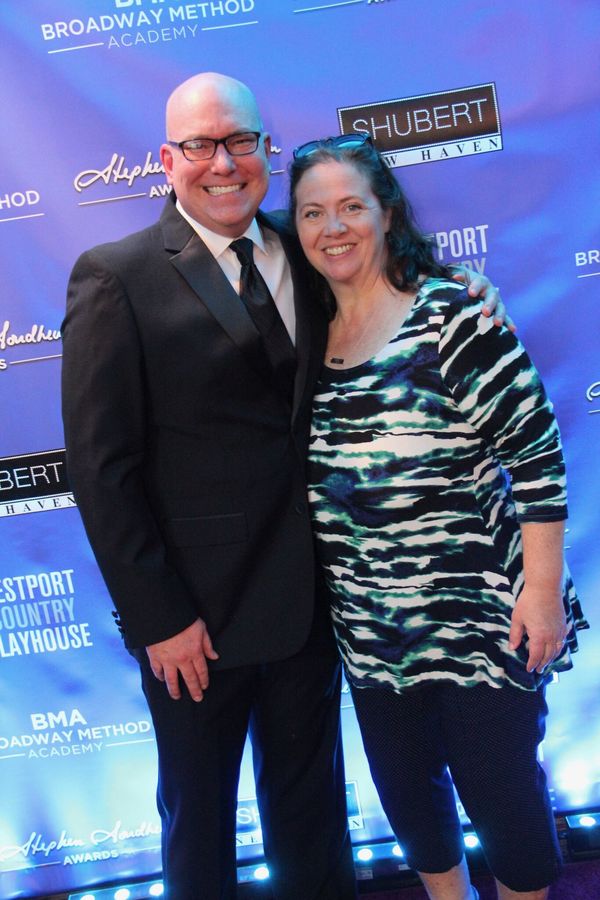 J. Scott Handley, Robin Irwin

Evan Kazprzak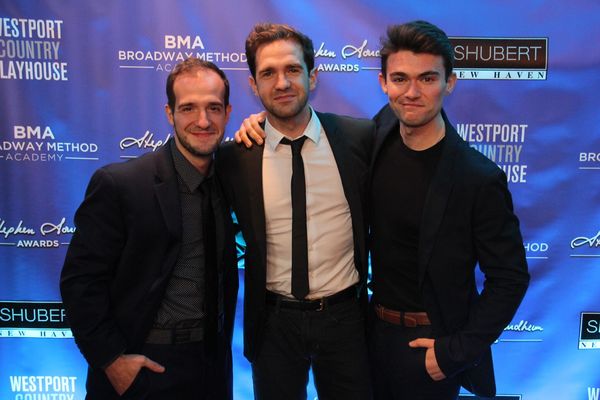 Evan Kazprzak, Dan DeLuca, Mike Ryan

CCM Musical Theater Students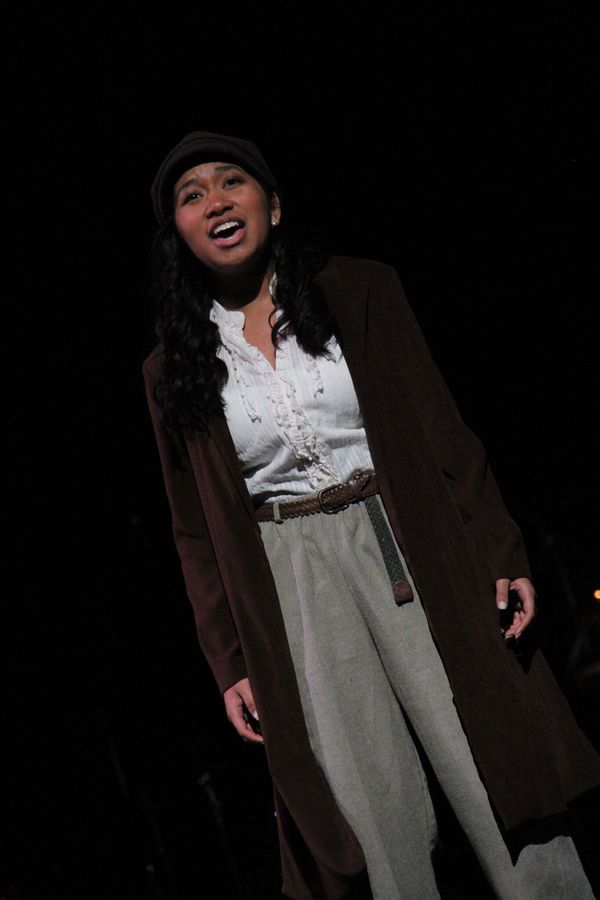 Teah Renzi

Best Actress Nominees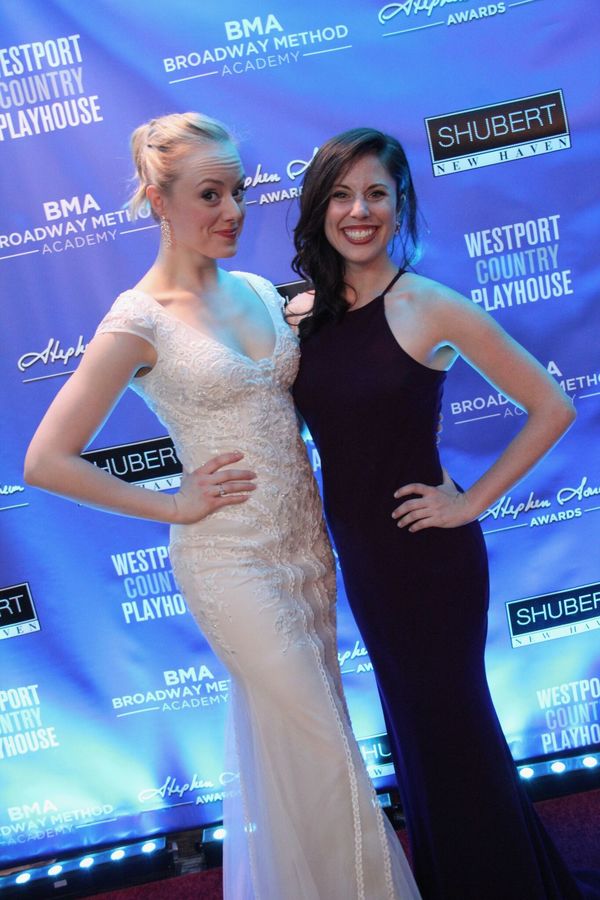 Audra Bryant, Julie Kavanagh