SRO Theatre's 2017-18 Season Continues With THE CRUCIBLE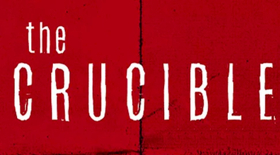 SRO Theatre Company's 2017-2018 season, it's 33rd, continues with The Crucible, Arthur Miller's landmark drama that has gripped audiences for nearly 65 years and couldn't be more timely in today's political environment.
The production, directed by SRO Theatre Artistic Director Kristofer Green, will play the Columbus Performing Arts Center's Shedd Theatre beginning with a preview performance on Thursday, October 12, 2017. The Tony Award winning play officially opens Friday, October 13 and will run through Sunday, October 22, 2017.
The McCarthy-era drama, set in Puritan Salem, paints a portrait of a paranoid, litigious society - power-hungry and gripped by misguidEd Moralism - and predicts, among many things, the era of Donald Trump.
The story focuses upon a young farmer, his wife, and a young servant-girl who maliciously causes the wife's arrest for witchcraft. The farmer brings the girl to court to admit the lie-and it is here that the monstrous course of bigotry and deceit is terrifyingly depicted. The farmer, instead of saving his wife, finds himself also accused of witchcraft and ultimately condemned with a host of others.
The Crucible is a dramatized and partially fictionalized story of the Salem witch trials that took place in the Massachusetts Bay Colony during 1692/93. Miller wrote the play as an allegory for McCarthyism, when the United States government ostracized people for being communists. Miller himself was questioned by the House of Representatives' Committee on Un-American Activities in 1956 and convicted of contempt of Congress for refusing to identify others present at meetings he had attended.
The play was first performed at the Martin Beck Theatre on Broadway on January 22, 1953, starring E. G. Marshall, Beatrice Straight and Madeleine Sherwood. Miller felt that this production was too stylized and cold and the reviews for it were largely hostile (although The New York Times noted "a powerful play [in a] driving performance"). Nonetheless, the production won the 1953 Tony Award for Best Play.
The Crucible features a talented local cast that includes James Harper (John Proctor), Amanda Phillips (Elizabeth Proctor), Melissa Hall (Abigail Williams), Brandon Maldonado (Rev. Samuel Parris), William Macke (Rev. John Hale), Eli Brickey (Mary Warren), Victor D'wayne Little (Deputy Governor Danforth) and Aileen Targett (Mercy Lewis).
Tickets are $23, $20 for students and senior citizens, $18 preview, available at www.srotheatre.org.
ABOUT SRO THEATRE COMPANY
Committed to producing both classic and contemporary works that break cultural and generational boundaries, SRO Theatre Company continues to operate as one of Columbus' oldest not-for-profit theaters. In SRO's 33 year history, it has won international acclaim for the quality of its productions, its depth and diversity and the excellence of its many community programs.