Transgressive Theatre-Opera Announces Cast & Crew For MASQUE AT KENILWORTH/TRIAL BY JURY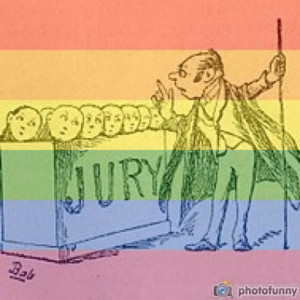 Transgressive Theatre-Opera, one of Chicago's premiere storefront opera companies, presents a Double Bill of Sullivan's Masque at Kenilworth and Gilbert & Sullivan's Trial by Jury, on September 21 and 22, 2018, 8:00 pm, in the auditorium space at the historic Ebenezer Lutheran Church, located at 1650 W. Foster Avenue on Chicago's northside.
Singing Sullivan's rich melodies will be sopranos Teaira Burge, Katherine Petersen, and Emily Cox, countertenor Bruno Rivera, mezzo-sopranos Susan Gosdick, Katherine B. Dalin, Brittany Jeffery, and Pamela Torrey, tenors Joshua Louis Smith, Alex Carey, W. Ryan Frenk, and Brian Pember, baritones Jonathan Wilson and Brad Jenks, and bass Alex Rattana. Sarah Jenks musically directs, with stage direction by Producing Artistic Director Aaron Hunt and choreography by Emily Brantz. Paul Knappenberger is the lighting designer and Adriana Pinkerton provides projection design. Co-costume designers Kate Setzer Kamphausen and Tim McAdams creating outfits of leather and lace. Nathaniel C. Fishburn is the assistant director.
Masque at Kenilworth was commissioned in 1864 by the Birmingham Music Festival, the libretto's conceit being a courtly entertainment for Queen Elizabeth during a mythical visit to Kenilworth Castle in 1575, as imagined by Sir Walter Scott in his novel, Kenilworth. Originally labeled as a cantata, Masque at Kenilworth will be presented fully staged and choreographed. A twenty-two-year-old Sullivan's foray into this light entertainment was considered by some to be an unfitting outing for a composer at the beginning of such a promising career. Transgressive Theatre-Opera gives one of few performances of this largely-lost work, which proves a youthful Sullivan already in possession of his gifts for composing lush choral music and fresh melody.
Trial By Jury is a comic opera in one act that premiered in 1875, concerning a breach of promise of marriage. TT-O updates it to the contemporary, altering the original tale of heterosexual disagreement by casting the arguing couple as two men, and the sexually enterprising Judge as female. Attract ted by a mutual interest in leather fetish and S&M, the warring couple fights for personal equilibrium at a moment in society when a non-traditional homosexual couple first acquired the legal right to traditional marriage. You won't soon forget the reveal at the denouement!
There will be two performances of this musically adroit and side-splittingly funny duo, on September 21 and 22, 8:00 PM, in the auditorium of the historic Ebenezer Lutheran Church, 1650 W. Foster, on Chicago's northside.
Tickets are available at https://www.brownpapertickets.com/event/3577726