Rivendell Theatre Ensemble Announces Casting for the Midwest Premiere of CAL IN CAMO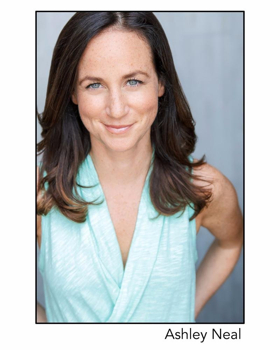 Rivendell Theatre Ensemble (RTE), Chicago's only Equity theatre dedicated to producing new work with women at the core, announces the Midwest premiere of Cal in Camo by RTE member William Francis Hoffman and directed by RTE memberHallie Gordon. Cal in Camo runs January 5 - February 17, 2018, at Rivendell Theatre Ensemble, 5779 N. Ridge Avenue in Chicago.
Cal is a brand-new mom, but instead of joy she feels only isolation. Marooned in a starter home in rural Illinois, she does daily battle with her breast pump and yearns to love her baby despite her seething resentment. Her husband can't help, and a surprise visit from her brother threatens to make things even worse. Heartbreaking and mysterious, Cal in Camo delves into the nature of family bonds and old wounds that can scar even our capacity for connection.
The cast of Cal in Camo includes RTE members Ashley Neal (Cal), Keith Kupferer (Flynt) and Eric Slater (Tim).
The creative team includes RTE members Joanna Iwanicka (Scenic Design), Janice Pytel (Costume Design) and Victoria Deiorio(Original Composition and Sound Designer), as well as Charles Cooper (Lighting Design), and Blake Burke (Properties Design). The stage manager is Jenniffer Thusing.
William Francis Hoffman (Playwright) was born and raised in Oakville, Missouri, a mile from the Mississippi River. He is a member of The Actor's Gym in Los Angeles, California and was an ensemble member at Rivendell Theatre from 2001 until he moved to Los Angeles in 2007. His play Cal in Camo, a co-production between The Rattlestick Playwrights Theater and Colt Coeur, received its world premiere in New York City. His play Drift is currently being workshopped in Los Angeles.
Hallie Gordon (Director) previously directed Dryland and Eat Your Heart Out for Rivendell. Hallie has directed for Steppenwolf Theatre; last productions included: HIR, The Rembrandt, and Monster. She is currently the Artistic Director for Steppenwolf for Young Audiences and an Artistic Producer for Steppenwolf Theatre Company. She is the recipient of The Helen Coburn Meier & Tim Meier Achievement Award.
Keith Kupferer (Flynt) is a founding member of Rivendell Theatre Ensemble where he was most recently seen in the critically-acclaimed production of How the World Began. Other Chicago credits include The Qualms, Good People, Middletown, South of Settling, Of Mice & Men, Carter's Way, Men of Tortuga, Things Being What They Are, Jesus Hopped The A Train and Tavern Story at Steppenwolf Theatre; The Humans at American Theatre Company; Men's Support Group, God of Carnage, High Holidays, Passion Play and The Old Neighborhood at The Goodman Theatre; The Mystery of Love and Sex (where he received a Jeff nomination for "Supporting Actor"), and Death of a Streetcar Named Virginia Wolf at Writer's Theatre; Hillary and Clinton, Never the Sinner andAppropriate at Victory Garden's Theatre; Gypsy at Chicago Shakespeare Theater; End Days at Windy City Playhouse; Execution of Justice with About Face Theatre; Cat Feet and The Old Neighborhood at Northlight; Desire Under The Elms, a co-production between Philadelphia's Freedom Theatre and Chicago's Court Theatre; The Unseen, The Meek, Canus Lunis Balloonis (nominated for a 1998 Joseph Jefferson award for Best Ensemble) and The Physicists for A Red Orchid Theatre; and Big Lake, Big City, Trust and Hillbilly Antigone for Lookingglass Theatre. Film credits include the soon-to be released Widows; The Dilemma; Dark Knight; Public Enemies; The Express; Stranger Than Fiction; Road to Perdition; Finding Santa; Fred Klaus; The Last Rights of Joe May; The Merry Gentlemandirected by Michael Keaton, Resurrecting McGinn; and Open Tables. TV credits include Better Call Saul; Empire; Chicago P.D.;Betrayal; Crisis; Chicago Fire; Detroit 187; The Beast; Prison Break; The Jamie Kennedy Experiment and Early Edition.
Ashley Neal (Cal) is thrilled to be back at Rivendell Ensemble Theatre, where she is an ensemble member and most recently appeared in Alias Grace. Other Rivendell productions include Wrens, These Shining Lives, 26 Miles, The Walls, and Be Aggressive. Ashley most recently appeared in A Red Orchid Theatre's The Nether where she also appeared in A Red Handed Otter. Other shows you may have seen her in include: London Wall, Men Should Weep and Stage Door with Griffin Theatre; The Life and Sort of Death of Eric Argyle with Steep Theatre; as well as work with Chicago Dramatists, Pine Box, Irish Theatre Company, Step Up, Jackalope Theatre, Victory Gardens, Strawdog, The Greenhouse Theatre, and others. Ashley is a graduate of Columbia College Chicago and The School at Steppenwolf.
Eric Slater (Tim) has been a company member of RTE since 2006 and has appeared in Winter, Rasheeda Speaking, Self-Defense,Expecting Isabel, Silence and most recently Alias Grace. Chicago: Hand To God (Victory Gardens); Kill Floor (American Theatre Co.);Diary of Anne Frank (Writers Theatre); Feathers & Teeth and Smokefall (Goodman); and many others. Off & Off-Off Broadway:Juvenal Players (The Kitchen); The Dudley's: A Family Game! (Theatre for a New City); Our Greatest Year (Kraine & The Brick); Original Cast Gloryana (The Public Theater & The York Theatre Co.); and Cyanocitta (The Becket on Theatre Row). Regional:Fornicated From The Beatles (American Repertory Theatre); Experiment America (ICA Boston); Hunchback (DIA Detroit); Permanent Collection (Madison Rep.); Our Greatest Year (Dobama Theatre). Film/ TV: Widows, Coming to You, and Chicago Fire. Eric is a founding member of the immersive theatre company The New Ensemble based in NYC and has written extensively for The Neugents Project as a member of the North Carolina Writer's Group. He has also written and produced two short films and a number of theatrical experiments.
More Hot Stories For You