Latest News on Virginia Wolf
Virginia Wolf News
Keakalehua Playreading Hui, Kumu Kahua Theatre Host Online Tribute For Late Theatre Professional Peter Charlot
by Stephi Wild - Sep 14, 2022
Honoring the long and diverse theatrical career of Peter Charlot, Keakalehua Playreading Hui and Kumu Kahua Theatre will host an online tribute on Thursday, September 22.
Robert Fux to Host DRAG RACE SWEDEN in 2023
by Michael Major - Sep 6, 2022
For over 20 years, Robert Fux has been heavily involved in the LGBTQ+ community and a brightly shining star in Sweden's cultural life. He has been Stockholm Pride's official parade commentator since 2007, and has been part of the jury for network SVT's diversity prize and Stockholm's culture prize.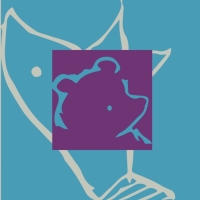 Review: WHO'S AFRAID OF WINNIE THE POOH? at Theatre In The Round
by Jared Fessler - Aug 9, 2022
What did our critic think of WHO'S AFRAID OF WINNIE THE POOH? at Theatre In The Round? Winnie and Piglet invite the new couple over for drinks. A night of bitter, sadomasochistic mind games ensues. Witness the dramatic triumph of the year, nestled in the unassuming heart of The Hundred Acre Wood.
Award-Winning Silkroad Ensemble Visits NJPAC As Part Of Regional Summer Tour
by A.A. Cristi - May 18, 2022
Marking its only performance in the New York City area this year, the multinational Silkroad Ensemble returns to the New Jersey Performing Arts Center (NJPAC) in a one-night only concert on Saturday, July 23, 2022.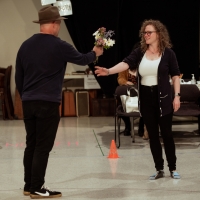 Photos: Go Inside Rehearsals for SEAGULL at Steppenwolf
by Chloe Rabinowitz - Apr 13, 2022
Steppenwolf Theatre Company, the nation's premier ensemble theater company, is opening its stunning new in-the-round Ensemble Theater in Honor of Helen Zell with ensemble member Yasen Peyankov's extraordinarily funny and lyrical adaptation of Anton Chekhov's Seagull, April 28–June 12, 2022.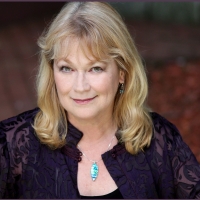 Merrimack Repertory Theatre to Present ERMA BOMBECK: AT WIT'S END
by Chloe Rabinowitz - Dec 21, 2021
Gales of laughter will boost spirits in Lowell this winter when Merrimack Repertory Theatre celebrates America's funniest Mom ever with Erma Bombeck: At Wit's End by Allison Engel and Margaret Engel, featuring Karen MacDonald, from January 19 to February 6, according to Artistic Director Courtney Sale and Executive Director Bonnie J. Butkas.
Herstory Theater to Present A CHRISTMAS CAROL, A LIVE RADIO PLAY
by Chloe Rabinowitz - Nov 18, 2021
Herstory Theater will bring A CHRISTMAS CAROL, A LIVE RADIO PLAY by Joe Landry with music by Kevin Connors to Little Theater of Manchester on Thursday, December 9, at 7:30 pm.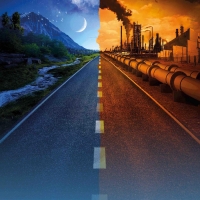 Jermyn Street Theatre Announces Outsiders Season
by Stephi Wild - Nov 17, 2021
Today, Jermyn Street Theatre announces its Spring 2022 season. The Outsiders Season, which runs from mid-January to early July, features a World premiere by one of the UK's most respected playwrights, two European premieres, one London premiere and an eagerly awaited transfer of a critically praised musical thriller.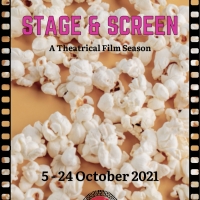 Charing Cross Theatre Will Screen A Three-week Season Of Musical And Theatrical Films On The Big Screen
by Stephi Wild - Sep 22, 2021
Charing Cross Theatre is to become a cinema for three weeks, screening some of the greatest movie stage and screen musicals.
Geordie Theatre Announces The World Premiere Of VIRGINIA WOLF
by A.A. Cristi - Mar 25, 2021
Wrapping up Geordie's 40th milestone season is the anticipated world premiere of Virginia Wolf by the accomplished and multifaceted playwright Cole Lewis.  Adapted from the Governor-General award-winning children's story by Kyo Maclear, this timely piece opens up a much-needed conversation about mental health among youth.
Virginia Wolf Videos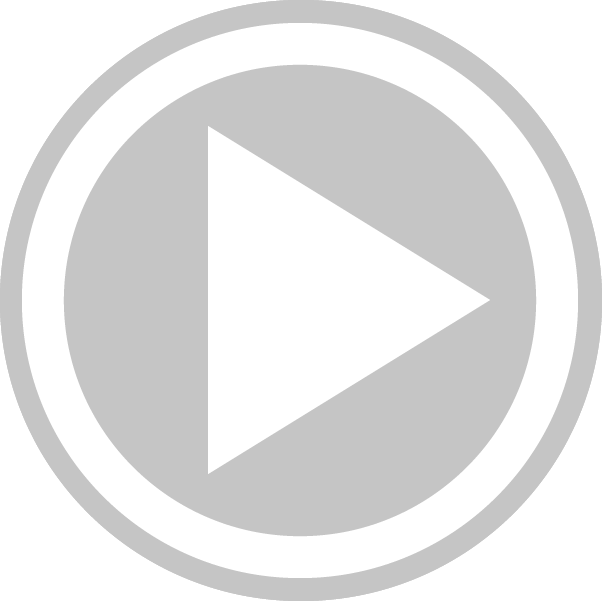 VIDEO: Kathleen Turner Remembers Edward Albee Ahead of Sotheby's Auction
by BWW News Desk - Aug 23, 2017
In the video below, Kathleen Turner recalls her memories of Edward Albee ahead of Sotheby's September auction of his fine art collection, which will be sold to benefit his namesake foundation.
MasterCard Presents: Broadway Beat's Priceless Moments #14 Uta Hagen
by Broadway Beat Priceless Moments - Mar 6, 2008
One of the American theater's greatest actresses and one of the finest teachers was the late Uta Hagen. She electrified Broadway audiences as Martha in the original production of Edward Albee's, Who's Afraid of Virginia Wolf? Here she talks about playing Blanche Du Bois opposite one of her Stanley's Anthony Quinn in the national tour of A Streetcar Named Desire.