Photo Flash: THE INVASION OF SKOKIE Opening Night At Chicago Dramatists
Chicago Dramatists, 1105 W. Chicago Avenue, will present the World Premiere of The Invasion of Skokie, a 2010 finalist in the Dorothy Silver Playwriting Competition by Network Playwright Steven Peterson. The Invasion of Skokie will preview September 2 at 8 p.m., open September 10 and 11, and run through October 10, 2010. Associate Artistic Director Richard Perez will direct.
It is the summer of 1978 and neo-Nazis are about to march on Skokie, Illinois now that they've won their U.S. Supreme Court case. In the midst of this ominous day, Morry Kaplan scrambles to find a gun to confront the Nazis while his wife Sylvia tries to keep the peace and her husband safe. Meanwhile, their daughter Debbie arrives for dinner with Charlie, once the 'shabbes goy' from the synagogue, now the man she announces she plans to marry. Mixing both comedy and drama, playwright Peterson asks whether a father can protect all he believes in without losing the daughter he loves. Set on a suburban backyard patio, The Invasion of Skokie is a funny and touching take on a significant day in Illinois history.
Steven Peterson is a current Senior Network Playwright and past Resident Playwright at
Chicago Dramatists
. His plays Blue Glass Paper, Paris Time, The Shabbes Goy, Protestants, and Heart of the Forest have been developed through staged readings and workshops at
Chicago Dramatists
. He is a member of The
Dramatists Guild
.Director
Richard Perez
served as the Artistic Director of the Bloomington Playwrights Project in Bloomington, Indiana for seven years. At
Chicago Dramatists
, he is responsible for The Playwrights Network,
Chicago Dramatists
' national membership program of more than 200 writers, casting, support of
Chicago Dramatists
' 60 Associate Artists, and collaborations with other Chicago theatres. He recently directed Aiming for Sainthood by Resident Playwright
Arlene Malinowski
at Millennium Park.The Invasion of Skokie features
Mick Weber
Morry Kaplan,
Cindy Gold
as Sylvia Kaplan, Tracey Kaplan as Debbie Kaplan, Michael
Joseph Mitchell
as Howie Green, and Bradford R. Lund as Charlie Lindal.Developed in part through readings and workshops at
Chicago Dramatists
, the 2010-2011 productions were chosen from hundreds of plays-in-progress to be a part of the season. Continuing to introduce audiences to new work by local playwrights and engage theatre goers in new experiences,
Chicago Dramatists
' season will continue with the February 2011 presentation of Resident Playwright Aline Lathrop's provocative play, Bordello, with guest director and Associate Artist Meghan McCarthy.
Chicago Dramatists
will also bring the 2009
Wendy Wasserstein
Prize-winning Resident Playwright
Marisa Wegrzyn
's Hickorydickory, directed by
Chicago Dramatists
' Artistic Director
Russ Tutterow
, to its stage to culminate the new season in Spring 2011. About
Chicago Dramatists
In the fall of 1979, four playwrights came together to hear their work read aloud and to hone their craft. Today,
Chicago Dramatists
' amazing record of achievement has landed them an invaluable place in the artistic community as a vital source of inspiration to 40 Resident Playwrights, 200 Associate Playwrights, 60 Associate Artists, and thousands of audience members. Over the past three decades,
Chicago Dramatists
has worked with over a thousand playwrights, produced and developed thousands of plays and stayed true to its mission to nurture compelling, challenging and diverse plays that move on to productions, earn awards, and define the American theatre.
Chicago Dramatists
has helped launch the career of hundreds of award-winning writers, including
Tina Fey
(30 Rock), Rick Cleveland (Mad Men),
Rebecca Gilman
(Spinning Into Butter),
Sarah Ruhl
(The Clean House), Lydia R. Diamond (Stick Fly) and
Keith Huff
(A Steady Rain).Each season
Chicago Dramatists
presents three world premiere productions and the signature Saturday Series of weekly staged readings of plays-in-progress. The theatre also conducts educational outreach to 400 at-risk students at Chicago Public Schools, awakening the possibility of self-expression by writing for the theatre. Through passionate dedication, personal nurture and careful exposure,
Chicago Dramatists
carries on its thirty-one-year-old mission of developing new plays and playwrights for the next generation of theatre.
Chicago Dramatists
is located just minutes from the Loop at 1105 W. Chicago Avenue, at the 24-hour Chicago Avenue stop of the Blue Line subway, and is just off the Ogden and Augusta exits of the Kennedy Expressway. Performances are Thursday through Saturday at 8 p.m., and Sundays at 3 p.m.; Individual ticket prices are $32, and student tickets are offered for all Thursday performances at $15. There is street parking available. For more information visit
www.chicagodramatists.org
.


Steven Peterson, Richard Perez, George and Susan Van Dusen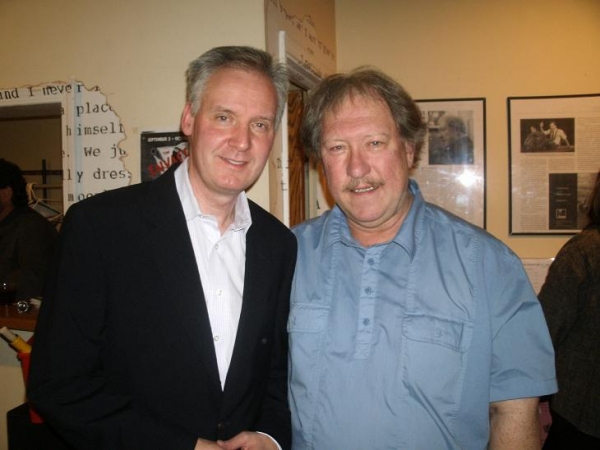 Steven Peterson and Russ Tutterow

Mick Weber and Tracey Kaplan

Michael Joseph Mitchell and Bradford R. Lund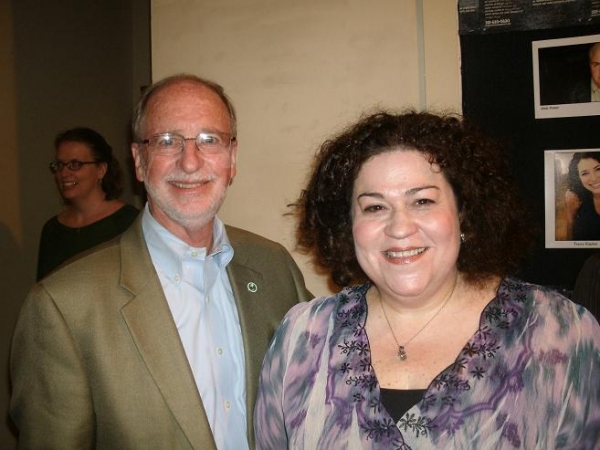 George Van Dusen and Cindy Gold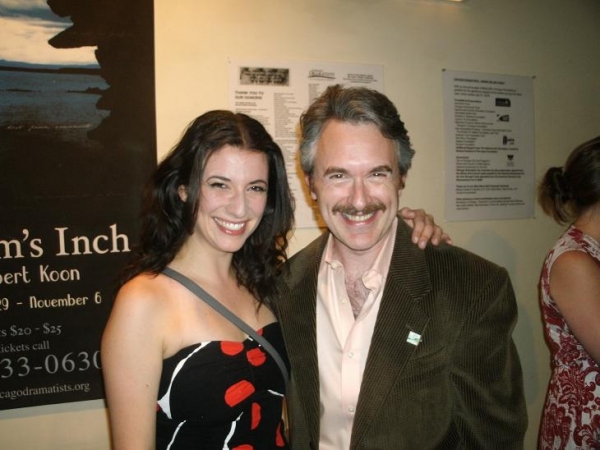 Tracey Kaplan and Michael Joseph Mitchell

More Hot Stories For You