Photo Flash: THE CHRISTMAS SCHOONER Opening Night
The Christmas Schooner brings holiday cheer to Theatre at the Center, 1040 Ridge Road, Munster, Indiana, from November 12 through December 20. The press opening will be on November 19.  The whole family will enjoy this heart-warming story of a brave Michigan shipping captain who sails Christmas trees across Lake Michigan to the German immigrants in Chicago. The Christmas Schooner is a powerful, moving story with an exquisite score. Chuck Gessert will direct.
 
The Christmas Schooner has quickly become a beloved Chicago holiday classic, a wonderful look at families and traditions. This holiday classic tells the story of Peter and Alma Stossel, whose pioneering spirit is full of the energy and dreams of America in the 19th century. With the help of Peter's young son Karl, and the companionship of his father, Gus, from the old country, Peter decides to take Christmas Trees from the Upper Peninsula of Michigan across the icy waters to post-fire Chicago.
Full of glorious music, charming dances, and the lively spirit of the sailing crew of The Molly Doone, The Christmas Schooner is a timely and stirring reminder of the value of family, the importance of tradition, and our obligation to celebrate the living while honoring our ancestors.
Author John Reeger and Lyricist Julie Shannon are both very familiar with Chicago Theater.  They have collaborated on three musicals together, the best known being The Christmas Schooner.  The musical has provided audiences entertainment throughout over 100 productions around the United States.  This includes a twelve year run at Chicago's Bailiwick Theater.  It received its European premiere at Theatreworx in Bristol, England.  An award winning Chicago Actor, John Reeger has starred in dozens of productions at not only Theater at the Center (Hello, Dolly!, A Christmas Story), as well as at Drury Lane Oakbrook, Marriott Theatre, Court Theater, Chicago Shakespeare Theater, Northlight Theater and Steppenwolf Theater.  Aside from her collaborations with John Reeger, Julie Shannon has written and recorded albums for children with storyteller Rives Collins.  Their albums LET'S FILL UP THE HOUSE WITH STORIES AND SONGS garnered a Parents' Choice Award.
New orchestrations will also be provided to Theatre at the Center's production of The Christmas Schooner by Larry Blank, a composer, orchestrator and conductor based in Los Angeles, New York and London.  His career has found him working with some of the more respected names in theatre, film, television and music.  Additionally, he orchestrated 8 songs for the Tony Award winning orchestrations for the Broadway production of THE PRODUCERS.  He also wrote the orchestrations for five songs for the film CHICAGO and additional orchestrations for THOROUGHLY MODERN MILLIE on Broadway.
The cast of The Christmas Schooner features Brandon Dahlquist as "Peter Stossel", Cory Goodrich as "Alma Stossel", Peter Kevoian as "Gustav Stossel", Daniel Coonley as "Karl Stossel", Kevin Barthel as "Rudy", Ron Keaton as "Oskar", Jeff Diebold as "Steve", Mitchell Rose as "Young Karl", Audrey Billings as "Martha", Amy Brophy as "Kate", Katrina Kuntz as "Enid", Kellie Cundiff as "Olive", Livvie Goble as "Mary Claire Daugherty", Jennifer Buhrow as "Rose", Liam Byrnes as "Young Boy" and Peter Vamvakas, John Leen, Adrian Fontanilla, Peter Durkin and Michael Glazer as "the Sailors".
In addition to Chuck Gessert as Director, the Choreographer is Matt Raftery and the Music Director is Bill Underwood.  The design team for The Christmas Schooner is Scenic Designer Jack Magaw, Costume Designer Sally Murray, Lighting Designer Guy Rhodes, Wig and Makeup Designer Kevin Barthel, Props Designer Libby Fandrei and Sound Designer Barry Funderburg. The Stage Manager is Rita Vreeland with ASM Jason Wroblewski. Technical Director is Ann Davis.
Founded in 1991, Theatre at the Center is a year-round professional, equity theater at its home, The Center for Visual and Performing Arts, 1040 Ridge Road, Munster, Indiana.  Theatre at the Center is conveniently located off I-80/94, just 35 minutes from downtown Chicago.
 
Performances are Wednesdays and Thursdays at 2:00 p.m. ($36.00); Fridays at 8:00 p.m. ($40.00); Saturdays at 8:00 p.m. ($40.00); Sundays at 2:30 p.m. ($40.00) and select Thursdays at 7:30, and Saturdays at 2:30 p.m.  To purchase individual tickets, call the box office at 219.836.3255 or Tickets.com at 800.511.1552.  For groups of 20 or more, call 219.836.3258.  Gift certificates, perfect for all special occasions, and their 2010, 20th anniversary Season Subscriptions are also available by calling the Theatre at the Center box office at 219.836.3255.  For more information on Theatre at the Center, visit www.TheatreAtTheCenter.com.
Photo credit: Noreen Heron & Associates, Inc.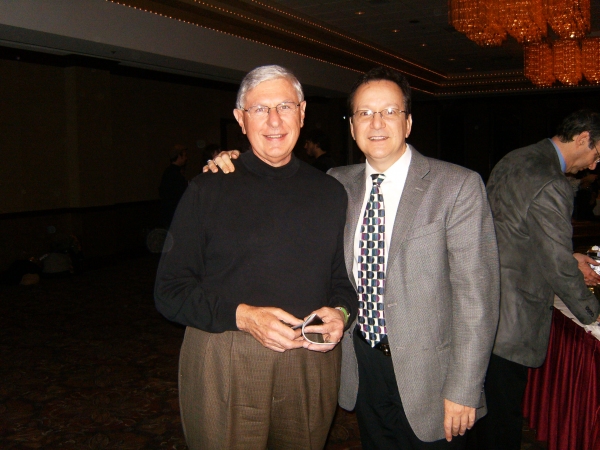 Brad Ronco and Charlie Misovye

Brandon Dahlquist and Noreen Heron Zautcke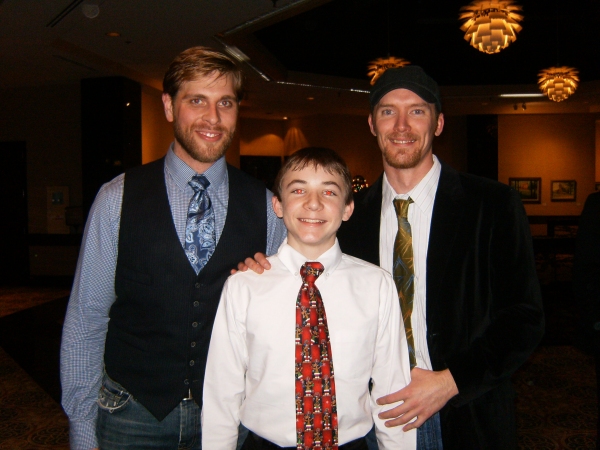 Brandon Dahlquist, Liam Byrnes and John Leen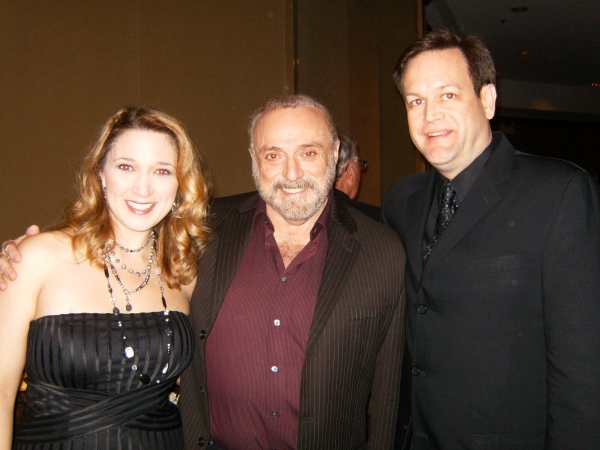 Cory Goodrich, Peter Kevoian and Chuck Gessert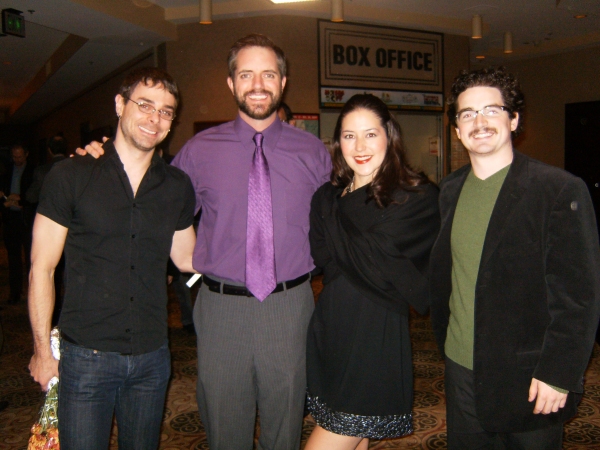 Ethan Deppe, Jeff Diebold, Audrey Billings and Peter Durkin

Jennifer Buhrow, Adrian Fontanilla and Michael Glazer

Julie Shannon and Patty Spillers

Julie Shannon and William Geller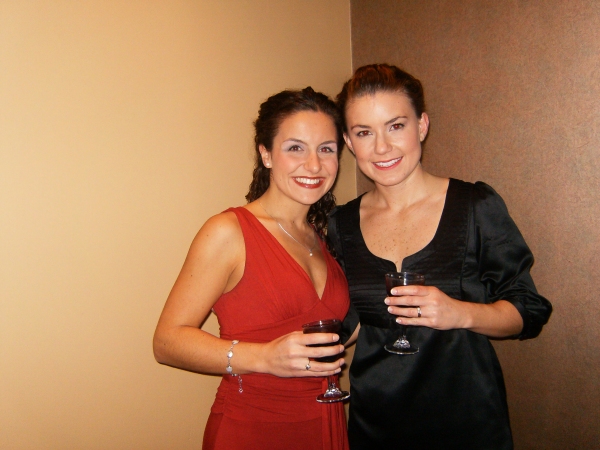 Kellie Cundiff and Katrina Kuntz

Libby Fandrei, Ann N. Davis and William Underwood

Livvie Goble, Amy Brophy, Cory Goodrich and Mitchell Rose

Patty Spillers, Chuck Gessert and Ann N. Davis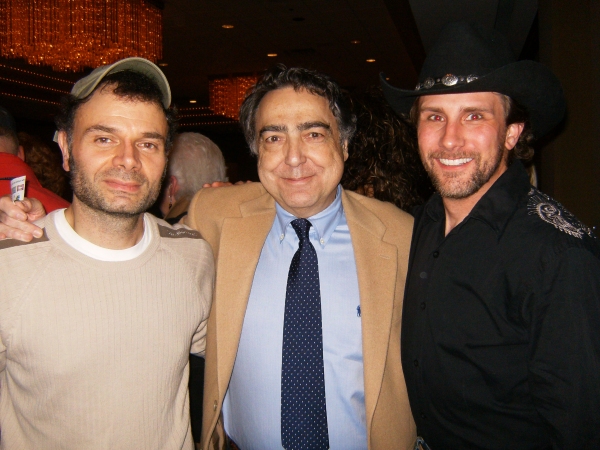 Peter Vamvakas, Bill Pullinsi and Kevin Barthel

Ronald Keaton and Daniel Coonley