Photos: Seize the Day! First Look at Patrick Rooney, Eliza Palasz and More in NEWSIES at The Marriott Theatre
From the bustling streets of New York City at the turn of the 20th century comes the Tony Award-winning new American musical, NEWSIES, making headlines at the Marriott Theatre just in time for the holidays, running now through December 31 with a press opening on Wednesday, November 1 at 8 p.m. at 10 Marriott Drive, Lincolnshire. BroadwayWorld has a first look at the cast in action below!
Featuring an electrifying score with music by eight-time Academy Award winner Alan Menken and lyrics by Jack Feldman, and book by four-time Tony Award winner Harvey Fierstein, NEWSIES is the ultimate story of courage and overcoming one's fears. Jeff Award nominee Alex Sanchez (Marriott Theatre: Evita, On the Town, Mary Poppins) brings his high-octane energy and brilliance to direct and choreograph the heartwarming piece, with Musical Direction by Jeff Award winner Ryan T. Nelson.
Based on the 1992 motion picture of the same name and inspired by the real-life 'Newsboy Strike of 1899' that shook the ivory towers of publishing titans William Randolph Hearst and Joseph Pulitzer, NEWSIES follows orphan Jack Kelly and his band of teenaged 'newsies,' who dream of a better life far from the hardships of the streets. While they've had the talent and moxie to survive the challenges of inner city New York, the newsboys are pushed to the limit when media moguls Hearst and Pulitzer raise distribution prices at the boys' expense. Timely and fresh, the fictionalized adaptation of NEWSIES addresses age-old themes of social injustice, exploitative labor practices and struggles as the young learn to harness their power against a corrupt establishment. Featuring soul stirring music, NEWSIES introduces eight brand-new songs by the original dynamic duo team of Menken and Feldman while keeping many of the beloved songs from the film, including "Carrying the Banner," "Seize the Day," "King of New York" and "Santa Fe."
NEWSIES stars Patrick Rooney as "Jack Kelly" (Marriott Theatre: World Premiere of October Sky, Spring Awakening), Eliza Palasz as "Katherine Plumber" (Marriott Theatre: World Premiere of October Sky, Evita, Spring Awakening), Kevin Gudahl as "Joseph Pulitzer" (Marriott Theatre: Spring Awakening, Elf, My Fair Lady, 1776, The King and I) and Stephanie Pope at "Medda Larkin" (Broadway: Chicago, Pippin, Fosse).
NEWSIES also stars Nick Graffagna as "Davey," Matthew Uzarraga as "Crutchie," and Carter Graf and Zachary Uzarraga alternating as "Les," with Bill Bannon, Eean Cochran, Shea Coffman, Nicholas Dantes, Alejandro Fonseca, Sam Griffin, Garrett Lutz, Jeff Pierpoint,Zachary Porter, Liam Quealy, James Rank, Laura Savage, Peter Sipla, Adrienne Storrs, Steven Strafford, Richard Strimer, Martin Ortiz Tapia, Tiffany Tatreau, Andy Tofa and David Wright, Jr.
The production features set design by Kevin Depinet, lighting design by Jesse Klug, sound design by Robert E. Gilmartin, properties design by Sally Weiss, and musical supervision and orchestra conducted by Patti Garwood.
To reserve tickets, call The Marriott Theatre Box Office at 847.634.0200 or go to www.ticketmaster.com. Visit www.MarriottTheatre.com for more information.
Photo Credit: Liz Lauren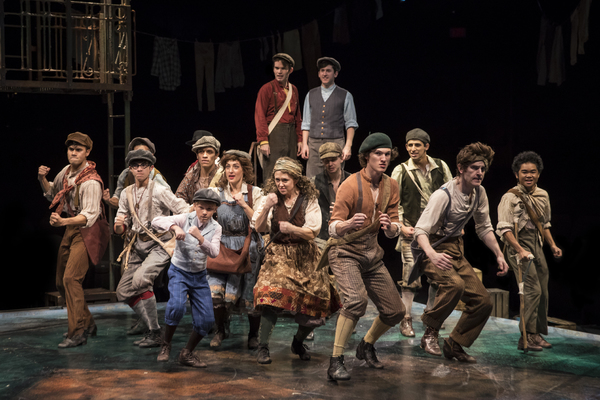 The cast of NEWSIES at The Marriott Theatre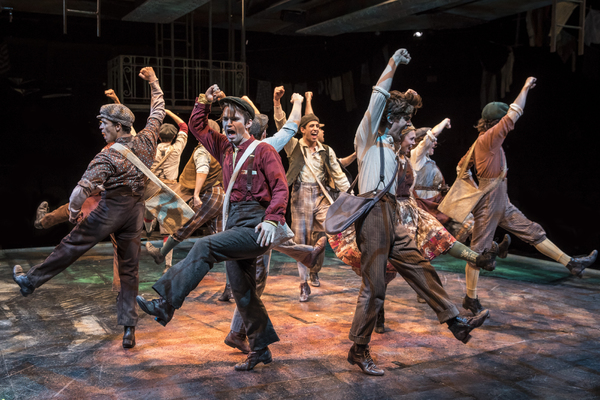 The cast of NEWSIES at The Marriott Theatre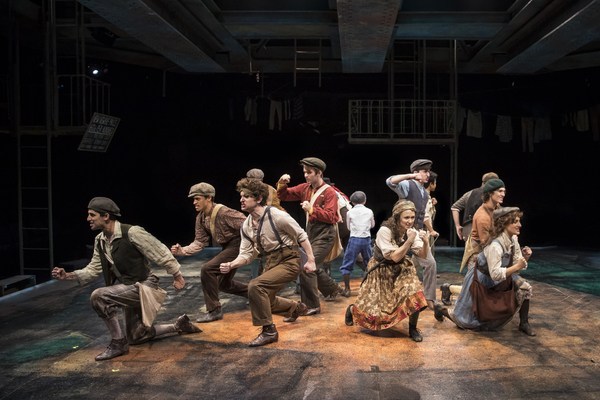 The cast of NEWSIES at The Marriott Theatre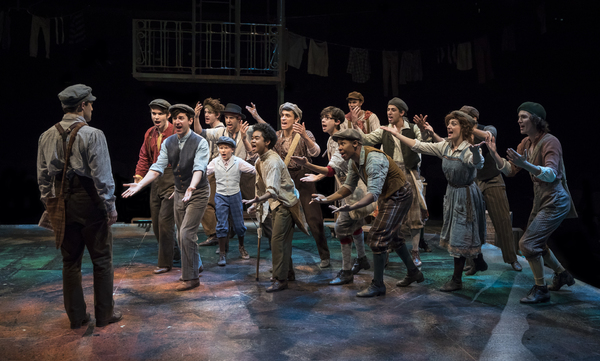 The cast of NEWSIES at The Marriott Theatre

The cast of NEWSIES at The Marriott Theatre

The cast of NEWSIES at The Marriott Theatre

The cast of NEWSIES at The Marriott Theatre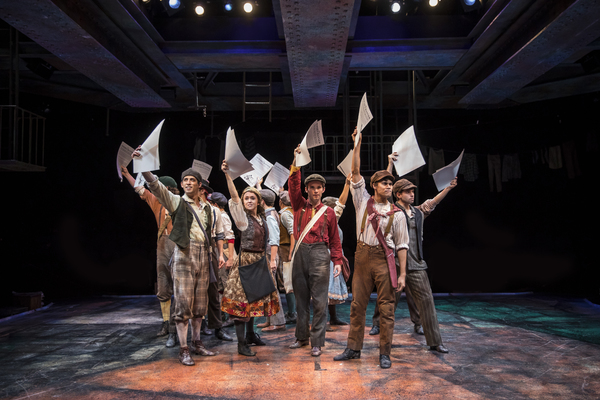 The cast of NEWSIES at The Marriott Theatre

The cast of NEWSIES at The Marriott Theatre

The cast of NEWSIES at The Marriott Theatre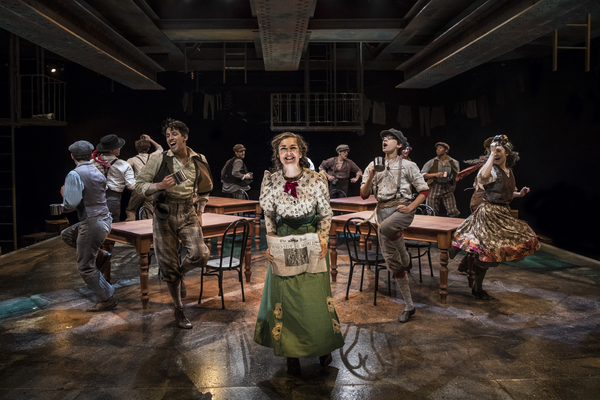 Eliza Palasz and the cast of NEWSIES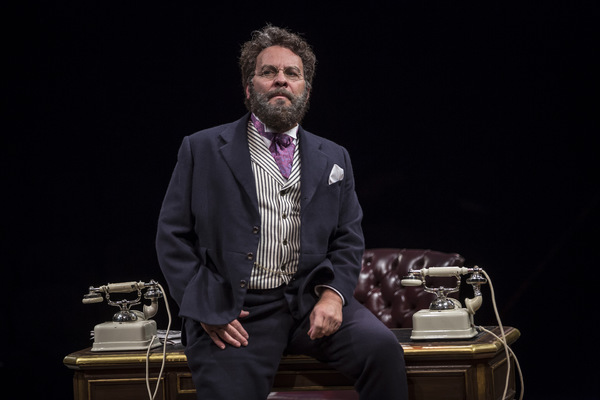 Kevin Gudahl as Pulitzer

Laura Savage and the cast of NEWSIES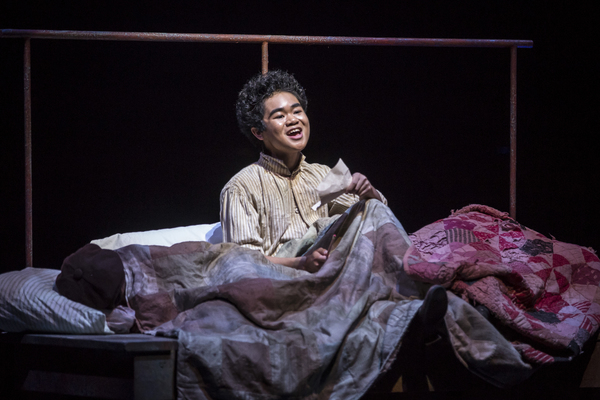 Matthew Uzarraga as Crutchie

Matthew Uzarraga as Crutchie

Patrick Rooney and the cast of NEWSIES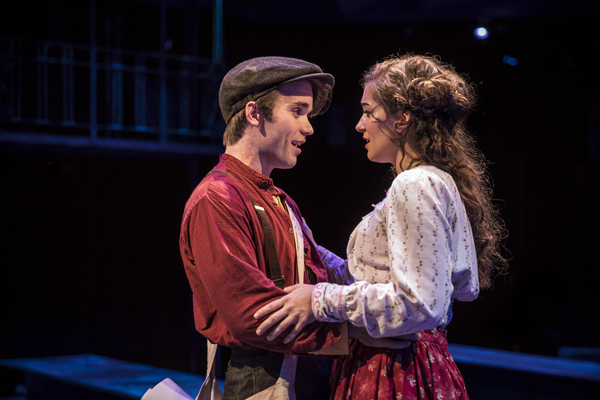 Patrick Rooney and Eliza Palasz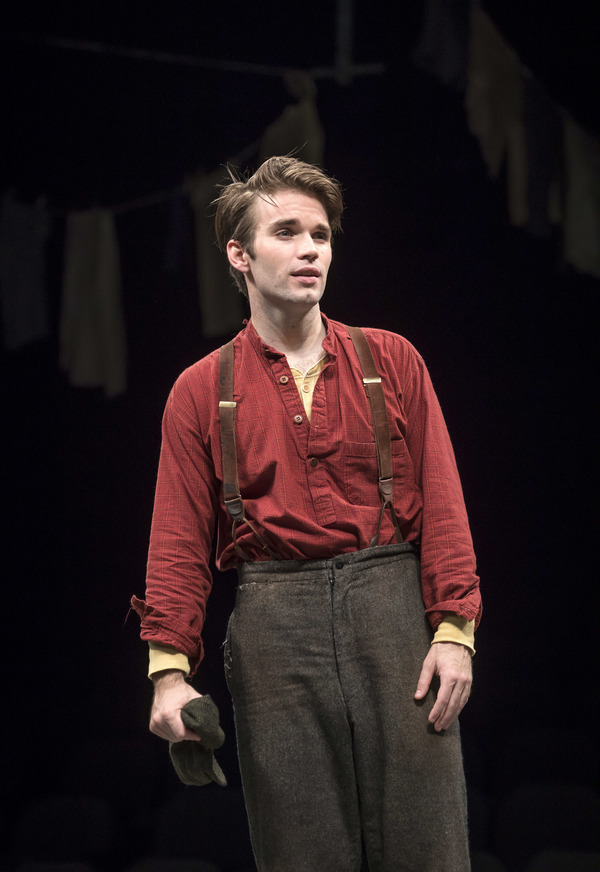 Patrick Rooney as Jack

Patrick Rooney as Jack

Patrick Rooney as Jack

Stephanie Pope as Medda