Photo Flash: ROCK OF AGES Celebrates Opening Night at Drury Lane Theatre
Drury Lane Theatre continues its 2017-2018 season with the regional premiere of the powerhouse musical tribute to the 1980s, Rock of Ages, with book by Chris D'Arienzo, arrangements and orchestrations by Ethan Popp, directed by Scott Weinstein and choreographed by Stephanie Klemons. Rock of Ages runs now through October 15, 2017 at Drury Lane Theatre, 100 Drury Lane in Oakbrook Terrace. The Press Opening was held on September 7, and BroadwayWorld has photos from the festivities below!
Principle casting includes: Russell Mernagh (Drew), Cherry Torres (Sherrie), Nicholas Druzbanski (Lonny), Adam Michaels (Stacee Jaxx), and Gene Weygandt (Dennis) withNick Cosgrove (Franz), George Keating (Hertz), Donica Lynn (Justice), and Tiffany Tatreau (Regina). Additional casting includes: Andrea Collier, John Edwards, Annie Jo Ermel, Michael Ferraro, Sharriese Hamilton, Colte Julian, Lindsay Prerost, and Sawyer Smith.
In addition to Director Scott Weinstein, the creative team also includes Stephanie Klemons (choreography), Roberta Duchak (music direction), Jeffrey D. Kmiec (scenic design), Theresa Ham (costume design), Greg Hofmann (lighting design), Ray Nardelli (sound design) and Rasean Davonte Johnson (projection design). The production stage manager is Larry Baker.
We can't fight this feelin' anymore! Rock back to a time of big egos, big guitar solos, and even bigger hair with Rock of Ages. Nominated for five Tony Awards, including Best Musical, Rock of Ages features 28 classic 80s hits from legendary artists Bon Jovi, Journey, Styx, Pat Benatar, Poison, REO Speedwagon and more. Audiences will have "Nothin' but a Good Time" as they jam out to reimagined renditions and mash-ups of "Don't Stop Believin,'" "Here I Go Again," "Hit Me With Your Best Shot," "The Final Countdown," and other rock favorites in this Regional Premiere. Set during the tail end of the big, bad 1980s, Rock of Ages follows aspiring rock star Drew and small-town girl Sherri as they fight to save Hollywood's Sunset Strip. Don't miss a musical so awesome, you'll want to rock out again and again! Scott Weinstein, 2015 Joseph Jefferson Award winner for production and direction of his astonishing staging of Rent, directs Rock of Ages, with choreography by Drama Desk Award-winner Stephanie Klemons, who most recently served as associate choreographer for Hamilton.


Adam Michaels (Stacee Jaxx) and Cherry Torres (Sherrie)

Adam Michaels (Stacee Jaxx) with Dan Peters and Tommy Hahn

Adam Michaels (Stacee Jaxx) with wife Laura Savage

The cast and crew of ROCK OF AGES at Drury Lane Theatre

Cherry Torres (Sherrie) and Russell Mernagh (Drew)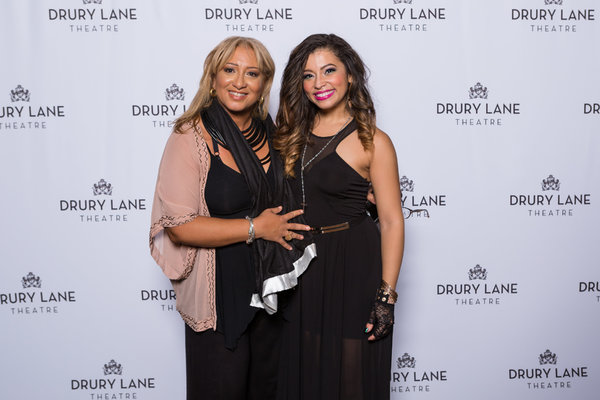 Cherry Torres (Sherrie) with her mother

Choreographer Stephanie Klemons (center) with her parents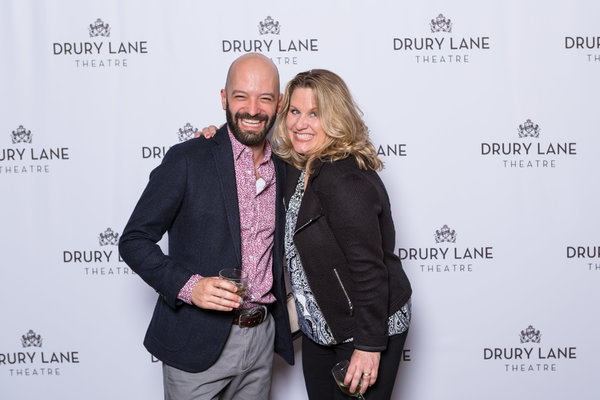 Conductor Chris Sargent and Music Director Roberta Duchak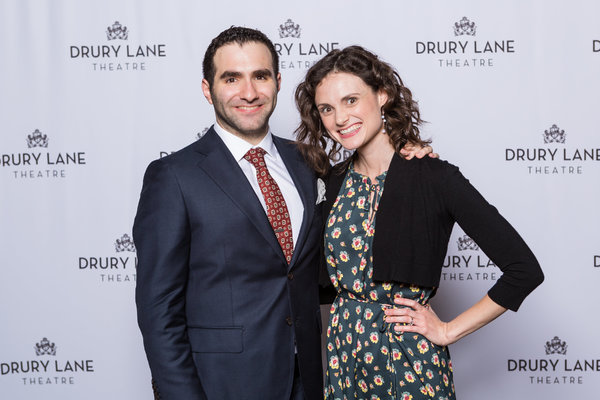 Director Scott Weinstein and Caitlin Collins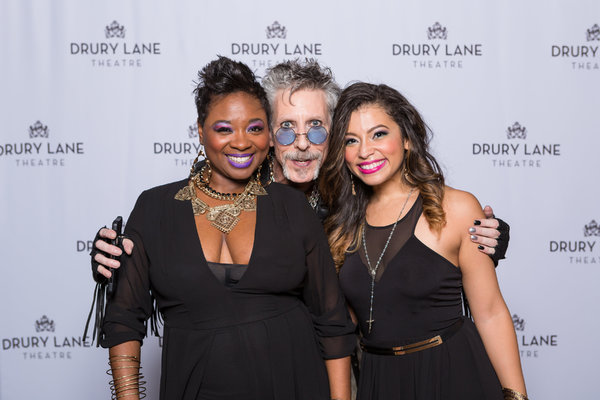 Donica Lynn (Mother, Justice), Stage Manager Larry Baker and Cherry Torres (Sherrie)

Donica Lynn (Mother, Justice), with fiance Edward Tribue and daughter Sidra Arion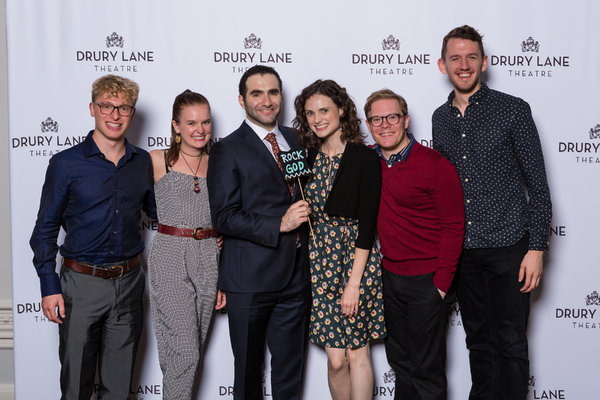 Erik Olson, Betsy Hogg, Director Scott Weinstein, Caitlin Collins, Alex Weisman, Alex Seeley

Nick Cosgrove (Franz) and Tiffany Tatreau (Regina)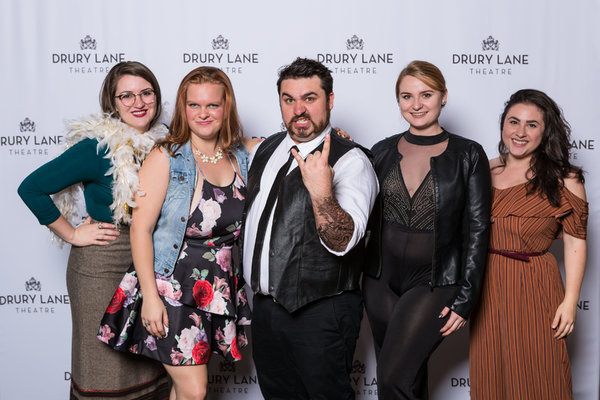 Nick Druzbanski (Lonny - center) and Caitlyn Cerza, JC Widman, Dana Muelchi, Marissa Druzbanski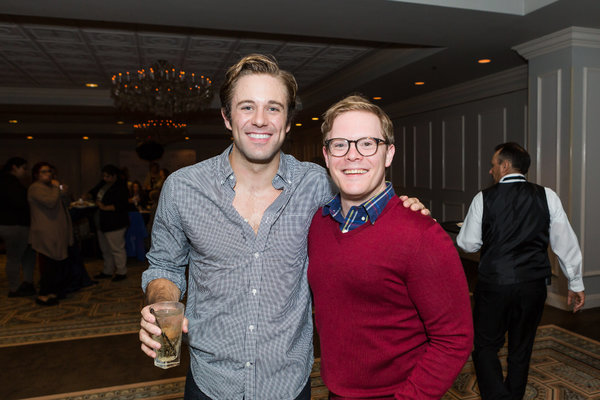 Russell Mernagh (Drew) with Jeff nominee Alex Weisman

The men of ROCK OF AGES - John Edwards, Russell Mernagh, Gene Weygandt, Adam Michaels, Michael Ferraro, Dan Peters, George Keating, Colte Julian, Matt Carney, Sawyer Smith, and Larry Baker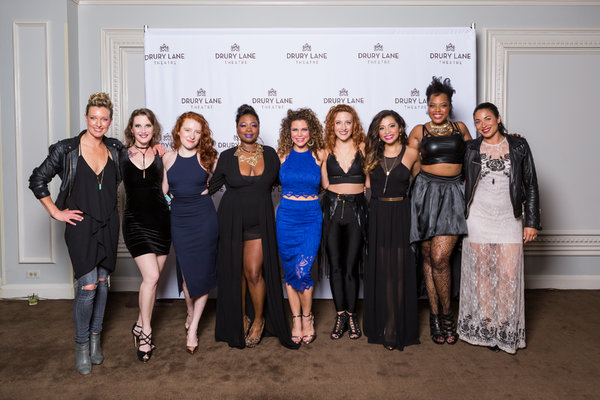 The women of ROCK OF AGES - Jena, Annie Jo Ermel, Tiffany Tatreau, Donica Lynn, Andrea Collier, Lindsay Loretta Prerost, Cherry Torres, Sharriese Hamilton, Stephanie Klemons